Good evening everyone!
I'm checking in with you all on a Wednesday evening in the middle of 10th week, our last week of Winter term classes here at Lawrence. Although classes are winding down, end-of-the term papers and projects are due this week! So, life has been busy, that's for sure, but Wisconsin has given us an glorious surprise. The temperature during the day has been in the 50s so far this week! Maybe for some of you, this doesn't sound that warm, but in comparison to the chilliness we've been experiencing… it almost feels like summer!
Before I leave for Spring Break, one of the papers I need to write might potentially be the basis for my Senior Capstone. What's a senior capstone you may ask? It's a project that every senior at Lawrence has to complete that's within their major. However, there's a lot of creativity that can be applied to the project. Also, if you decide to double major, you can potentially combine both majors into one Senior capstone project. So, now that you have more background, I'll let you know that I'm hoping my capstone for my psychology major can be about self-objectification theory in samples of adolescent girls. If for some reason, (perhaps you have an interest in psychology) you'd like to read more about this theory, here's a link to the original publication. Also, don't feel like you need to read that article. If you don't have an interest in this specific theory, it can definitely been a little bit of a struggle to sit through.
Another element of the term winding down, is looking forward to the next one! Spring Term is actually my favorite term at Lawrence. As the campus starts warming up, students spend more and more time outside. Impromptu pick-up games of ultimate frisbee and studying on the large grassy lawns on campus significantly increase. There are also some fun events to look forward to such as LUaroo (a campus concert weekend), Greek Week, and Relay for Life. I'm excited to keep you guys updated on everything that's ahead!
But before I get too ahead of myself, I should focus on what's happening NEXT WEEK: Spring Break! After working hard for a ten-week term, I enjoy nothing more than being able to go home for a vacation. Since I live in Ann Arbor, Michigan (a 7 hour drive from Appleton), going home on the weekends isn't really a possibility. Therefore, it's only over breaks that I can see my parents and neighbors, and most importantly my dog. If any of you have dogs, you know what I'm talking about when I say one of the hardest parts of being away from home for any length of time is not seeing your dog. But thankfully, that will all be over soon!
I hope you guys are enjoying this time of year, and that your classes and extracurriculars are interesting and exciting!
I'll leave you all with a song I've listened to several times today as I was writing my geology paper, and a picture of puppies. Because, who doesn't love puppies?!
(i.imgur.com, meredithgphotography.wix.com)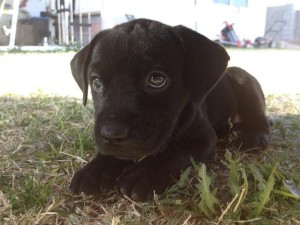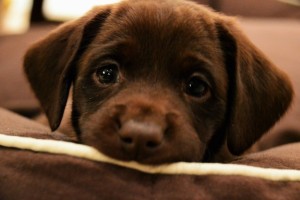 { Comments on this entry are closed }