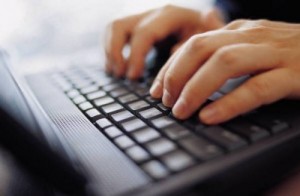 Question: Students are frequently told that written communication is vital in the world of work. How important, really, is a candidate's ability to write well?
Answer: In my opinion, writing well is definitely vital. It's only apparent, however, when you don't write well. People tend not to notice or comment when an email, document, or other form of written communication is written well. However, they immediately notice, and think less of someone that writes poorly. When they see poor grammar, mis-spellings, unprofessional wording, slang, or worse… texting abbreviations, it creates an impression, right or wrong, that the person is under educated, careless, or unserious about their job. Poor writing can definitely be a CLA (Career Limiting Activity).
---
Harry Urschel
has over 25 years experience as a technology recruiter in Minnesota. He currently operates as 
e-Executives
, writes a blog for Job Seekers called 
The Wise Job Search
, and can be found on Twitter as 
@eExecutives
.
Tags: Ask the Experts, e-Executives, Harry Urschel