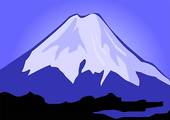 Come and get the inside track on working in this exciting and dynamic field. Learn the business, get the inside scoop, be entertained, and participate in a real life, hands-on case study. This program should be of great interest to students of many backgrounds and majors, including art, music, anthropology, English, psychology, economics, history, government, and others. Snickers bars will be served!
Date: Saturday, April 9, 2011
Time: 1:30 p.m.-6:00 p.m.
Location: Cinema, Warch Campus Center
Please sign up in the Career Center.