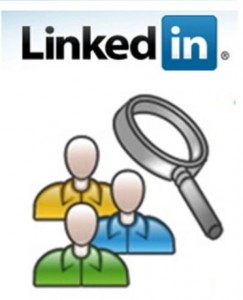 A booming professional social network, LinkedIn allows its users to search for jobs, find employees, join professional groups, conduct market research, to name a few. For college job hunters, LinkedIn is not a mere job-searching engine, nor business persons' Facebook. There is much more to do than just uploading your resume and "following" (as you do on Twitter).
Here are several ways to better thrive on LinkedIn.
Update your profile every month
Your LinkedIn profile demonstrates your growth. In fact, your latest experiences and achievements are usually most essential to employers. Record new experiences regularly, share them, and benefit from them.
Online networking entails more than just information. Dialogues and group discussions are where you find inspirations and opportunities; making your critical thinking visible is equally important than making your skills so. Communicate your new ideas and get noticed. If you are not in a network yet, the Lawrence University Networking group would be a good place to start.
Discover skills, and learn them
LinkedIn's new Skills tool enables you to discover numerous professional skills you need to succeed in your field. Simply, search and learn.
ReadingList is an Amazon-powered tool built into LinkedIn. It enables you to share books (and your opinions on them) among your network and recommends to you popular and new books relevant to your industry. It is also part of your profile. Keep track on ReadingList's book updates and empower yourself with the books. At the same time, do not refrain from sharing the books you are reading and post your reviews on them. Your reviews will make visible multiple facets of your intellect.
Related Links:
I'm LinkedIn, now what?
Student Interview: Cuong Nguyen, '12, Networking Techniques