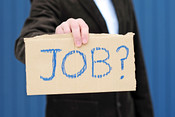 The Wall Street Journal recently published an article providing ten steps college students should be taking to prepare for the job market while still in school.
This is an article summary. The original article can be read here.
The ten pieces of advice are:
1. Start looking for a job early now, while you're still in school.
2. Network with professionals while in college. Alumni are a great resource.
3. While is college, work part-time or take an internship. It's very important to gain experience.
4. Get involved with career-related clubs and activities.
5. Apply for many jobs, but make sure you're qualified for them.
6. Be professional while in still school. This means do things like dress well, create a LinkedIn account, clean up your online presence, and make business cards.
7. Set career goals. They can always change (and probably will), but think about specific goals and how you will achieve them.
8. Go to the college career center. It's never too early or too late to make an appointment.
9. Keep track of your achievements and activities. Doing so in a public setting (like LinkedIn lets other people know what you've done.
10. Develop relevant skills. Having an awareness of industry-specific skills as well as broad, transferable ones is a way to really stand out.