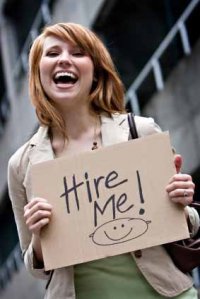 Original article by Lindsay Pollak can be found here.
It's that time of year again: students are busy applying for jobs and internships that will be waiting for them once school lets out. While it's very important you take the right steps during the application process, there are also some things you should avoid doing in order to increase your chances of getting the position you want. Below are a few pet peeves expressed by recruiters about entry-level candidates.
1. Not doing your homework. There really is no excuse for not learning as much information about a company as possible before meeting a representative at a job fair, information session, or other recruiting event. Simply visit their website or do a quick Google search. Asking a recruiter a general question about what the company does is a quick way to fall off their list.
2. "Just following up." There is a fine line between appropriate persistence and pointless pestering. It is absolutely fine to call or email a recruiter to say thank you for a company information session, to ask a few questions, or to mention that you'll be attending another event they are hosting. But "Just calling to follow up!" doesn't add much to your candidacy.
3. Asking for too much too soon. Recruiters are often put-off by college students and recent grads who ask multiple questions about bonuses, vacation time, perks, and flexible hours before they've worked a day. Smart negotiation is a good idea, but don't let your ambition turn into entitlement.
4. "Creative" resumes. It makes sense that you want to stand out from the crowd, but a perfumed, purple, or paper airplane-shaped resume is not the way to do it.
5. Texting. Even if a recruiter's mobile phone number appears on her business card or email signature, do not use it to text. Although texting is super-efficient, it's way too personal for the recruiter-candidate relationship. By the way, the same goes for friending on Facebook.
With these tips in mind, hopefully you can avoid making some of the biggest faux pas of new job candidates. Happy Hunting!