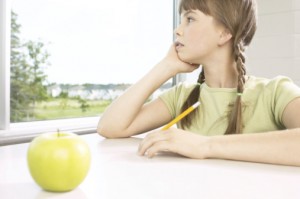 It is a lovely day. The sun is shining, the birds are singing, the green grass on the quad is calling to you – and you are stuck inside. While it's nice that campus is finally thawing out, the warmer weather can make it especially difficult to find the desire to stay on top of your school work. Compounded with the added excitement about your summer plans or even life after Lawrence, Spring Term can be especially difficult time during which to maintain your motivation.
But do not fret! Here are some ways to keep your productivity in high-gear through mid-June (and beyond).
1. Break the seal of hesitation. Sometimes the hardest step in a project is getting started. Often, rather than actually writing a draft of that term paper or working on that big piece, it is easier to keep planning – which can cause you to get caught up in the "pre-work" process. Rather than getting bogged down in the preparations, remember that the earlier you start your new project the sooner you can start getting feedback and revising your work. Doing so can help you end up with the strongest finished produt possible.
2. Continue working (at least a little) everyday. One of the great things about being an upperclassman (or even a Spring-Term freshman) is that you have more control over your schedule, meaning you may have figured out a way to have big blocks of time without classes. While this new schedule may be liberating, it may also enable you to feel a little too comfortable not working on certain days. Get used to getting stuff done and you will not get in the habit of doing nothing during all of your time between classes.
3. Develop a routine. Part of being able to work on your project each day is making sure you have time set aside to do so. While routines may seem monotonous, they can allow you to get in a rhythm that can foster increased productivity. Also, if you get in the habit of maintaining a work schedule, it will not feel so jarring when project deadlines have crept up and you have to buckle down.
4. Break projects up into manageable chunks. One of the worst things about the beginning of a new term is the overwhelming feeling that you have an insane amount of work to accomplish by Week 10. Having this impression can cause you to put off getting started on your projects or even drop certain classes or activities. Rather than getting scared away by the prospect of being productive, think about the work you will have to do in reasonable sections and you will feel much more prepared to get started.
5. Get good at saying "No." If you are a spring term senior, you may be excited to take advantage of every Lawrence-specific opportunity that comes your way before you head off into the supposed "real world." While it is a great idea to soak up as much of the "Lawrence Difference" as you can, remember to prioritize your commitments and be frugal with the time you devote to things that are not as important to you. Now is the time to be taking advantage of the opportunities that you are really excited about, rather than getting involved with everything that crossed your path. Plus, the less you commit yourself to, the more time and effort you can devote to the things you are really passionate about.
6. Remember: Rules are made to be broken. Yes, even the rules listed above. So, if you have developed a routine that is not working for you or if saying no to everything is leaving you feeling like you are not doing anything, change something! These rules are meant to help you maximize your ability to get things done, so tweak them and figure out what works for you – and thank yourself later for an awesome Spring Term.
Some tips modified from here.
Tags: afterLU, first year, Juniors, Seniors, sophomores, tips