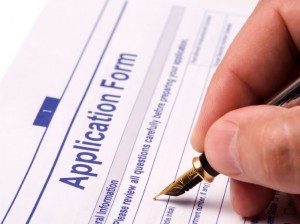 Life after Lawrence can be scary, whether we're talking about after graduation or just following Spring Term. Below is some advice to help you secure a position that you're happy with once you leave campus.
Set goals. No, I don't just mean the obvious goal of getting job. When you're searching for a position it's important to have quantifiable, defined goals so you can stay on the right track. This may mean that you want to check a certain number job-posting websites per day or send out so many resumes to employers per week. Taking these steps and keeping track of what you've done can also help keep you from feeling discouraged.
Pay attention to quality over quantity. While it's important to get your resume out to a fair number of prospective employers, remember that it is also vital to send documents that you're proud of – as these are the first introduction to you that employers will get. This means that should tweak your resume and cover letter a little bit so that they are relevant to each position for which you apply.
Follow up with employers you've contacted. Once you've updated your documents and sent them out, be sure to follow up on them a week or two later if you haven't heard much in response. Doing so can show employers that you really are interested in the position you applied for and can keep you on their radar if your resume was accidently pushed to the bottom of the stack.
Keep Reading. When you're looking for employment, it can be easy to feel like you are getting left behind as the industry moves forward. Be sure to keep up to date on what is going on in the discipline or with organizations you're interested in by reading current journal articles and newspapers. Showing that you're aware of current events during your interviews will also demonstrate to employers that you have initiative and are dedicated to working in a particular field.
And, finally, get out of the house. Sometimes working hour after hour on finding and applying for jobs can make you feel cut off from the outside world. If you're feeling stuck in a rut, grab your laptop and head to a coffee shop for a change in scenery, or work for a couple of hours at your local public library. Doing so can help you stay fresh and productive. This can be a long process but it's important that you keep at it!
Good Luck!
Tags: afterLU, job hunt, Job Search, jobstrategies, Seniors, summer, tips