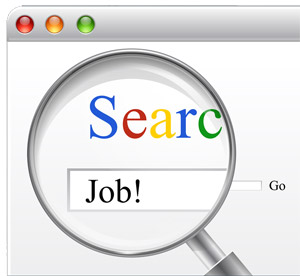 Hello Seniors! We are in the midst of 10th week and that means everyone is scrambling to finish projects and papers and, on top of that, trying to find time to study for final exams. With so many upcoming priorities and deadlines, how can you be expected to think about what needs to be done for next June? In fact, that is exactly what you should be doing! Even though graduation still seems a safe distance away, job searching takes TIME! Luckily, you have a six-week winter break coming up with no classes or homework to distract you from your job search! This is the perfect time to search for and apply to positions. That said, the task of finding opportunities can seem daunting when staring at the empty Google search bar. Here are some strategies and tips to help you get going on your job search:
Check LUworks:
LUworks has a continually updated job and internship openings database. By using the advanced search option you can filter your searches by location, industry and organization, among other factors.
Log onto LUworks through the Career Services homepage using your Voyager username and password.
Additional Job Listings and Links:
This link: Additional Job Listings will bring you to an index of online job posting sites categorized by field of interest. Clicking on your field of interest will bring you to the related list of job posting sites. Note that these lists of posting sites are not all-inclusive, but they give you a sense of what to look for.
This link: Additional Links will bring to another list of online job searching site. You will see three sets of links. The first are specific to states in the Midwest and certain government agencies. The second directs you to meta-search engines, which search multiple job sources at once, and the third is a list of more traditional job search engines.
Job Fairs Around Your Hometown:
Search for job fairs happening in and around your hometown. Job fairs provide a great opportunity for you to meet face-to-face with representatives from dozens of hiring companies in only one or two hours. You provide them with a resume and short, 30-second "marketing pitch" about your qualifications (e.g. educational history, applicable skills, and previous experience). To help you search for fairs, listed below are links to the websites of six job fair companies that host dozens of fairs nationwide throughout the year:
Happy Job Searching!