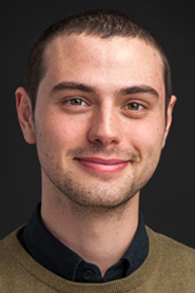 Check the Canfield family home video library and you'll find plenty of footage of a young Jack in the bathtub bellowing "Take Me Out to the Ball Game" or playfully singing improvised songs that previewed his next day's planned fun activities.
He never outgrew that urge to vocalize and now the Lawrence University senior soon will embark on a year-long adventure to learn why he, and others, are so compelled to sing.
Canfield, a double degree voice performance and religious studies major from Atlanta, Ga., was named one of 50 national recipients of a $30,000 Watson Fellowship for a wanderjahr of independent travel and exploration. Canfield's project will take him to French Polynesia, the Republic of the Congo, Norway and Tuva beginning in August.
"I'm fascinated by the question of why speech isn't enough," said Canfield, a four-year member of the Lawrence concert choir. "I want to delve into communities where song is valued, not just for special occasions, but as a means of expressing oneself as a human being.
"I'm looking forward to spending a year strengthening the relationship with my own voice by experiencing communities where singing is an expressive and communicative language, not just a form of high art limited to concert halls. In these communities, singing is a way of life. It's synonymous with life."
Canfield's journey of discovery will begin on the isolated South Pacific island of Rapa in French Polynesia. Sitting more than 300 miles away from any other human habitation, he'll spend a week on a cargo ship that leaves from Tahiti just to get there. Twice a day on Rapa, nearly all of the island's 500 full-time residents gather to sing as a choir in the local church.
"I hope to build a relationship with the church there, interacting with locals, learning the music and internalizing the island environment, which is a focus of the choral sound," said Canfield, Lawrence's 71st Watson Fellow since the program's inception in 1969.
"This is going to be a powerful experience in a very personal way. For me, singing is not a choice. It's a truth. I have always sung and on my Watson year, I plan to do that, plain and simple. Just sing."



— Jack Canfield '15
From Rapa, Canfield will spent December through February in the Nouabale-Ndoki National Park in the Republic of the Congo, where upwards of 3,000 semi-nomadic Bayaka incorporate communal singing as a form of communication within the dense rain forests.
Norway, where he'll immerse himself in the musical culture of the indigenous Sami people of Scandinavia, will be Canfield's third destination.
"I hope to learn how the joik (a traditional Sami form of song) is used in daily life," said Canfield. "I also want to explore how it's been used politically to help create a collective Sami identity in the face of oppression, environmental encroachment and social stigma."
He'll wrap up his journey in the south-central Russian republic of Tuva, studying the ancient art of Khöömei — throat singing. In Tuva, singing was born of practicality — the singing voice can be heard over the steppe better than the spoken word. Throat singing has evolved into conversations with nature, a form of meditation.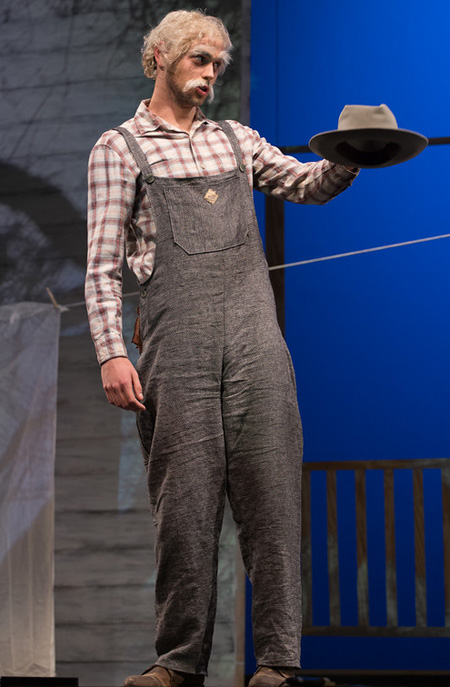 "The effect of Tuva's landscape on its vocal tradition will make an interesting comparison to that of Polynesia, Africa and Norway," said Canfield, "and the foreign throat singing aesthetic certainly is going to stretch my vocal pallet."
Brian Pertl, dean of the conservatory of music and Lawrence's campus liaison to the Watson Foundation, said Canfield's fellowship selection was four years in the making.
"An excited Jack Canfield came to me as a freshman wanting to discuss the Watson," said Pertl. "In the ensuing years, Jack and I have had dozens of meetings to discuss dozens of ideas for a proposal. Ideas came and went, but his passion for the Watson never waned. One day Jack came bounding into my office with an idea focusing on world music voice traditions. Just like that, a mere four years after we began the journey, he found his perfect Watson.
"Jack's boundless curiosity, ebullient nature and willingness to push his own boundaries will serve him well on his Watson adventure," Pertl added.
Canfield's project clarity was in part the result of a long conversation he had with his voice professor, John Gates, on a Bjorklunden bench on the shore of Lake Michigan. The discussion focused on Canfield's deep love of singing and how it related to his passionate interest in the spiritual ideas he encountered through his work with religious studies professor Dirck Vorenkamp.
"Jack spoke of his fascination with the idea that singing might reveal utterances of the soul that otherwise are unspeakable," said Gates. "Jack's exploration of how to unify this soulfulness into the physicality of singing has brought him to seriously explore a level of artistic honesty and commitment that is rare."
Canfield's focus was further sharpened after reading Steven Mithen's "The Singing Neanderthals."
"I found myself completely captivated by the implications of Mithen's claim that song had not only evolved separately from speech, but actually prior to it," said Canfield, whose previous travels abroad have included the past three summers in Novafeltria, Italy, performing in operas at La Musica Lirica. He's also performed in several Lawrence opera productions.
"The coming year will let me refocus on a form of personal expression I've had to put on the back burner during my conservatory training,"added Canfield. "This is going to be a powerful experience in a very personal way. For me, singing is not a choice. It's a truth. I have always sung and on my Watson year, I plan to do that, plain and simple. Just sing."
This year's class of 50 Watson Fellows hails from 37 select colleges, 19 states and eight countries. They will traverse 78 countries exploring topics ranging from artificial reef communities, criminal justice and cross-cultural comedy to global cinema, childhood education and smart grids.
More than 2,700 students have been awarded Watson Fellowships, providing opportunities to test their aspirations, abilities and perseverance through a personal project on an international scale. Watson Fellows have gone on to become international leaders in their fields including CEOs of major corporations, college presidents, MacArthur grant recipients, Pulitzer Prize winners, diplomats, artists, doctors, journalists, and renowned researchers and innovators.
About Lawrence University
Founded in 1847, Lawrence University uniquely integrates a college of liberal arts and sciences with a nationally recognized conservatory of music, both devoted exclusively to undergraduate education. It was selected for inclusion in the Fiske Guide to Colleges 2015 and the book "Colleges That Change Lives: 40 Schools That Will Change the Way You Think About College." Engaged learning, the development of multiple interests and community outreach are central to the Lawrence experience. Lawrence draws its 1,500 students from nearly every state and more than 50 countries.