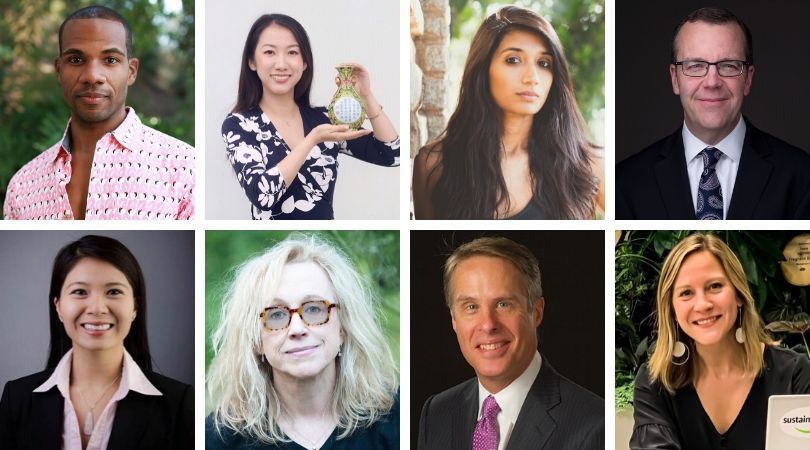 Story by Ed Berthiaume / Communications
We've had a lot of great interactions with Lawrence University alumni in 2019, and we've shared some of their stories in the Lawrence magazine, on the lawrence.edu news wire, and on our various social media channels.
Here are eight alumni we put in the Lawrence spotlight in 2019. There are plenty of others worthy of attention, of course, some of whom were honored during Reunion Weekend, some of whom we've connected with at alumni events, and others who are being the light wherever their journeys take them.
These eight — ranging from the Class of 1965 to the Class of 2012 — caught our attention in 2019. If you haven't read their stories, we hope you will now (see story links below).
— — —
Derrell Acon '10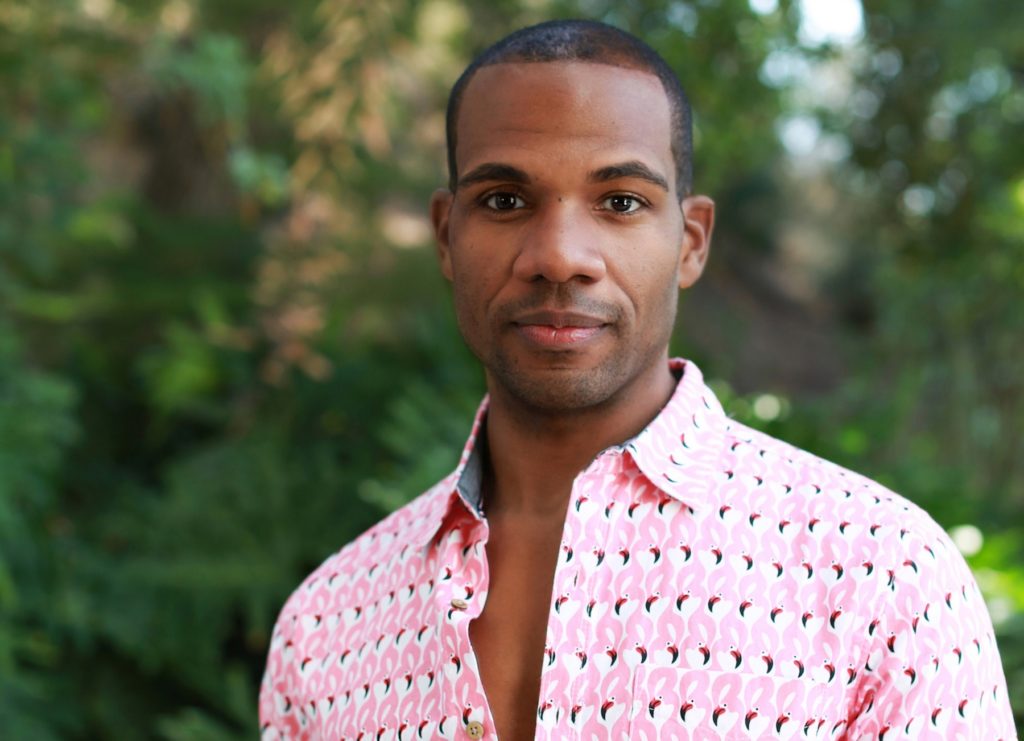 We caught up with Derrell Acon '10 as he was starring in Long Beach Opera's The Central Park Five, an operatic retelling of the wrongful convictions of five New York City teenagers in the 1989 rape and beating of a jogger in New York's Central Park. The case drew nationwide attention at the time, and the opera arrived just as a Netflix special had the case back in the national conversation. We talked with Acon about the production, his journey from Lawrence, and why the arts scene of southern California beckoned.
— — —
Lee Shallat Chemel '65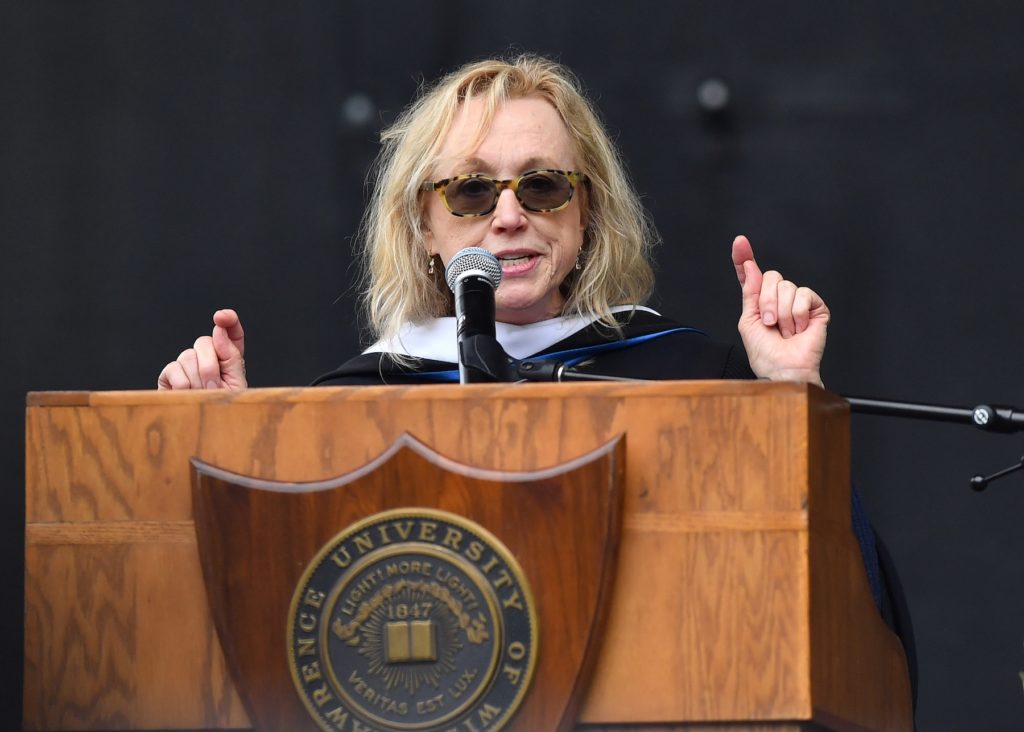 Lee Shallat Chemel '65 returned to Lawrence in the spring as the 2019 Commencement speaker. She was a student at Milwaukee-Downer College when the school merged with Lawrence. She spent her senior year at Lawrence before embarking on a career that would eventually take her to Los Angeles, where she would leave her mark as a producer on some of the most iconic television series of the past three decades. We chatted with Chemel in advance of her Commencement speech about her deep affection for Lawrence and Milwaukee-Downer, the circuitous route she took to television, and why certain celebrities she worked with (Michael J. Fox, Lauren Graham, and Jason Bateman) hold a special place in her heart.
— — —
Mei Xian Gong '11
Eight years removed from her Lawrence graduation, Mei Xian Gong '11 furthered her connections with her alma mater when she was appointed to a three-year term as a Recent Graduate Trustee on the school's Board of Trustees. What makes that appointment particularly notable is that she came to Lawrence in the fall of 2007 as a member of the school's first group of Posse Foundation scholars. The appointment makes her the first Posse alum to become a Lawrence trustee. We talked with Gong about her penchant for being a "trailblazer" and how her Posse and Lawrence experiences have helped to shape her early career in business.
— — —
Glen Johnson '85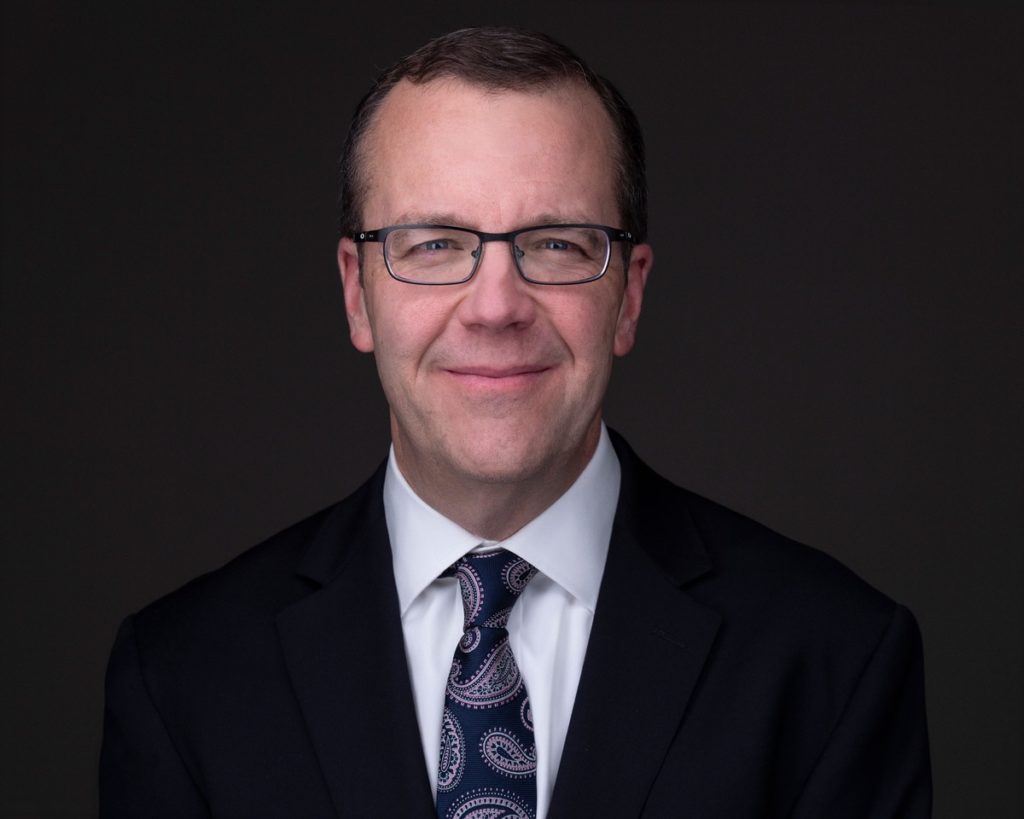 Following his graduation from Lawrence, Glen Johnson '85 spent nearly three decades as a working journalist, most notably at the Associated Press and Boston Globe. In 2013, John Kerry, freshly tapped by President Barack Obama to replace Hillary Clinton as U.S. secretary of state, asked Johnson to join his team as the senior communications advisor. It's a job that would take him around the world — multiple times — and give him a close-up view of diplomacy at the highest levels. We caught up with Johnson as he was getting media attention for a new book on his experiences, "Window Seat on the World," published last summer by Disruption Books.
— — —
Yexue Li '10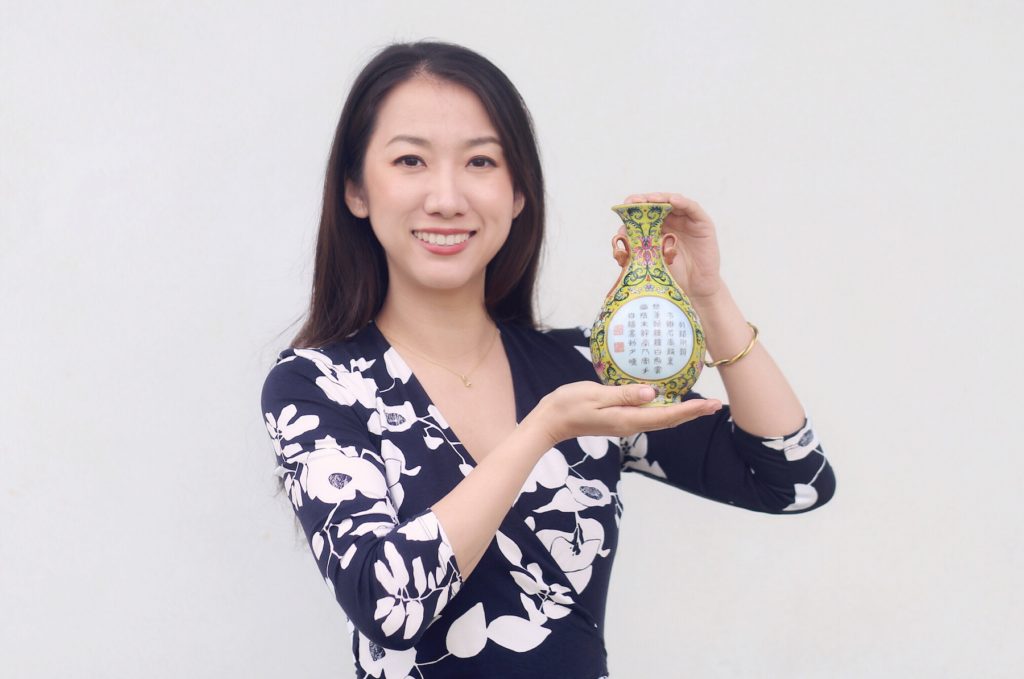 Yexue Li '10, the head of Asian art at the auction house Sworders in the United Kingdom, drew media attention as the point person for the auction of a tiny vase that sold at a price a wee bit higher than previously purchased. Bought at a thrift store for 1 pound ($1.21), it turns out the vase once belonged to the Qianlong Emperor, a ruler in China's Qing dynasty during the 1700s. It would go on to sell at auction for £484,000 (nearly $625,000). As part of our newly launched Lighting the Way With … alumni series, Li shared the experience with us and talked about how her time at Lawrence has helped prepare her for all sorts of surprises.
— — —
Rana Marks '12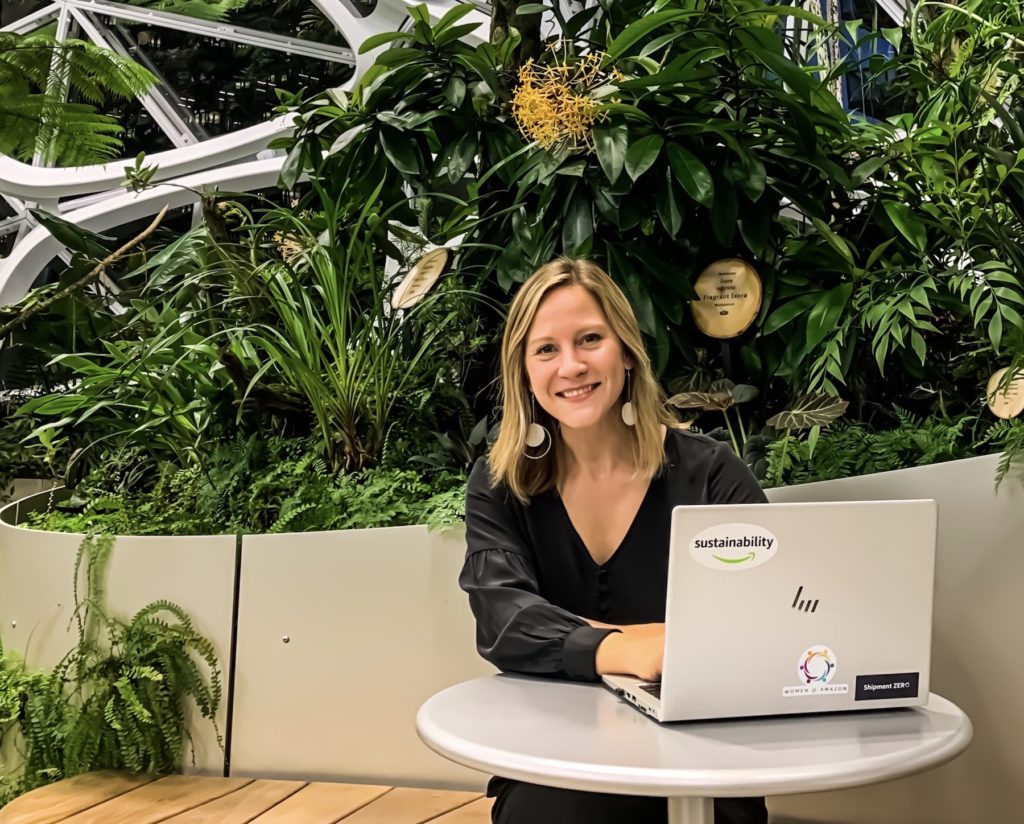 When Amazon CEO Jeff Bezos announced in September that the global behemoth was committing to an ambitious pledge to fight climate change and be transparent about its own carbon footprint, he pointed to the launch of a new public-facing Amazon website — sustainability.aboutamazon.com — that would report and track the company's sustainability efforts. Rana Marks '12, a Lawrence economics major who had gone on to get her MBA from Duke University, was hired to help shepherd the website to launch and beyond. We talked with her about the challenges and opportunities that come with her new role with Amazon.
— — —
Terry Moran '82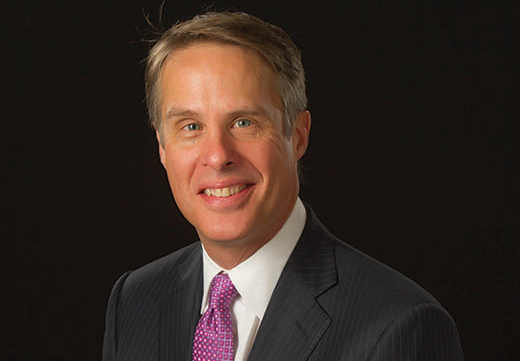 The longtime ABC News correspondent returned to the United States in mid-2018 after a five-year stay in London. He's again covering Washington, D.C., and its strident politics. He returned to Lawrence this fall to host our live Giving Day webcast. We chatted with Moran about how his Lawrence experience, including working at The Lawrentian, turned him on to journalism, his views on the rapidly shifting media landscape, and what advice he has for students eyeing careers in journalism.
— — —
Madhuri Vijay '09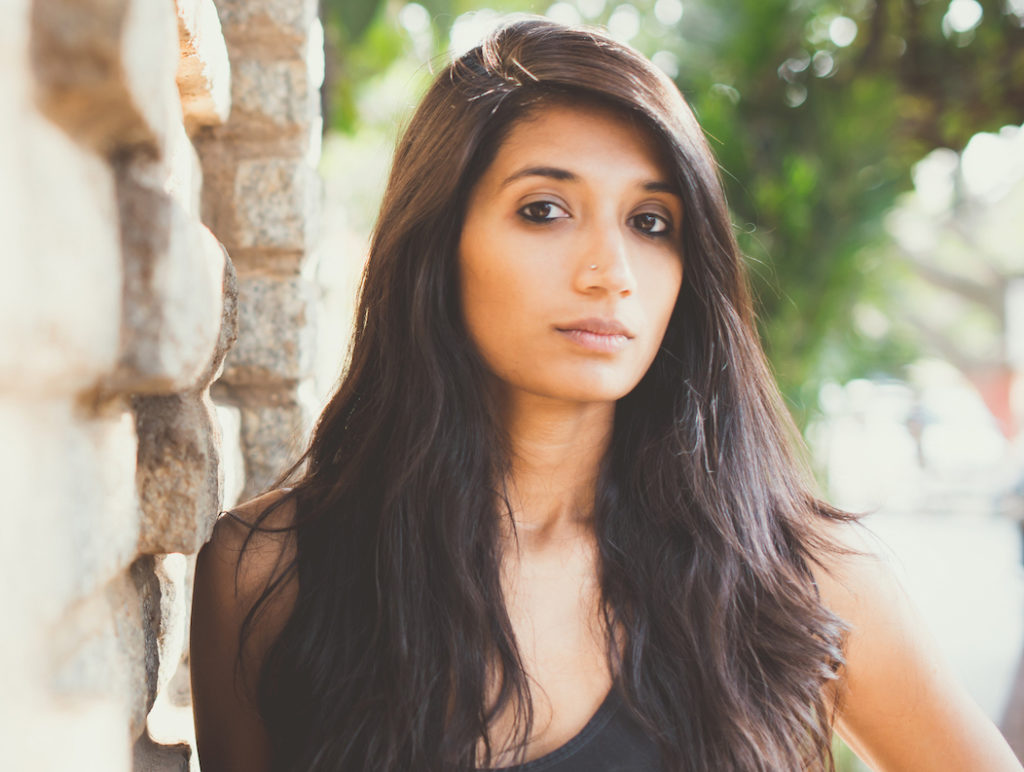 Madhuri Vijay '09 arrived on the worldwide literary scene in a big way in 2019. Her debut novel, The Far Field, was long-listed for the prestigious 2020 Carnegie Medal for Excellence in Fiction, short-listed for the JCB Prize for Literature, long-listed for the DSC Prize for South Asian Literature, and drew praise in book reviews from the Washington Post to the New Yorker. We talked with Vijay about her success, the path to get there, and how her time at Lawrence informs her writing.
19 superlatives: We highlighted some 2019 moments of brilliance at Lawrence. Read about them here.
More: Lawrence's most-read stories of 2019
Ed Berthiaume is director of public information at Lawrence University. Email: ed.c.berthiaume@lawrence.edu