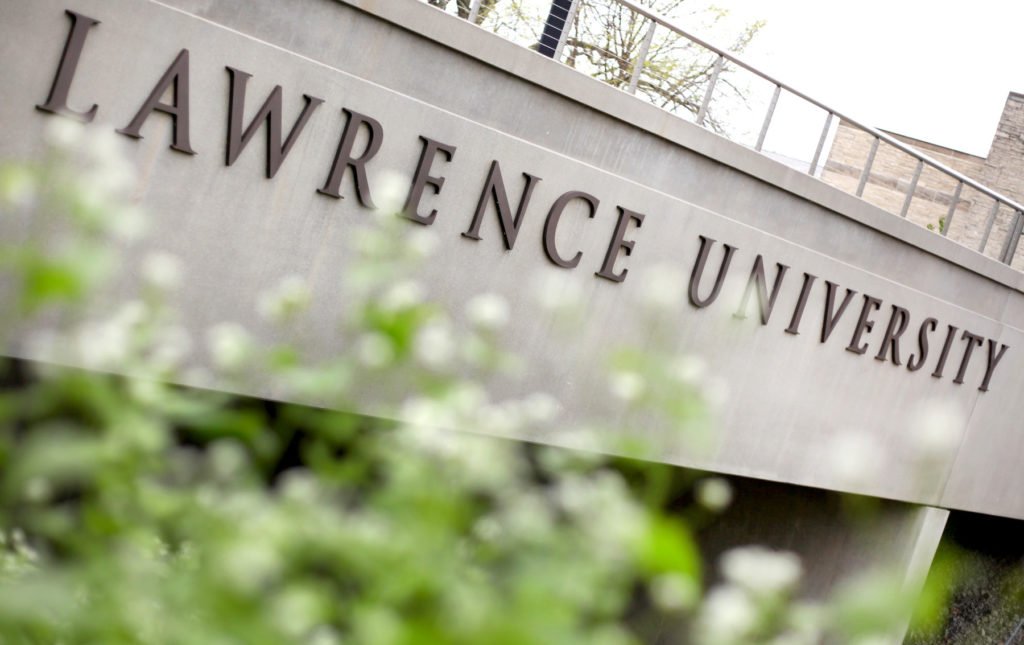 Our 2021 video rewind looks back at everything we've experienced and accomplished as a community this year. Here are 12 stories that reflect how we share our light and shine together!
---
This is Lawrence – Björklunden in Winter
Björklunden is the northern campus of Lawrence University. The 441-acre estate is on Lake Michigan in Door County, Wisconsin. The landscape covers meadows, woods, and over a mile of Lake Michigan shoreline.
---
Women's Hockey Hits the Ice
Highlights from the Lawrence University Women's Ice Hockey team as they practiced in preparation for their inaugural season.
---
We Are The Light!
We celebrated the conclusion of our hugely successful Be the Light campaign this year! Together, we are making a difference for Lawrence. Together, we are transforming student lives. Together, we are the light! Read more about the historic campaign.
This video features Quinn Bingham '21, Molly Ruffing '22, Cameron Wicks '23 and Nathan Graff '22.
---
Viking Athletics: Ready The Ship
We launched a brand new athletics logo in 2021! Big thanks to Tom Coben '12, cross country alum and freelance motion graphics and visual effects artist in the Twin Cities who volunteered to put his talents to work to create this logo reveal video! Read more about the new logo.
---
This is Lawrence – Unpenned: A Collaborative Senior Recital
Emily Austin '21, a double-degree student focused on English and music performance, worked across the college and conservatory to craft a collaborative Senior Recital.
---
Summer at Lawrence
Soak in the sights and sounds of summertime at Lawrence University.
---
Unbagging First-Year Studies
Martyn Smith, director of First-Year Studies, unbags the 10 works being used in First-Year Studies during the 2021-2022 academic year. Read the full list here.
---
Brighter Together: John Holiday
John Holiday, associate professor of music, performs during an outdoor event welcoming new students on their first day on campus. Learn more about the President's Welcome.
---
Why Lawrence: Student Voices
Lawrence University students talk about their favorite memories, experiences, and why they love Lawrence.
---
This is Lawrence – Otāēciah
Chris T. Cornelius (Oneida), Principal Founder of Studio:Indigenous, collaborates with Lawrence students, faculty, and staff to install a permanent structure on Lawrence's Kaeyes Mamaceqtawuk Plaza. Installed in late summer, the sculpture is intended to be a permanent piece that further acknowledges and honors the Menominee and Ho-Chunk people, who are Indigenous to the land where Lawrence is situated. Read more about the new sculpture and the dedication of the plaza.
---
Lawrence Research Fellows
As a Lawrence University Research Fellow, students have the opportunity to participate in funded student-faculty collaborative research.
---
This is Lawrence – The Scholar Athlete
Senior Ceara Larson, natural sciences interdisciplinary major (biology-physics) and Vikings Softball catcher, combines her work in class and on the field to research the biomechanics of a softball swing.
Thanks for watching! Visit our YouTube channel for more videos.