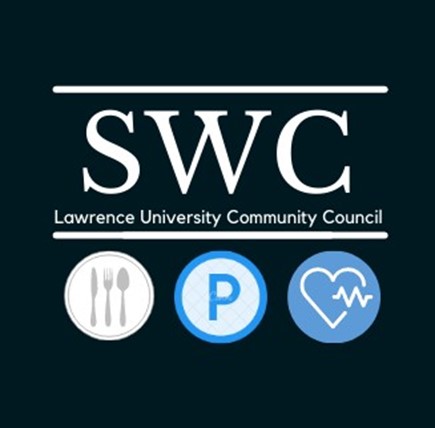 About Us:
SWC serves the Lawrence University student body through student advocacy, legislation, and broader communication. We are charged with accessibility, Dining Services, Facility Services and Campus Services (ex. Campus Safety), transportation, student parking, and general student wellness. We provide essential services like the Shopping Shuttle, the Airport Shuttle, the Aunt Flow Menstruation Program, and the Sustainable Menstruation Program.
News and Upcoming Events: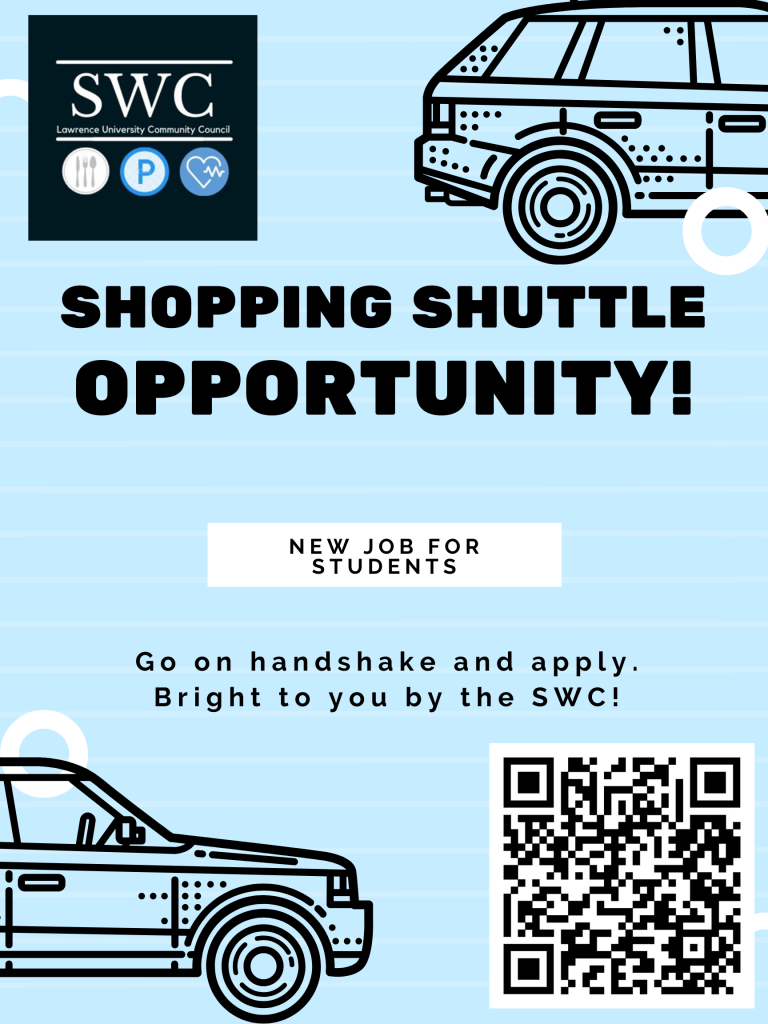 Get Involved!
All students, faculty, and staff members at Lawrence are welcome at all SWC meetings and events! If you are interested in joining the committee, being added to the email list, or otherwise getting involved with SWC, please use the contact us button at the bottom of the page or follow our social media to stay up to date on all things SWC!
Meeting Times: Fridays, 12:30pm in the Kraemer Room (Room 308, Warch Campus Center)
Last meeting of the term will be the Friday of Week 9
---
SWC Current Board (2022-23):
Jack Stuart – Chair – jack.a.stuart@lawrence.edu
Rich Jazdzewski – Staff Advisor
James Curry – Publicity Manager
Brooklyn Schara – First Year Class Representative
Hayden Young – Third Year Class Representative
Rowan Tipping – Fourth Year Class Representative
Programs and Accomplishments:
Shuttle Program

Weekly Shopping Runs
Termly Airport Runs

Aunt Flow Menstruation Project

Provides Free Single-Use Products in Bathrooms in Over 30 Buildings Across Campus

Sustainable Menstruation Collaboration

Provides Free Sustainable and Reusable Products to Any Student Who Requests Them
Collaboration with Environmental Org, Sustainability Committee, and SAASHA

GIFT-Force

Implemented and Expanded Gender-Inclusive Restrooms on Campus

Student Advocacy

Ongoing Conversations with Administration and Bon App

Free Bussing in Appleton with an LU Student ID Card
Parking Lottery Communication and Legislation
Yearly Student Welfare Survey
---
Other Relevant Links: