The Drew Street Bridge is officially open for pedestrian traffic! Please be aware that work will continue under the bridge and Drew Street will remain closed, but pedestrian traffic above has a green light!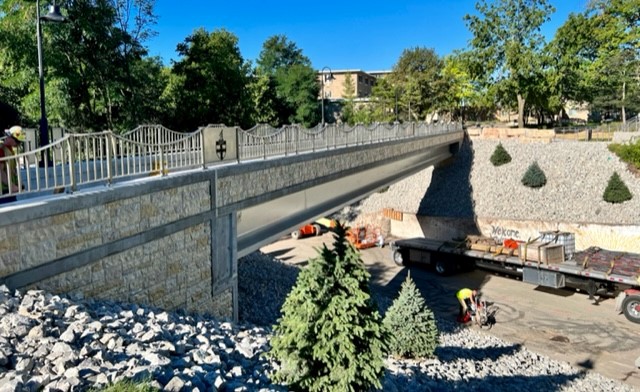 The Gateway Welcome Arch is complete and looks amazing! The official unveiling is today, Thursday, September 1st at 4:00 PM!
Quad 2 at 206 S. Lawe Street has all new updated bathrooms and new flooring in the lobby and common area. Another project complete that looks wonderful!
Warch Campus Center is receiving its new mail & package lockers this week!
As always – safety first! Do not enter construction areas! While many projects are wrapping up, there is still construction taking place around campus. Please be mindful of your surroundings at all times. Should you have questions or see anything concerning as you're out and about, please contact Katherine in Facility Services at: Katherine.lehman@lawrence.edu or at ext. 6893