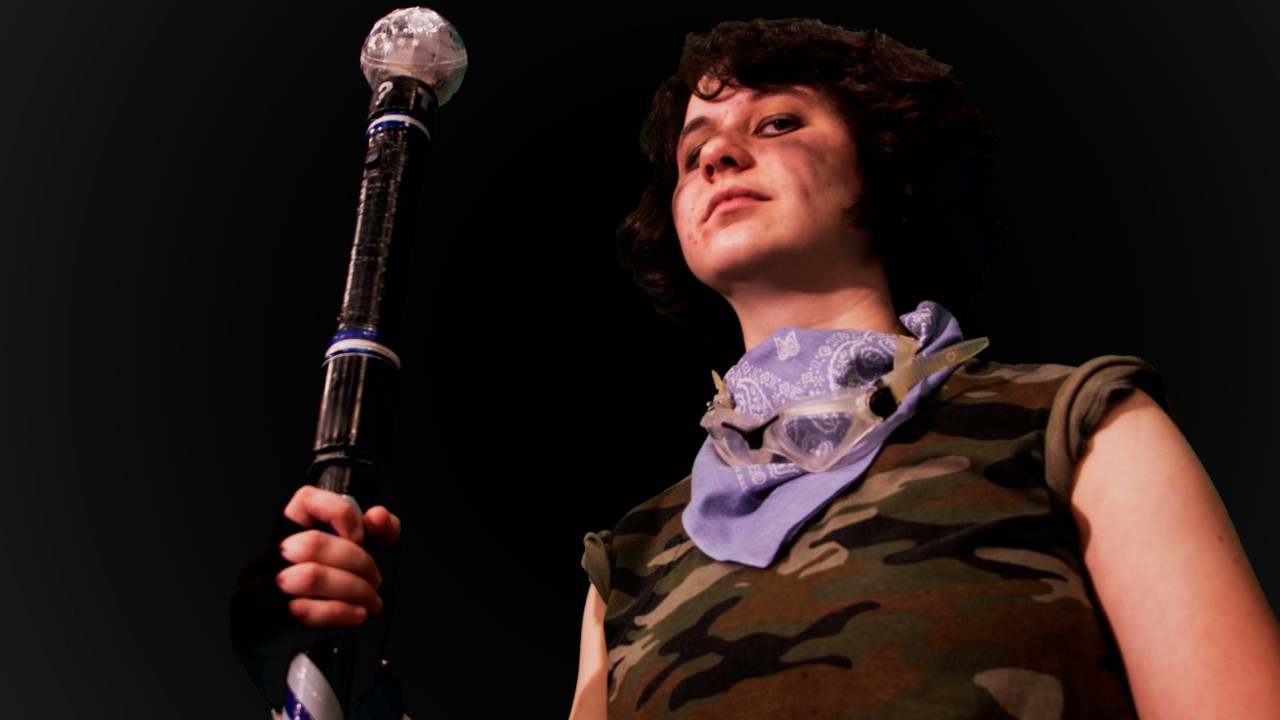 Story by Ed Berthiaume / Communications
The 55th annual Great Midwest Trivia Contest is in the books, and if you thought the weekend festivities went fast, well, they did.
The student-run contest was led by Trivia Headmaster Allegra Taylor '20 and her team of trivia masters, and they put a focus on rapid-fire questions during the 50-hour sprint.
"I was very pleased with the way the weekend went," Taylor said. "One of our priorities was speed, as we know the players are here for the questions and not to hear us talk, so we made an effort to read new questions quickly. And it worked; we had over 400 questions this year, which is something that hasn't happened in a few years.
"We received some really positive feedback about that."
The winning on-campus team was Do You Really Trust Aquarius? The winning off-campus team was Get a Load of That.
For full results (and complete team names), see the Great Midwest Trivia Contest official page here.
The contest drew 13 on-campus teams and 70 off-campus teams.
More trivia: Former trivia master wins big on Jeopardy.
In other trivia contest news, Grace Krueger '21 was named Trivia Headmaster for next year's contest.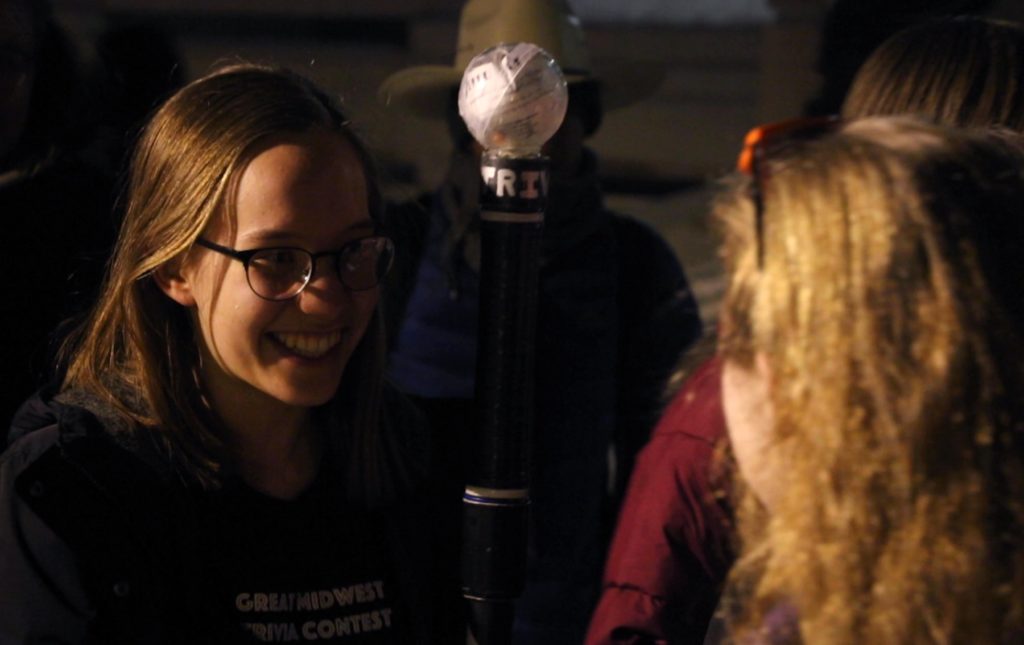 "My advice for Grace would be to playtest, playtest, playtest," Taylor said. "That was something we didn't do as much of this year, I think, and so we had more shutouts than I would like."
As per tradition, the final Super Garuda question will serve as the first question of next year's contest. It is: "A Facebook page formed by students at an Ivy League school crusades against a colorful sculpture installed on campus in 2016. On a web site run by students at this school, one of the directors of the organization that runs the site, which was founded in 2011, shares a name with someone who appeared on a show that 'celebrates and explores life through food.' On the site, there is a photo series of minimalist portraits with two of the subjects wearing silver jackets. In a stairwell of the building that this photo shoot was taken in, what is written in silver on a black door next to a wall of large blue writing." (Answer: Apple Head)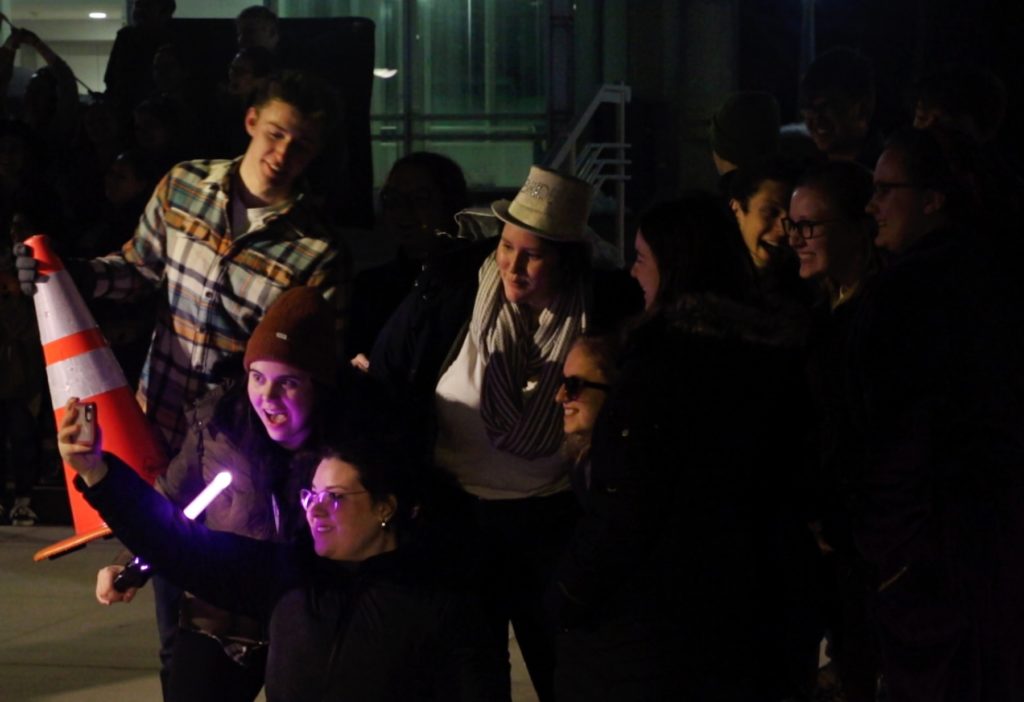 Ed Berthiaume is director of public information at Lawrence University. Email: ed.c.berthiaume@lawrence.edu