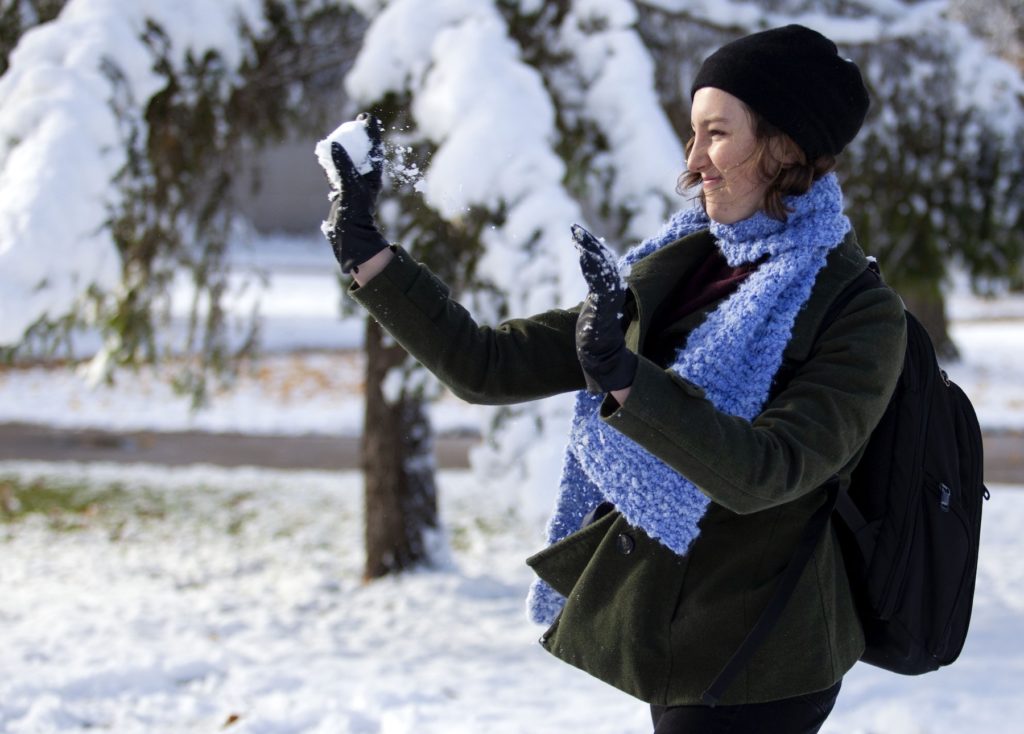 Story by Alex Freeman '23
It's that time of year again.
Whether you're the type to wear shorts until it drops below zero or the one who bars the windows and gets cozy under a blanket with some hot tea, one thing is certain: Lawrence makes it easy to make the most of winter.
As we move deeper into February, here are a few activities to help you take advantage of all that Lawrence has to offer in terms of winter fun.
1: Skate on Ormsby Lake
Ormsby Lake is officially frozen and open to Lawrence students. This is a classic student favorite that always comes with the changing of the seasons, so it's time to practice some broomball, bust out the figure skates or just take a spin around the pond with a few friends.
With easy access right across from the entrance to Ormsby Hall, skating on the rink is the perfect way to brighten up a lazy Sunday or blow off some steam right after class. And don't worry if you left your skates at home (or never had any to begin with) — you can pick up some skates on the cheap at Play It Again Sports in Appleton.
2: Shop at the Community Public Market
For the people who miss seeing booths lined up down sunny College Avenue for the Downtown Appleton Farm Market at the beginning of Fall Term, the Community Public Market might be the perfect stand-in.
Until the Downtown Appleton Farm Market returns in June, Appleton residents have the opportunity to experience the Community Public Market from 9 a.m. to 3 p.m. on Feb. 8, March 12 and April 18. Shoppers will be able to have the bustling Farm Market experience while cozily tucked away from the cold in the Fox Cities Exhibition Center, just an 8-minute walk from Lawrence's campus.
Whether you're looking for fresh snacks to take back to your dorm room, a ready-to-go meal to fulfill your non-Commons food craving or an environment where you can appreciate live music and art, the Community Public Market is a winter destination.
3: Play in the snow on Main Hall Green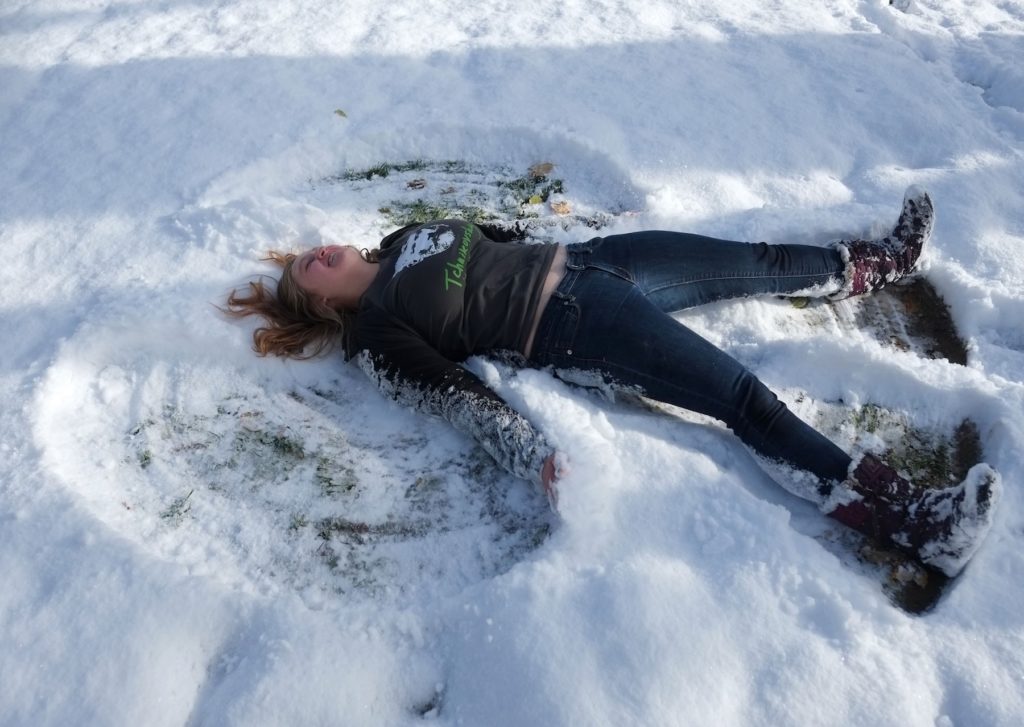 When the snow starts coming down, the grassy area in front of Main Hall turns into a winter wonderland, full of opportunities for classic (and snowy) fun. From making tranquil snow sculptures and snow angels on the lawn to competing in snowball fights with teams and forts, Main Hall Green becomes Main Hall White as students bundle up and brave the chill.
Requiring no preparation or planning (other than dressing warm), playing in the snow outside of Main Hall is the perfect way to pass the time when you find yourself just sitting in your residence hall, trying to find something to do. The only requirement: remember to wear your gloves!
4: Order some hot chocolate at Lou's Brew
As much as we all love Kaplan's Café, it can be nice to venture just off campus to break from routine, and Lou's Brew is the perfect place to do that.
With a prime location only one block away from Brokaw Hall, Lou's Brew is close enough to campus that even students born near the equator can manage the brisk walk — plus, it's easy to warm up with a toasty hot chocolate or latte as soon as you get inside (for tea-drinkers like me, their London Fog is an all-time fave). Lou's Brew offers 10 percent off cash orders for Lawrence students if they present their student ID before paying.
For students willing to walk a bit further from campus. College Avenue is lined with plenty of other coffee shops that will satisfy that hot-drink craving, including Brewed Awakenings, Copper Rock and ACOCA Coffee.
5: Visit the Bubolz Nature Preserve
If you want to revel in the beauty of winter, there's nowhere better than Wisconsin. Within the Fox Cities, the must-see destination for experiencing a stunning winter is the Bubolz Nature Preserve.
Roughly a 15-minute drive from campus, the preserve features hiking, walking, snowshoeing and cross-country skiing trails that are open from dawn to dusk throughout the winter. If you want to make a day of it, the Bubolz Nature Preserve also hosts special events, like their candlelight ski/snowshoe and their beginners' ski clinics (which are an absolute necessity for those of us from the flatlands of the southern Midwest).
Regardless of skill level, the Bubolz Nature Preserve will have some kind of winter activity for you.
6: Roast s'mores in the dorm fireplaces
Although not every residence hall has its own fireplace, most of them do, and you can stop by the CA desk to schedule a time when you can get some friends together and hone your marshmallow-roasting skills. (Golden brown all around is 100% the perfect roast, no matter what anyone else says.)
It's easy to ignore the wind outside when you're basking in the heat of the flames.
In order to set up a s'more-making session in a dorm fireplace, you just need to reach out to your Community Advisor or Residence Hall Director so a CA can get trained to build a safe fire. Once that's done, all you need to do is gather some blankets, find a few sticks and stock up on supplies from the Corner Store.
7: Sled down Memorial Hill
Tucked right behind the Viking Room in Memorial Hall, the hill leading down to the SLUG is a go-to destination for sledding. As the perfect way to de-stress after a long week, sledding down Memorial Hill is another staple of Winter Term, much like skating on Ormsby Lake.
Just request a sled from a CA or RHD, put on some snow boots and get ready to go fast. Winter is here, and Lawrence students are ready to enjoy the winter wonderland.
8: Go to some of the many Lawrence events happening every day
With a student body as involved and accomplished as Lawrence's, there are a multitude of diverse events happening every day on campus. From musical performances to lectures from faculty and staff, from Wellness Center Yoga classes to exhibitions at the Wriston Center, there is never a shortage of events to attend.
The Lawrence events page is constantly being updated with more upcoming events, so Lawrence students can be sure that they will find something that resonates with them. No matter the weather, there is always something to do within a short walking distance of the residence halls. It might just take the chill out of winter.
Alex Freeman '23 is a student writer in the Communications office.