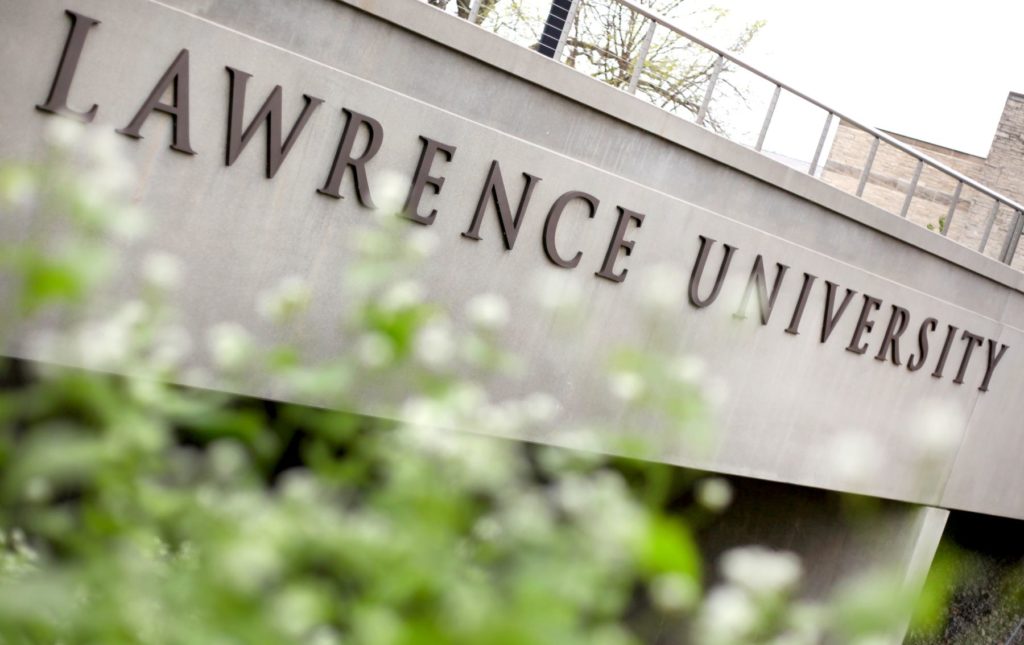 Story by Communications team
We're all missing campus during Spring Term. With spring now fully in bloom, the yearning to walk the paths of campus, to kick back on Main Hall Green, or to enjoy food and conversation on the Warch Campus Center patio grows that much stronger.
We'll be back together soon. We cannot wait. In the meantime, we asked the three student writers who work in the Communications office—Awa Badiane '21, Alex Freeman '23, and Isabella Mariani '21—to share their favorite spaces on campus, inside or out. They're all off campus this term as well, so this exercise provided a chance for the three of them to take their minds to some happy places.
Here are nine favorite student spaces, three from each writer, in no particular order.
1. Main Hall Green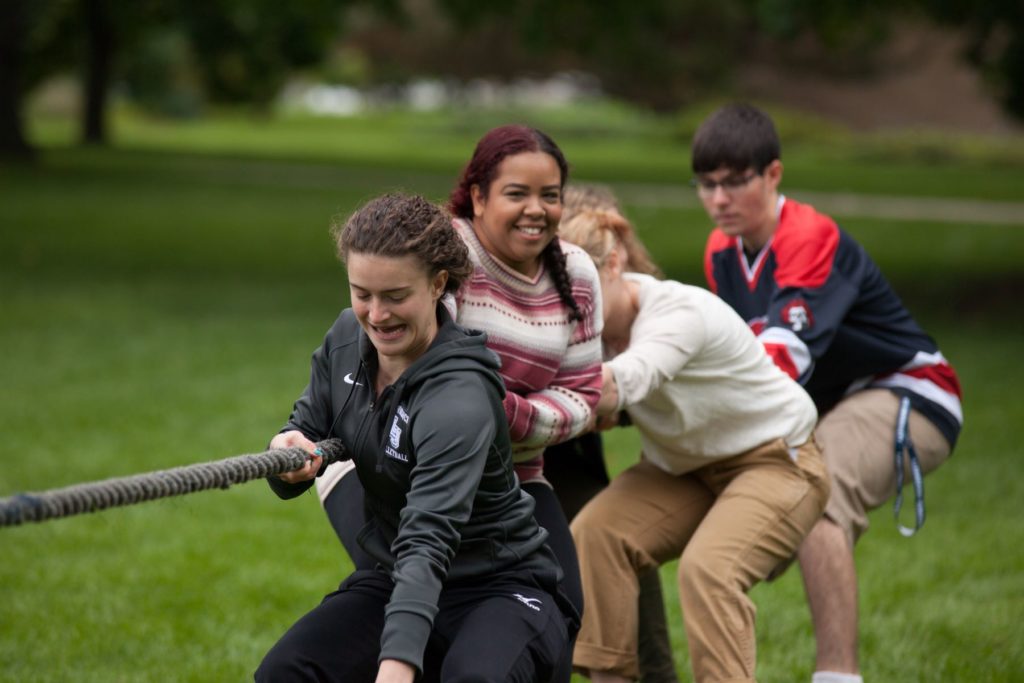 This is a great place for studying with friends or taking naps on warm spring days. Or, just throw down a blanket, bring some snacks, and watch people walk by. There's always a bustle of activity on Main Hall Green, from a Frisbee being tossed to music being played to games and festivals being held. (Isabella)
…
2. The path along the river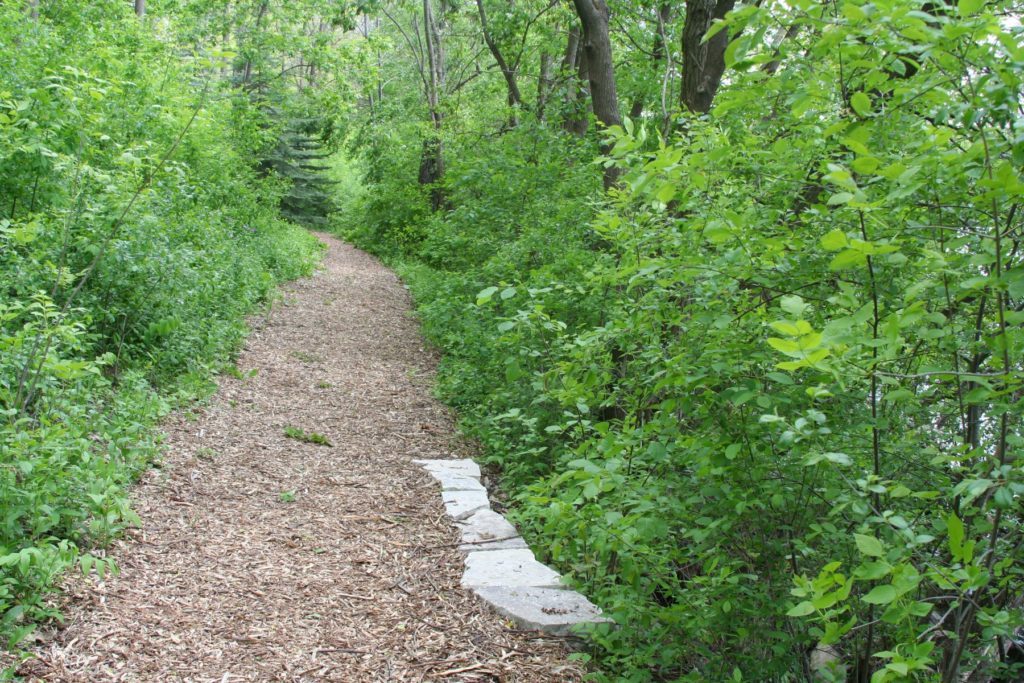 Whenever the warm weather arrives, I head down the staircase behind Sage Hall to the path that runs behind campus. The trees shading you from the sun and the sounds of the Fox River acting as a natural playlist make it the perfect spot to appreciate the hidden beauty of campus—either exploring with your friends or taking your own personal tour. (Alex)
…
3. SLUG hill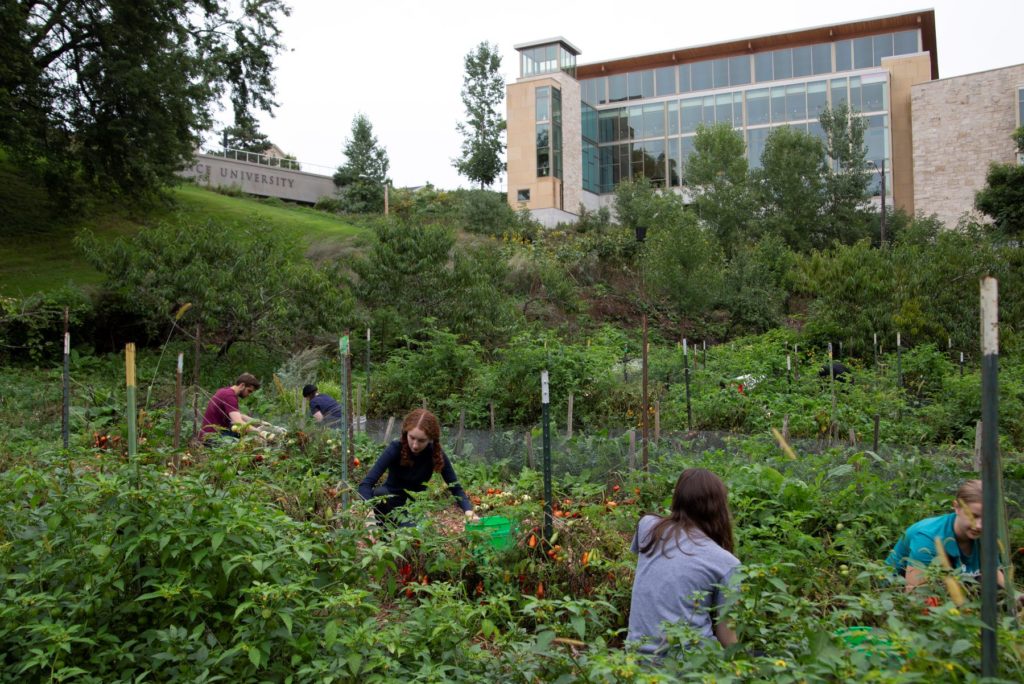 The hill overlooks the Sustainable Lawrence University Garden (SLUG), and it's a great space all year round. During the warmer months in the fall and spring terms, you can lay out a blanket on the top of the hill to do some homework. You'll have the best view of the Fox River. And during the winter months, the hill is perfect for snow tubing. (Awa)
…
4. The Café at Warch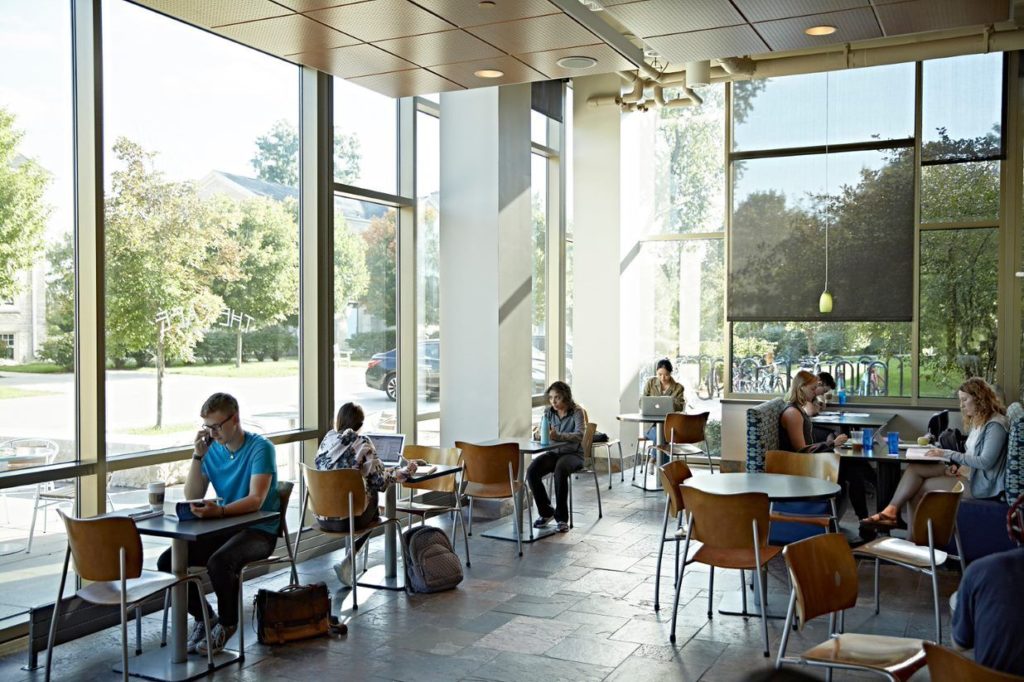 I like going to The Café in the Warch Campus Center really early in the morning with the intention of doing assignments, then getting distracted and people-watching instead. Also good for late-night snack sessions with friends. Great seating inside. Even better seating outside when the weather warms up. (Isabella)
…
5. Top floor of Briggs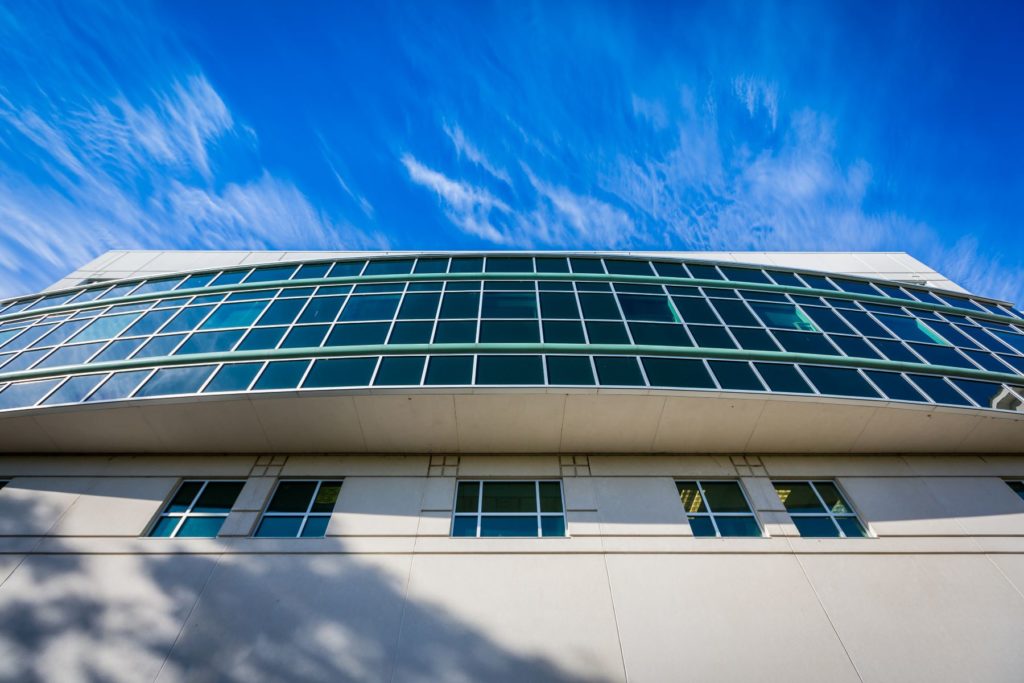 The top floor of Briggs Hall might just be the most underrated study spot on campus. It features floor-to-ceiling windows overlooking the Fox River. If you can snag a study table or armchair at sunset, you're guaranteed an incredible view … which hopefully won't distract you too much from that midterm essay. (Alex)
…
6. The Quad

In between all of the group houses on campus, you'll find The Quad, a grassy hangout spot that beckons on a sunny day. Have a picnic or study amid the sunshine. The Quad also doubles as a concert venue. It is home to Lawrence's annual LUaroo music festival, which, of course, we're all missing this year. (Awa)
…
7. Fourth floor of Mudd Library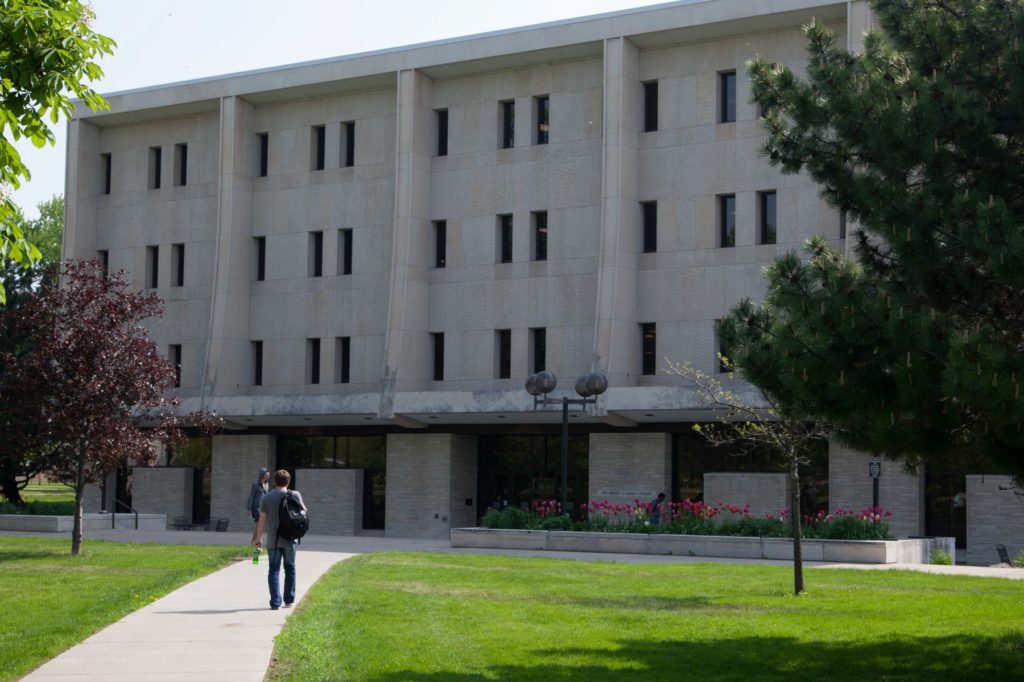 This is the best place to settle in to get some work done because it's usually dead silent, which is something I lack here at home. The Mudd Library is filled with a variety of great spaces to study, read, or collaborate. But the fourth floor is my favorite. All that beautiful quiet. I can't believe how much I miss it. (Isabella)
…
8. Memorial Chapel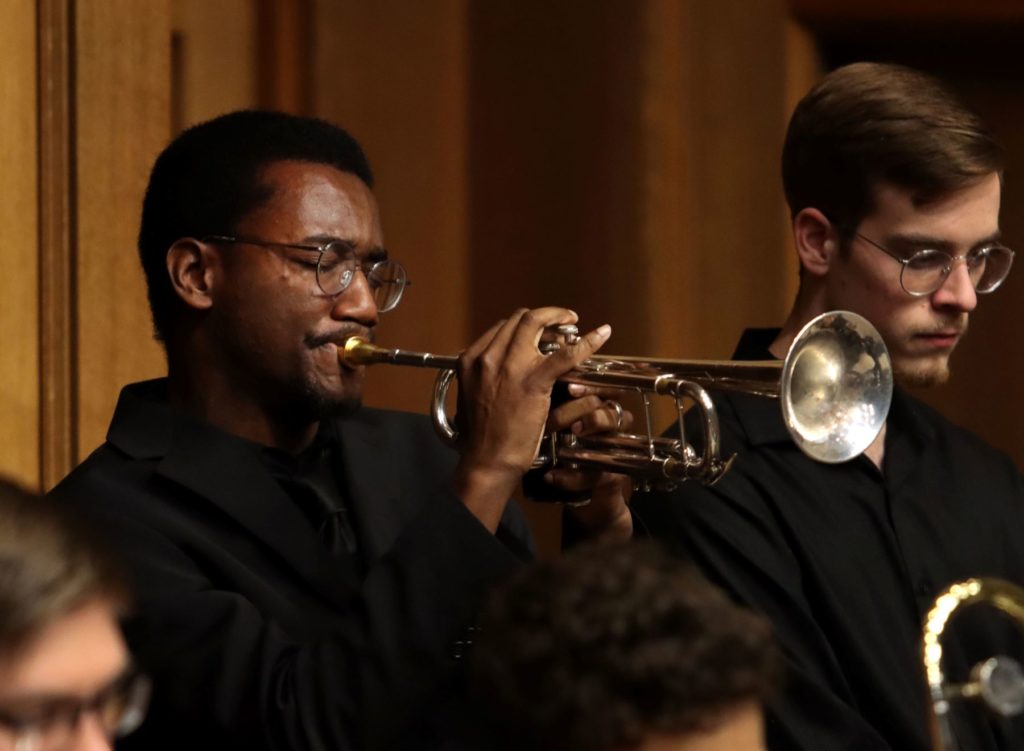 There's a reason that every major concert is held in the Lawrence Memorial Chapel—the impressive acoustics and elegant design cement its place as the best on-campus site to experience music in all of its glory. From student ensembles to Jazz Weekend performances (pictured) to the amazing talents showcased during the Artist Series, Memorial Chapel reminds us regularly that having a music conservatory here adds so much to the Lawrence experience. (Alex)
…
9. Diversity and Intercultural Center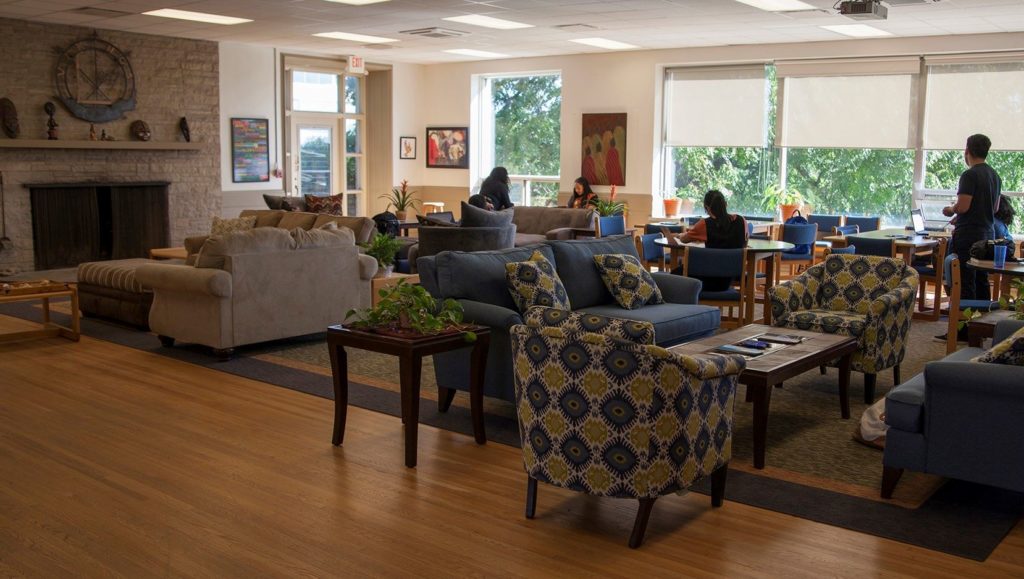 Ever since my freshman year, the DIC has been a great hangout spot with friends. In between class or at the end of the day, we would come together in the DIC to do homework, watch a movie, or just bond. It is always lots of fun. Plus, the DIC is a prime event space for diversity-focused organizations on campus. (Awa)
…
Do you have a favorite spot on campus? Share it with us on Lawrence's social media channels.