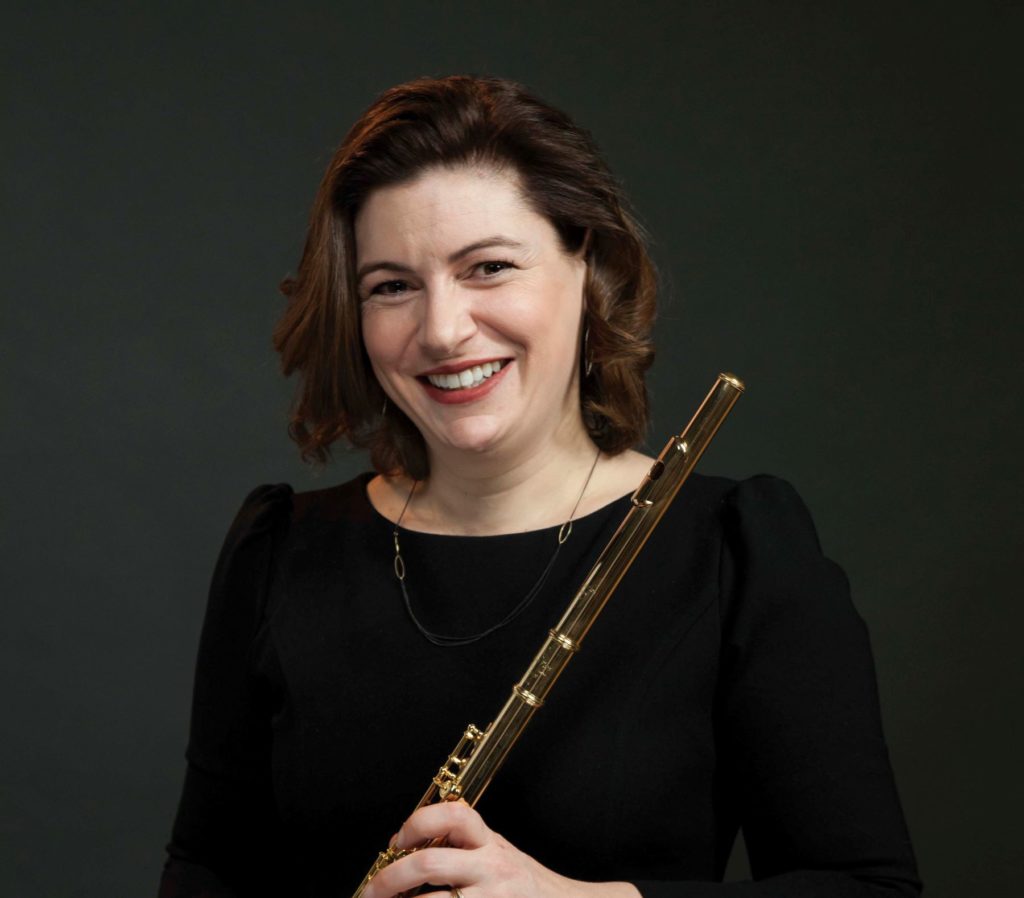 Story by Ed Berthiaume / Communications
Erin Lesser has been yearning to create.
The music instructor and flutist with the Lawrence Conservatory of Music has drawn wide acclaim for her work with Wet Ink, Decoda, and Alarm Will Sound, among other ensembles. While she continued to teach via distance learning during Lawrence University's Spring Term, her performance schedule has been on lockdown since COVID-19 was deemed a global pandemic in mid-March.
That made a recent outreach from the Library of Congress all the sweeter. Lesser was asked to participate in The Boccaccio Project, an artistic collaboration in which 10 commissions of new music would be shared with the world. Each composer would be paired with a home-bound performer, with the 10 pieces being debuted over the span of 12 days on the library's website and social media channels.
Lesser, representing Wet Ink, was partnered with Erin Rogers, a Canadian-American composer from Astoria, New York, with Lesser recording the newly crafted piece for solo flute, Hello World, at her Appleton home in late May.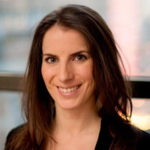 "She wrote the piece specifically for me and with the intention that it be recorded from home," Lesser said. "The Library of Congress selected 10 pairs of performers and composers and asked them to work together on a one- to three-minute work reflecting on the pandemic and our current environment."
Rogers describes the piece this way: "Orbiting a sonic portal to the outer world, a flutist self-arranges within a mirrored video frame. The face-to-face encounter sets the scene for introduction, reintroduction, and exploration."
That, Lesser said, captures the past three months of video conferencing, collaborating, and socializing beautifully.
"At a time when so much work has disappeared for artists and we are searching for new ways to come together as collaborators and community, it was particularly heartening to hear about this initiative from the Library of Congress and be asked to participate," she said. "My initial conversations with Erin centered around topics such as our new collective relationship to technology, Zoom in particular, and having to find ways to make music in confined spaces. The piece she wrote uses small sounds amplified through a microphone, and video filters that alter my perception of seeing my image looking back at me from the screen."
We all can relate, whether we're making or teaching music or otherwise trying to live our lives in quarantine.
"With an infant son who has spent more than half of his life in a pandemic, I have thought a lot about his earliest relationships to people being filtered through technology and wondered how this may affect him," Lesser said.
The Library of Congress began premiering The Boccaccio Project pieces on Monday, June 15, the commissions debuting nightly at 7 p.m. CST. The Rogers-Lesser collaboration is on tap for Friday, June 19. The series, skipping Saturday and Sunday, runs through Friday, June 26.
The project is inspired by another literary effort in the midst of a public health crisis, this one in the mid-14th century by Giovanni Boccaccio, who wrote the Decameron, a collection of 100 stories shared among a group of 10 acquaintances who had removed themselves from society during a plague. Library of Congress said this early artistic response to an outbreak provided context and a means of expression, something we've been tapping into in this age of social distancing.
The new commissions will premiere on the Library of Congress's website and social media channels on Facebook, Twitter and YouTube. The commission manuscripts will become part of the Library of Congress's music collections.
Lesser, who earned Lawrence University's 2019 Award for Excellence in Teaching, has been on the Lawrence Conservatory faculty since 2011. Her work with Wet Ink and other ensembles has taken her to some of the grandest concert stages in the world and she's commissioned and debuted numerous new works.
The full schedule for The Boccaccio Project includes:
Monday, June 15: Jeremy Jordan (piano) and Damien Sneed (composer)
Tuesday, June 16: Andrew Nogal (oboe) of the Grossman Ensemble and Richard Drehoff, Jr. (composer)
Wednesday, June 17: Kathryn Bates (cello) of the Del Sol String Quartet and Miya Masaoka (composer)
Thursday, June 18: Jenny Lin (piano) and Cliff Eidelman (composer)
Friday, June 19: Erin Lesser (flute) of the Wet Ink Ensemble and Erin Rogers (composer)
Monday, June 22: Charlton Lee (viola) of the Del Sol String Quartet and Luciano Chessa (composer)
Tuesday, June 23: Daniel Pesca (piano) of the Grossman Ensemble and Aaron Travers (composer)
Wednesday, June 24: Mariel Roberts (cello) of the Wet Ink Ensemble and Ashkan Behzadi (composer)
Thursday, June 25: Jannina Norpoth (violin) of PUBLIQuartet and Niloufar Nourbakhsh (composer)
Friday, June 26: Nathalie Joachim (flute) and Allison Loggins-Hull (composer), both of Flutronix
If you miss any of the premieres, no worries. You can watch any time on each event page or on the Library of Congress's YouTube channel.
Ed Berthiaume is director of public information at Lawrence University. Email: ed.c.berthiaume@lawrence.edu