Story by Ed Berthiaume / Communications
Lawrence University is launching a new Creative Writing major and a new Statistics and Data Science minor, both beginning in the fall.
They both mark significant additions to the school's liberal arts curriculum.
Creative Writing: Students in the English program now have two curricular tracks to choose from, one leading to a major in Creative Writing and the other to a major in Literature.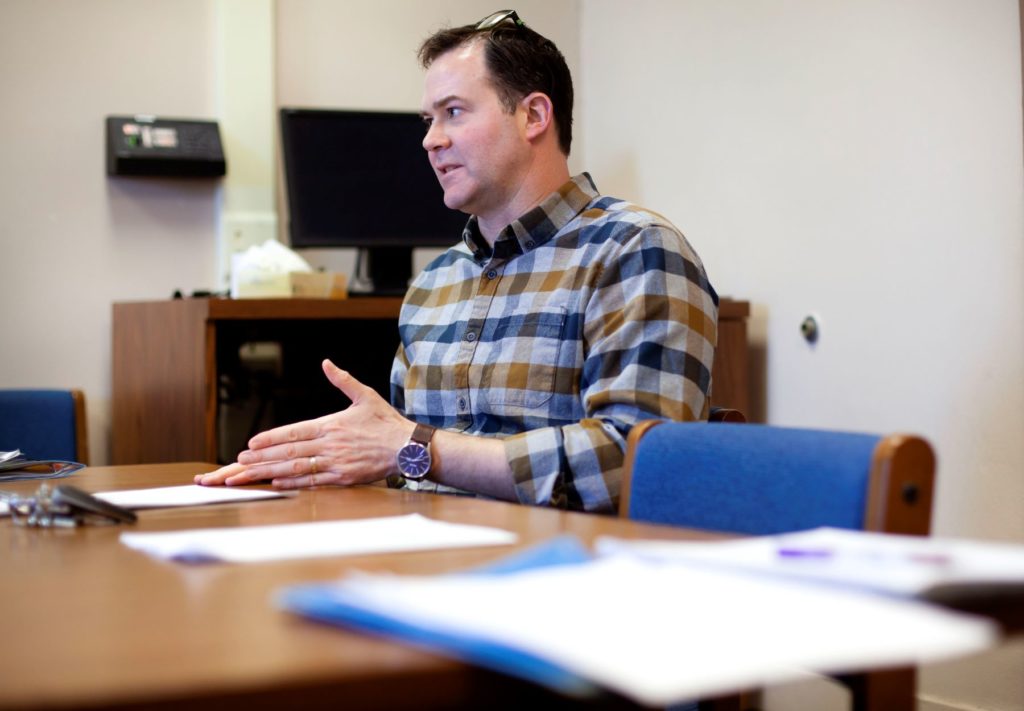 "We've seen more prospective students articulating their desire to focus directly on creative writing," said David McGlynn, professor of English and chair of the English department. "More current and prospective students are seeking graduate-school and career opportunities in writing. We believe the new track system will allow students more flexibility to pursue their goals."
Lawrence has offered a minor in creative writing for nearly a decade. New courses are being added, including an introductory creative writing course designed for first-year students and a senior seminar in creative writing for graduating seniors.
For a full story on the launch of the new Creative Writing: English major, go here; find a web page with more detail here.
Statistics and Data Science: The new Statistics and Data Science minor will be housed in the Mathematics department and will strengthen offerings in an area that is increasingly in demand. The use of statistics and data analysis has grown in fields across the liberal arts spectrum, making it a sought-after minor in a lot of disciplines.
"Data scientists are working with bioinformatics, genetics; it's huge in economics, and it's become a huge thing in political science," said Andrew Sage, an assistant professor of statistics who came on board a year ago and has helped bring the new minor to fruition.
Sage was hired in 2018 and Abhishek Chakraborty joined the faculty in 2019, giving Lawrence two professors deeply invested in statistics and data and allowing for the addition of numerous courses and the development of the minor.
For a full story on the launch of the Statistics and Data Science minor, go here; find a web page with more detail here.
Ed Berthiaume is director of public information at Lawrence University. Email: ed.c.berthiaume@lawrence.edu