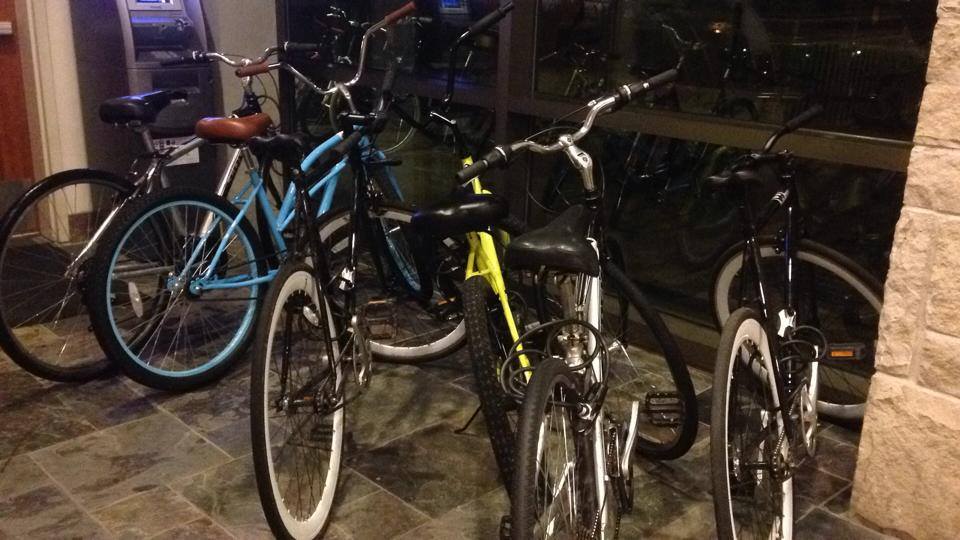 The Warch Campus Center offers a bike program for all students on campus. You can rent out bikes from 8am until 10pm by just giving your ID at the Information Desk. Many students take advantage of this program as it is completely free of cost.
Our campus often takes initiatives such as this one, to make our lives so much better. It is a way of promoting a healthy lifestyle and it also provides us a way to get around Appleton, without having to spend hundreds of dollars on a bike. For many of us, it is a huge help!
Everyday a good number of students check out these bikes from the Information Desk. They can also borrow a helmet and a light to go with them.
For many students who do not have a car on campus, renting out bikes free of cost is a very helpful program. They use it to go to work, to get around town, to go grocery shopping, and some people rent out bikes in groups just to get off campus for a little while. This program has indeed made traveling convenient for students on campus.
For someone who does not know how to ride a bike (me!), watching everyone rent out these bikes and going around town really sparked my interest to learn how to ride it. I rented out these bikes numerous times over the summer and practiced behind the campus center (it didn't help much, mainly because I was scared.)
One of my best friends borrowed the bike almost every day over the summer. When I asked him what he thought about the program, he said, "The Bike Program is useful for me when I have to go to the Alex Gym or shop somewhere close because I do not have a car."
The bike program is really popular on campus.I am looking forward to learning how to ride a bike successfully and make use of this program next term!