APPLETON, Wis. — The Midwest Collegiate Hockey Association will take on a new look and a new name as it embarks on the next chapter in its history.
Dr. G. Steven Larson, commissioner of the league, has announced a new era for the conference, complete with a new name and representation of both women's and men's teams under one association.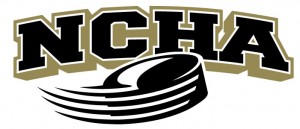 The MCHA has continued to expand, announcing last summer that both St. Norbert College and The College of St. Scholastica will be joining the league for the 2013-14 campaign. That new era will embark with a new league name, as the MCHA will officially be moving forward as the Northern Collegiate Hockey Association.
"We are very pleased to announce these changes as we are moving into the transitional phases of our women's and men's conferences," Larson said. "It was very important for us to respect and recognize the traditions of both associations while simultaneously moving forward with a new perspective to reflect the changes that have taken place. Needless to say, this is a very exciting period of progression for member institutions and our hockey programs."