APPLETON, Wis. — Steve Francour has been named the new men's and women's tennis coach at Lawrence University,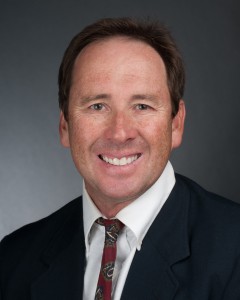 Director of Athletics Mike Szkodzinski announced Tuesday.
Francour comes to Lawrence from the University of Wisconsin-Oshkosh, where he has been the men's and women's tennis coach for 23 seasons.
"We are tremendously excited to announce the hiring of Steve," Szkodzinski said. "During the interview process and after speaking with a number of people who know Steve well, it was clear that Steve would be the right person to lead our men's and women's tennis programs. His vast experience will benefit not only our scholar-athletes, but our staff as well. We look forward to watching Steve lead us toward a Midwest Conference title in the near future."
A native of South Milwaukee, Wis., Francour brings experience and nearly 400 dual match victories to Lawrence.
"Fate had a bit of a hand in leading me to this new opportunity," Francour said. "The timing is just right with respect to my career, and I am very much looking forward to refreshing the challenge of building a successful program. I am grateful to the Lawrence administration and the athletic department for giving me the chance.
"I'm very excited to meet the women's team and get started with our season. I'm confident this first group will help me get off in a positive direction, and I know we will both be learning what it takes for Lawrence to succeed."
During his 23 seasons at UW-Oshkosh, Francour's men's teams posted a 240-239 record. Despite the fact that the UW-Oshkosh men's program competed as an independent, Francour guided the Titans to the NCAA Division III Tournament in 1996, 1997 and 2001.
UW-Oshkosh posted double-digit victories 14 times under Francour, including 10 consecutive winning seasons from 1994-2003. Francour also had 30 of his players selected for the Intercollegiate Tennis Association All-Academic Team.
On the women's side, Francour has a record of 156-150 in 23 seasons. Francour has guided the Titans to three runner-up finishes and two third places in the Wisconsin Intercollegiate Athletic Conference. He received the league's Coach of the Year honor in 2011 after UW-Oshkosh compiled a 9-8 record.
Francour's 2000 team set the UW-Oshkosh season record with 14 wins, and Jennifer Pekulik represented the Titans at the NCAA Division III Championships after going 16-3 at No. 1 singles. Francour has coached seven conference singles champions, four doubles champions and three WIAC Scholar-Athlete of the Year winners. The Titans also have had 35 players named to the ITA All-Academic Team.
"I completed my undergraduate degree at UW-Oshkosh in 1988 and was part of the tennis program all four years. After graduate school at Baylor University, I was fortunate to be considered for the head coaching position at my alma mater," Francour said. "Twenty-three years later, I can say it has been quite the honor to have developed great relationships with my colleagues and student-athletes. I leave UW-Oshkosh with countless fond memories and friendships that will hopefully continue into my new chapter at Lawrence."
Francour earned a bachelor's degree in sports management from UW-Oshkosh in 1988 and his master's degree in sports administration from Baylor University in 1989.
Francour has been the head tennis professional at the Oshkosh Country Club since 1993 and at the Butte des Morts Country Club since 2008. He also has been the director of tennis at the Oshkosh YMCA Tennis Center since 1998.
Francour is a member of the United States Professional Tennis Association and was the USTA Specialist in Competitive Player Development during 2002.
Francour and his wife, Patty, have a son, Cade, and live in Oshkosh, Wis.
Francour succeeds Kevin Girard, who coached the Lawrence men's and women's teams for six seasons.