Hey everyone!
Just a quick check in today guys.
So, during memorial weekend we had LUaroo; one of the most jam packed weekends I have ever had this term. After the event Sigma Phi Epsilon threw a barbeque and everyone just hung out in the quad. Finals are drawing closer as the days go by and I am trying to hang out with my friends as much as possible before I have to hide away in the library.
To be honest I am trying to spend as much time with my friends as possible before they all go away and leave me for the summer. Maddy (far left) is headed back to Chicago. Makenzie (behind me) is headed back home to Minnesota and might be going to New York for work later in the summer. Michelle (lying on Maddy), Gabe (behind Makenzie and Danny (far left) are all headed to New York. I, however, will be right here in Appleton for the entire summer. Hopefully I will be able to make more blog posts about summer on campus, we usually have a lot of barbeques and go swimming and once in a while we go on adventures to multiple quarries or lakes in Wisconsin.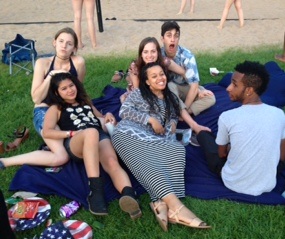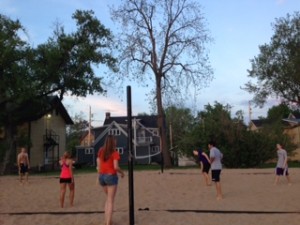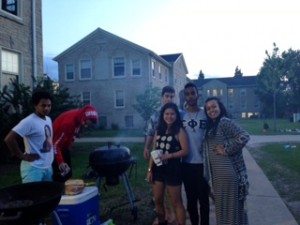 This coming weekend you will see me getting together with my classmates and having study group sessions in the library.
Bye for now ya'll