If you find yourself searching for the same types of jobs over and over again in LUworks, you can save your searches.
Here's how:
Hover your mouse over Job Search, then click on Search
Enter the criteria for the types of positions you are seeking
When your search results appear, click on the Save Search link
Give your search a name, then click Save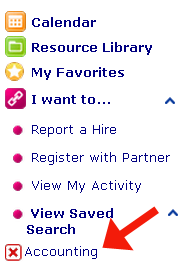 The next time you log in, you will see your saved searches in the left-hand navigation panel. To remove a saved search, just click the X next to the search name.