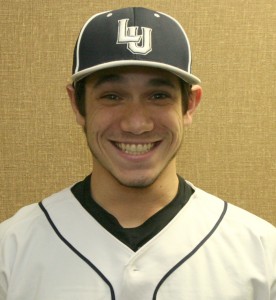 APPLETON, Wis. — Lawrence University baseball standout Jake Gordon has been named to the Jewish Sports Review All-America Team.
Gordon (Wilmette, Ill./North Shore Country Day), a junior center fielder, was chosen for the first team. The team was made up of players from NCAA Division II and III and the NAIA.
Gordon led Lawrence with a .400 batting average to go along with nine doubles, one triple, one homer, a team-high 30 runs scored and 14 runs batted in. Gordon is the first Lawrence player to hit .400 since star first baseman Tommy Schmidt hit .439 back in 2006.
Gordon, who was the lone player from a Wisconsin school to be selected, piled up a school-record 54 hits in 33 games this season and had 16 multi-hit games. Gordon broke the record of third baseman/shortstop Andrew Wong, who set the record of 52 hits in 34 games back in 2005. Gordon also tied the school record of five hits in a game in Lawrence's 24-11 win at Carroll University on April 16.
Gordon, who compiled a .439 on-base percentage and .989 fielding percentage, also swiped a team-best 10 bases.
This is Gordon's third postseason honor in 2014. Gordon also earned All-Midwest Conference North Division honors and was a D3baseball.com All-Central Region selection.
This marks the second consecutive year a Lawrence player has been selected for the Jewish Sports Review All-America Team. Outfielder Davide Harris was selected in 2013 after a stellar senior season.