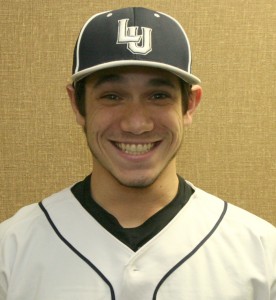 APPLETON, Wis. — Lawrence University baseball standout Jake Gordon has been named to the D3baseball.com All-Central Region team.
Gordon (Winnetka, Ill./North Shore Country Day), who was chosen for the all-region team for the second consecutive season, earned a spot on the third team.
A senior center fielder, Gordon hit a team-high .364 with 10 doubles, four triples, three homers, 29 runs scored and 23 runs batted in. Gordon, who hit .349, scored 13 runs and drove in 13 during 16 Midwest Conference games, also earned all-conference first-team honors for the second straight season.
Gordon overcame an injury in the final few games of the season to break Lawrence's career hits record in his final plate appearance. Gordon's final hit gave him 155 for his career, moving him past Andrew Wong, who had 154 hits from 2003-06.
Gordon had 14 multi-hit games despite being limited to just 33 games this season. Gordon had seven games in which he had three or more hits. An outstanding defensive outfielder, Gordon also picked up seven outfield assists and compiled a .989 fielding percentage.
A four-year starter in the outfield, Gordon is a career .338 hitter and finished with 27 doubles, eight triples, five homers, 92 runs scored and 59 RBIs.
This marks the second consecutive season and the third time in the past six seasons that Lawrence has had an all-region selection.