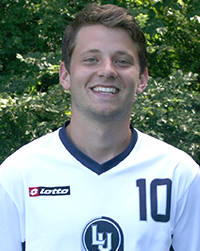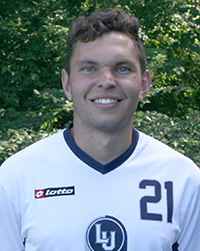 APPLETON, Wis. — Lawrence University men's soccer players Mike Deremo and Dominic Pasquesi have both been chosen for the All-Midwest Conference team in a vote of league coaches.
Deremo (Evanston, Ill./Evanston Township) and Pasquesi (Highland Park, Ill./Highland Park) were both chosen for the second team.
Deremo, a senior forward, was selected to the all-conference team for the third time in his career. He was a second-team pick in both 2013 and 2015.
Deremo finished the season with six goals and six assists for 18 points this season. He scored goals against Lake Forest and Ripon during league play and scored two goals in matches against both Edgewood and Lakeland.
Pasquesi was selected for the all-conference team for the first time. A smart and steady performer, Pasquesi's value to the team was evident despite the fact he did not pick up a point this season. Pasquesi was a fine two-way player, helping the Vikings defensively while also distributing the ball to build the attack.
Lawrence finished the season with a 6-10-1 overall record and took eighth in the Midwest Conference with a 2-6-1 record.