The More Light! Career Conference is an opportunity for Lawrence students and alumni to gain expert insight into the job market from a variety of perspectives. Whether you're looking to land a job, exploring the possibilities of what to do after leaving Lawrence, or just catching up on the careers of alumni representing their career fields, there's something for everyone at the 2011 More Light! Career Conference.  Students, register online today at LU Works!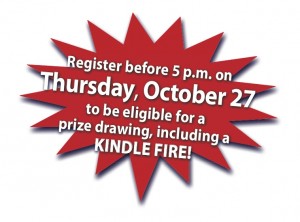 9 a.m.
Leadership in Life After Lawrence
Music-Drama Center, Stansbury Theater
To kick off a daylong career conference, a panel of distinguished alumni, including Division President at Kimberly-Clark Corporation Joanne Bauer '77; former CEO of Baxter International, Author and Professor Harry Jansen Kraemer '77; Former U.S. Ambassador to India David Mulford '59; and Emmy Award–Winning Filmmaker Catherine Tatge '72 will share career experiences and insights on leadership from the fields of business, government, and the arts. Terry Moran '82 of ABC's Nightline will facilitate the conversation.
10:30–11:45
Secrets to Success
Lawrence Scholars in Business
Steitz Hall, Room 102
Joanne Bauer '77, President, Kimberly-Clark Corporation Health Care
Harry Jansen Kraemer '77, Author, Professor and Executive Partner,
Madison Dearborn Partners, LLC
Randy G. Mangelsen '00, Director of Fixed Income Risk
Management, Wells Capital Management
Robert F. Perille '80, Partner, Shamrock Capital Advisors, LLC
Lawrence Scholars in International Careers
Steitz Hall, Room 202
Kora Adam '05, Former International Program Specialist, U.S. Department of Agriculture
Katherine M. Diop '00, Foreign Affairs Office, U.S. Department of State
Dr. David C. Mulford '59, Vice Chairman International, Credit Suisse, Former Ambassador to India
Michael Van Krey '94, Japanese Teacher, Evanston Township High School
Noon – Lunch

Warch Campus Center, Andrew Commons
Enjoy a fall-themed lunch with students and participate in roundtable career discussions. Selected tables will be marked with a variety of career fields for those who are interested in talking with students.
1–2:15 p.m.
Secrets to Success
Lawrence Scholars in Law
Steitz Hall, Room 102
Lawrence Scholars in Athletics
Steitz Hall, Room 202
Erin Buenzli, Director of Wellness and Recreation, Lawrence University
John Davis '76, Owner, Body By Davis, LLC
Joel DePagter '98, Head Men's Basketball Coach and Assistant Director of Athletics, Lawrence University
Michael Spofford '94, Staff Writer, Packers.com
Justin Staker '00, Sports Physical Therapist, Advanced Physical Therapy
Lawrence Scholars in Arts & Entertainment
Steitz Hall, Room 102
Lawrence Scholars in Medicine
Steitz Hall, Room 202
Kora Adam '05, Physician Assistant Degree Candidate, UW–Madison
Maurine Dennis '86, Senior Director of Economics and Health, American College of Radiology
Michael S. Schwartz, M.D. '78, Plastic Surgeon, Private Practice
Justin Staker '00, Sports Physical Therapist, Advanced Physical Therapy