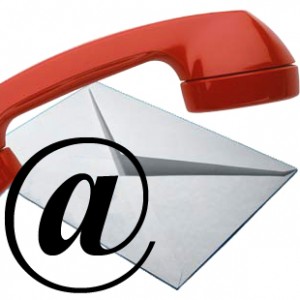 The header of your resume is important because it is the first thing the employer sees on your resume. The header of your resume is also the only part an employer will see when they are flipping through a big stack of resumes so the information you include in the header should be concise, well formatted, and relevant. Here are the essential pieces of information you should include in your header:
Your Name
You should include your full, professional name as it appears on your driver's license. Do not use your nickname or what your buddies call you in the weight room.
If you are an international student and regularly use a first name other than your legal name, it is appropriate to include that on your resume instead of your legal first name.
Your name should also be the biggest and boldest words on your resume. You want your name to stand out when the employer reviews your resume.
Mailing Address
Use the address where you will be staying during the application process and where you want application and related materials sent.
If you are graduating soon, keep in mind that you will not able to use your campus address after graduation.
Email Address
The email address you include should be professional. For example, use an address like jennifer.snow@gmail.com, not soccorgurl4ever@gmail.com.
Keep in mind that the email address affiliated with your university or college will expire soon after you graduate. It is a good idea to stop including your .edu email address in your resume by the beginning of your senior year.
It is not necessary to label your email address as an email address. For example, list jennifer.snow@gmail.com, not Email Address: jennifer.snow@gmail.com. It is obvious that it is your email address.
Phone Number
It is common to include your cell phone number on your resume.
Do not include your home phone number. You do not want your dad answering when an employer calls to discuss something on your resume.
With your cell phone number on your resume, is important to adapt a professional way of answering the phone. Simply saying, "Hello, Jennifer speaking" is perfect. If you have been applying to a lot of positions or are expecting a call, do not answer the phone with "Yo, 'sup?"
Like with your email address, it is not necessary to label your phone number as a phone number. Unless you list more than one contact number, just put the number: (920) 999-9999.
Examples of resume headers can be found in the Resume Preparation Packet available in the Resource Room in Career Services.
Image Source: Google Images