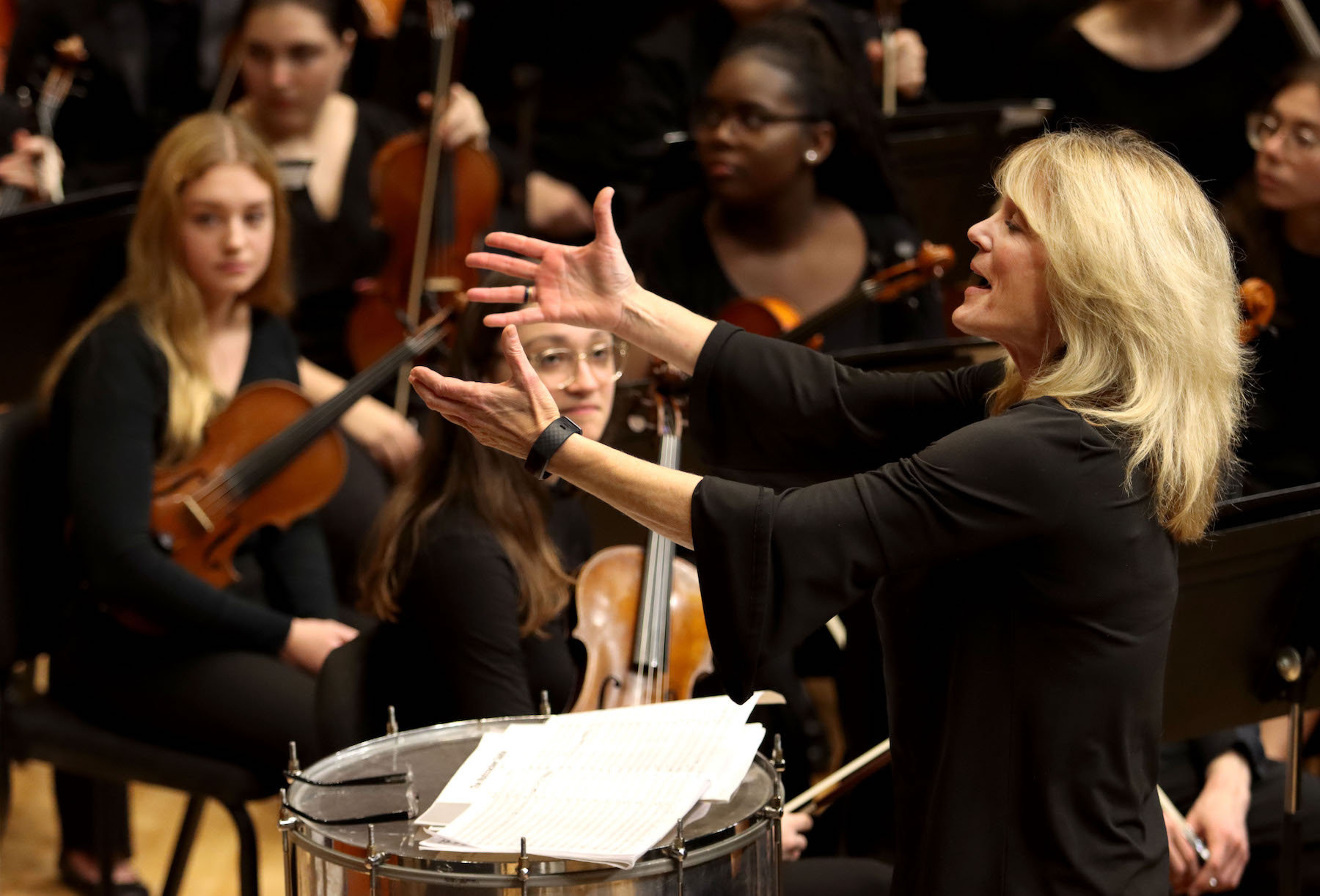 Story by Ed Berthiaume / Communications
We've had a lot of fun on the Lawrence news wire during 2019, getting to know students and faculty, catching up with alumni, and showcasing the innovative work being done in classrooms, performance spaces, and athletic venues across campus.
As we bid adieu to the year and prepare to welcome 2020, we've pulled together some of our favorite moments of the past 12 months, superlative style. (Also look in the coming days for favorite alumni moments and our top 10 most-read stories.)
Let's start with the superlatives — 19 strong, with story links — in no particular order:
1 … Most boastful moments of the year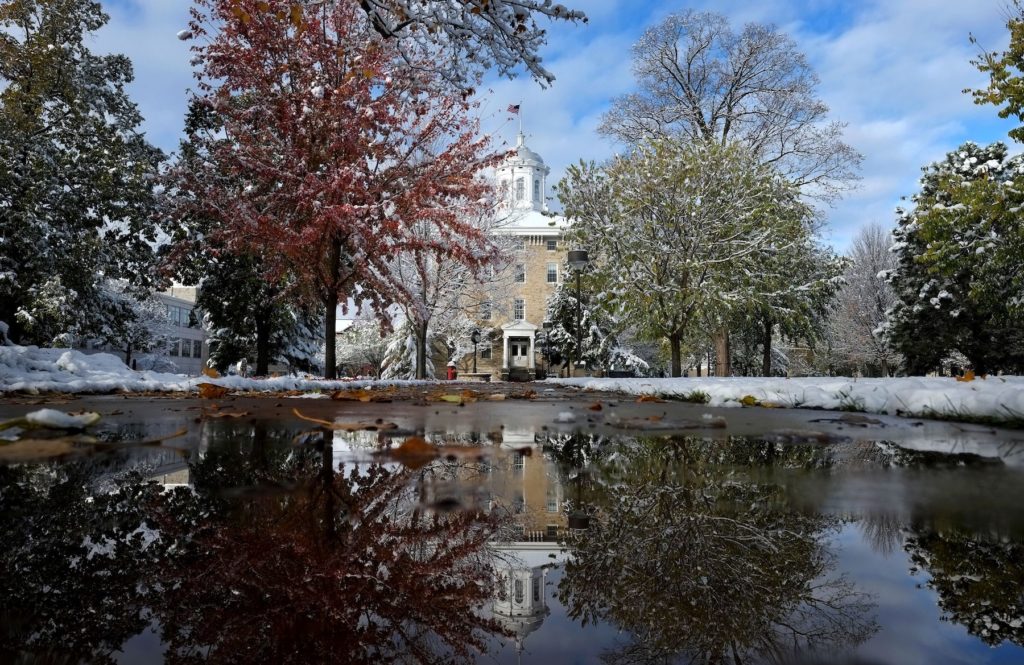 Rankings continue to put Lawrence in elite national company. In the Princeton Review's "Best Value Schools," Lawrence came in at No. 4 in the category of best schools for making an impact. It also put Lawrence on its list of the best 385 colleges in the country. Only about 13% of eligible four-year schools make that list. With five recent graduates teaching abroad on Fulbright awards, Lawrence landed on a prestigious list of U.S. colleges and universities that produced the most Fulbright students. And Lawrence landed at No. 26 in Forbes' 2019 edition of the Grateful Graduates Index, which follows the money in terms of alumni giving at private, not-for-profit colleges.
— — —
2 … Most emphatic reminder of bonds between Lawrence, Appleton
The bonds between Lawrence and the Appleton community are deep and important. A Report to the Community in April highlighted a study that shows Lawrence's annual impact on Appleton and the greater Fox Cities totals nearly $70.3 million — from employee earnings, goods and services, construction projects, off-campus spending and visitor spending. It also showed contributions to the community go well beyond economics, highlighting ongoing cultural and charitable relationships, including work on Mile of Music.
— — —
3 … Most likely weekend to be filled with sleeplessness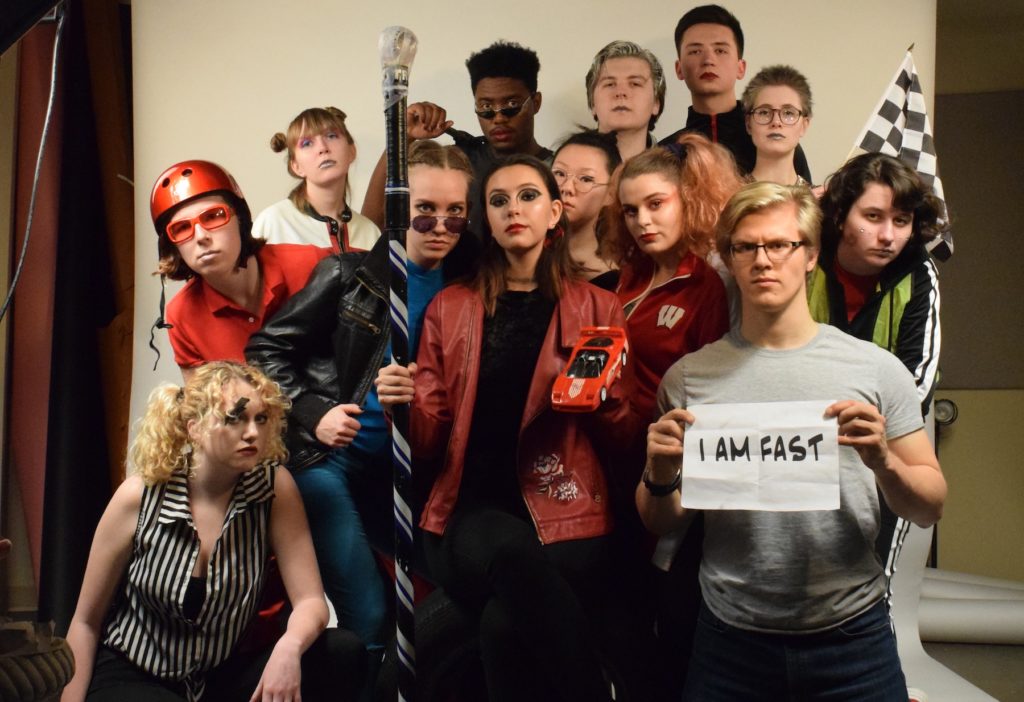 When we talk about traditions that continue to engage and amuse, it's hard to beat Lawrence's Great Midwest Trivia Contest. For the 54th edition, we gave you 37 reasons to love trivia weekend, the 37 being a nod to the very specific start time of 37 seconds past 10 p.m., the kickoff to 50 hours of madness that is annually a highlight of winter term.
— — —
4 … Brightest lights of Lawrentian generosity
There are many such examples. It's tough to narrow it down. But we highlighted a few that were particularly notable in 2019, from the Be the Light campaign (continuing after being launched in late 2018), to an endowed position to teach the psychology of collaboration, to a record-setting Giving Day. There is much to be thankful for.
— — —
5 … Newest degree on the block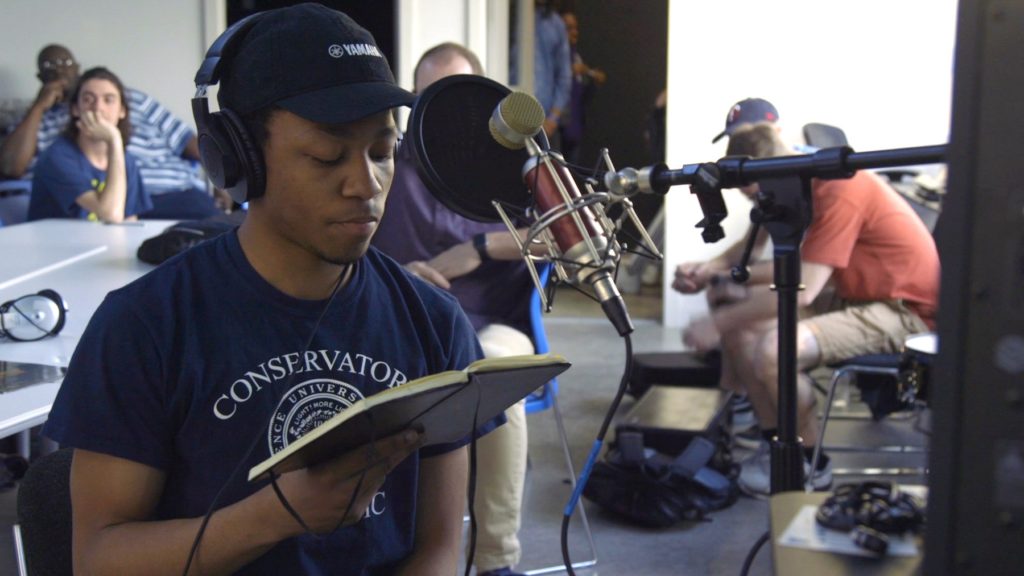 The unveiling of a new degree program is no small thing. The Bachelor of Musical Arts (B.M.A.) degree was introduced this year, opening the Conservatory of Music to a more expansive group of student musicians. With a foundation in jazz and contemporary improvisation, the degree is built to accommodate a wider range of music making. The possibilities are many, and the excitement is palpable.
— — —
6 … Favorite hometown connection on a Presto! tour
Voice professor John Holiday returned to Houston as part of the Lawrence Conservatory's annual Presto! tour, a spring outing that embraces both performance and community outreach. For Holiday, doing so in his hometown made it all the more special and presented opportunities to share his love of Lawrence with prospective students. For the Conservatory, it was one more opportunity to showcase its mantra of music with a mission.
— — —
7 … Strongest embrace of a Wisconsin winter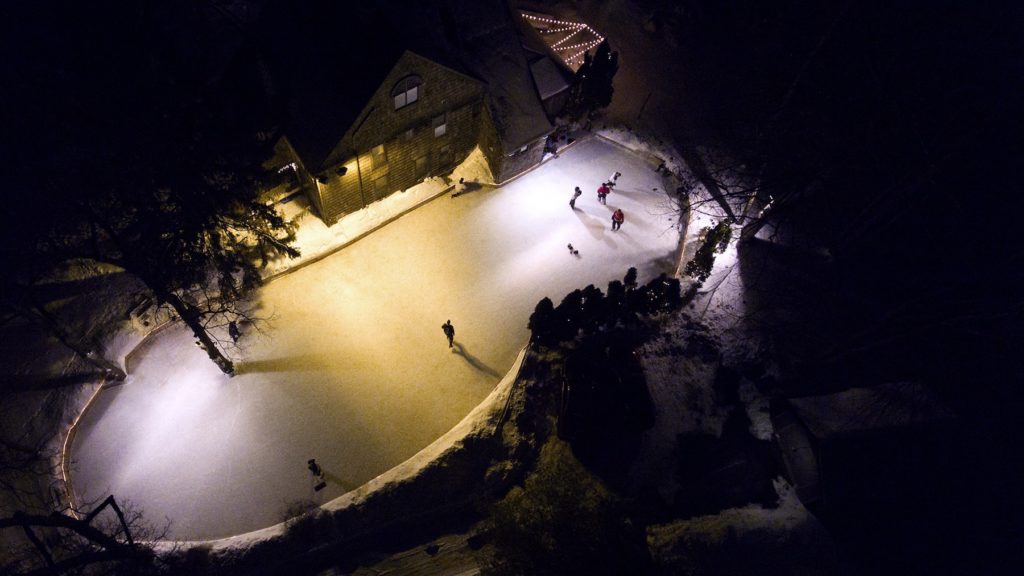 Have you seen the ice rink that is the annual handiwork of Chuck McKee '68? It's a sight to behold. He and his wife, Lesley McKee '68, have deep bonds with Lawrence that continue to this day. They live a couple blocks north of campus. Each winter for the past 25 years, Chuck, a retired doctor and Lawrence Hall of Fame football player, has turned their yard into an elaborate skating rink, drawing a bevy of friends and acquaintances for pickup hockey games (and from time to time Lawrence hockey players looking for ice time). They've also been known to throw a party or two on the ice, one of which landed their rink in the pages of Better Homes & Gardens magazine.
— — —
8 … Most eye-opening testimonial to Lawrence's strength in STEM
A report from the Council for Independent Colleges put Lawrence in some pretty notable company regarding the number of students earning degrees in STEM (science, technology, engineering, and math) fields on their way to successful completion of doctoral degrees. In a national ranking that measures the percentage of a school's STEM graduates from 2007 to 2016 who eventually earned a Ph.D., Lawrence comes in at No. 17, sandwiched between Harvard at 16 and Princeton at 18.
— — —
9 … Best use of a camera in a garden setting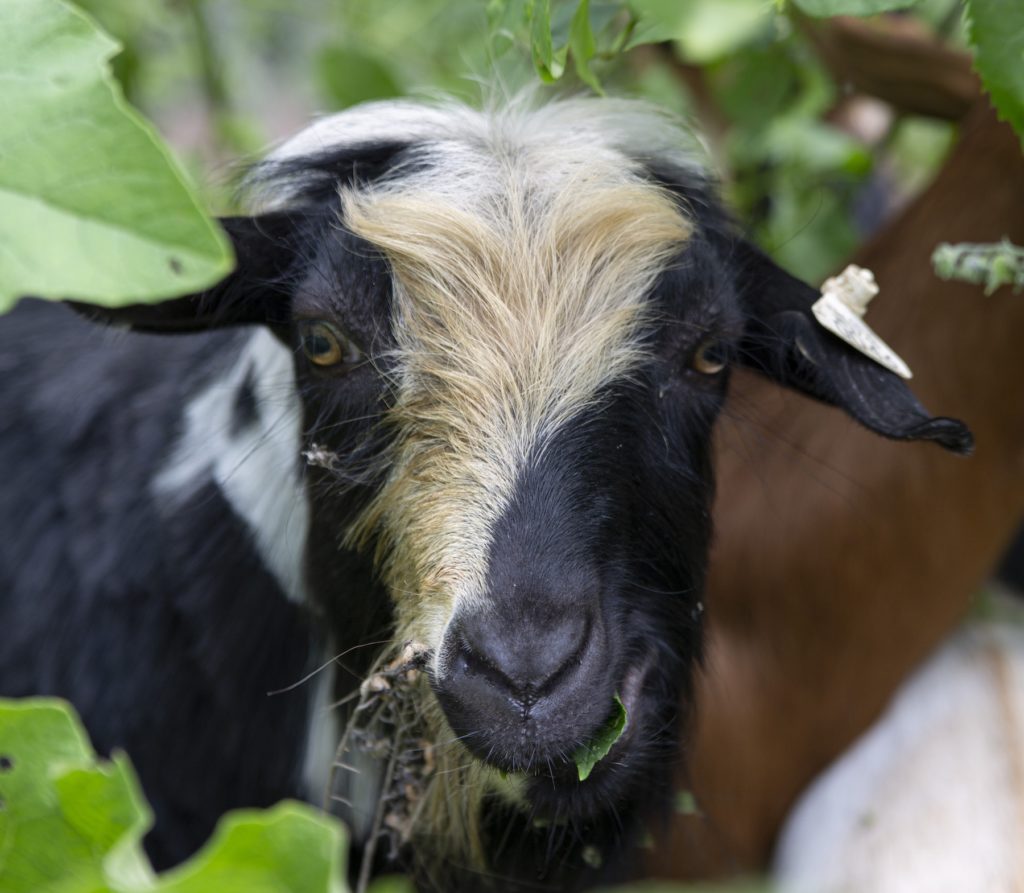 There's nothing like a midsummer arrival of goats to liven up one of the quietest stretches of the campus calendar. When the students tending to the SLUG garden garnered a sustainability grant to bring in 10 goats to do some weeding, well, we turned a GoPro camera into our very own Goat Cam. The goat initiative was just one of numerous sustainability projects on campus, and played a part in Lawrence's upgraded sustainability rating.
— — —
10 … Most madness-filled athletics flashback
In the college basketball world, March Madness shouldn't ever be taken for granted. Fifteen years ago, the Lawrence men's team went where no Vikings had gone before, winning an NCAA tournament game (and then some) for the first time in the program's 101 years. We revisited the magical run to the NCAA D-III Elite Eight on the 15th anniversary, catching up with that 2003-04 team that had Lawrence dancing like never before.
— — —
11 … Biggest artful addition to campus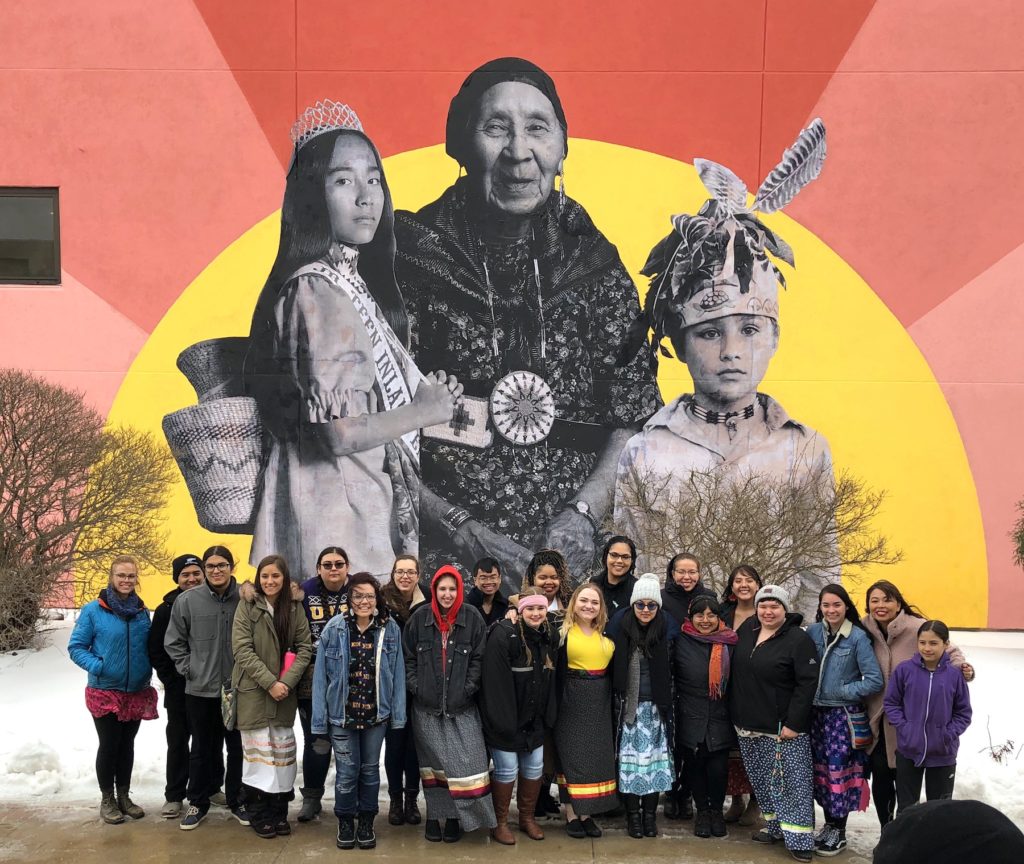 When Matika Wilbur of Project 562 came to campus to share a journey that has taken her to tribal lands across the country (and beyond), she was looking to redirect the narrative on indigenous people. In addition to a convocation address on her work with photography and art installations, she led Native students in the creation of a gorgeous mural on the side of the Buchanan Kiewit Wellness Center.
— — —
12 … Most toast-worthy Lawrence tradition
A lot was happening back in 1969. Among the changes at Lawrence was the transition of the Viking Room from an alcohol-free student hangout to a full-fledged campus bar. The popular spot in the lower level of Memorial Hall marked its 50th anniversary as a bar.
— — —
13 … Funkiest alumni celebration of Lawrence roots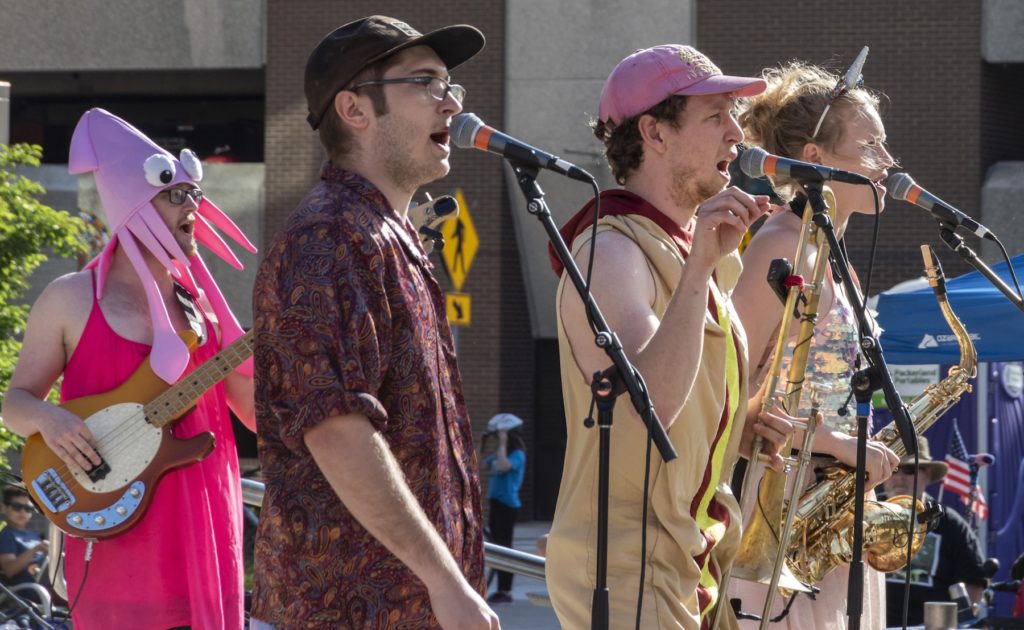 We love it when Lawrence alumni stay connected, return to campus, and share their passion for this place that helped shape them in their adult lives. If it gets a little quirky, so be it. Members of Porky's Groove Machine, a funk band that started at Lawrence and is now based in Minneapolis, wear their quirkiness like badges of honor. The Porky's crew — seven Lawrentians strong — returns often, and we are forever thankful.
— — —
14 … Best use of a swimming pool in a non-traditional way
The opera presented at Lawrence in late March was probably a bit different than any you've experienced before. For starters, the musicians — and some instruments — were in the water. Held in the pool at the Buchanan Kiewit Wellness Center, the opera included violins and cellos and keyboards and fancy attire — and water. Lots and lots of water. We chatted with the creative artists behind Breathe.
— — —
15 … Newsiest inspirations in the sciences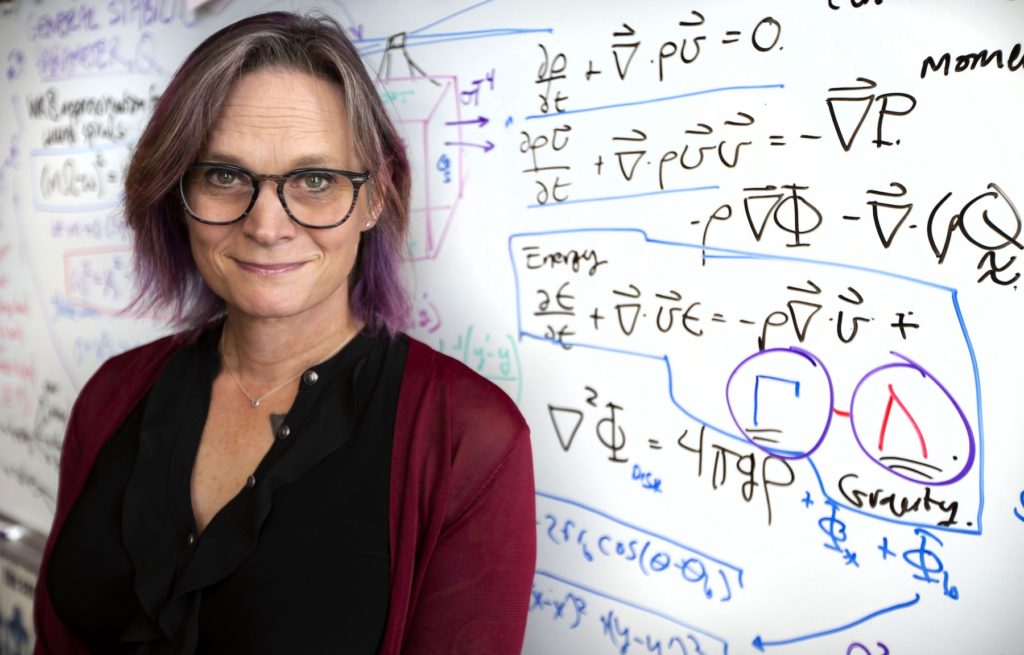 When the Nobel Prizes were announced this fall, there were some scientists and economists at Lawrence nodding in agreement. Research being done by faculty members Megan Pickett, Allison Fleshman, Dylan Fitz, and Hillary Caruthers — and their students — is closely tied to or inspired by the work of Nobel winners in chemistry, physics, and economics. A book that is part of Freshman Studies also got Nobel attention.
— — —
16 … Most savvy change in study abroad opportunities
Lawrence students continue to thrive with study abroad opportunities. A change in how financial aid is tied to studying abroad has eased the path for some students, resulting in an uptick in numbers over the past year. Students continue to share how the experiences abroad have enriched their lives and their college experience.
— — —
17 … Newest on-stage effort to embrace inclusivity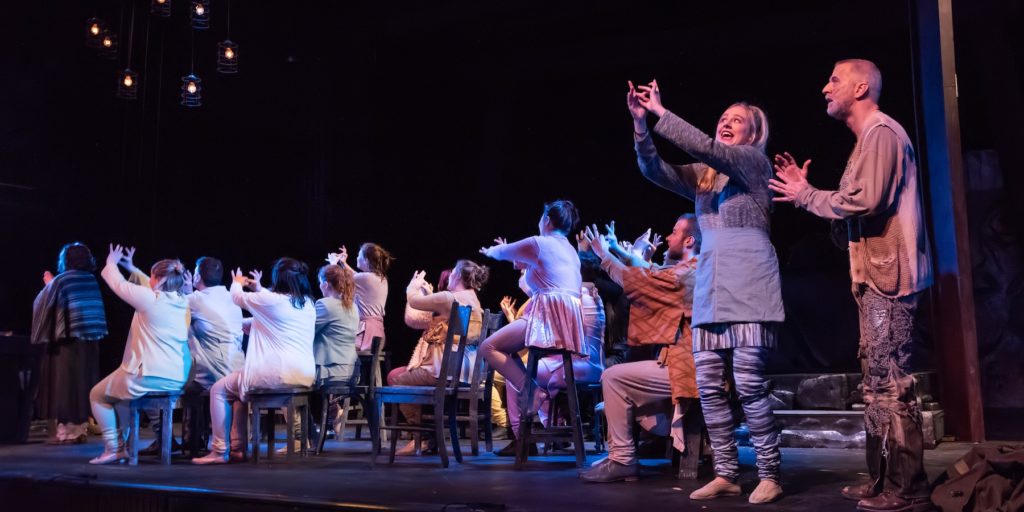 When Lawrence reimagined Leonard Bernstein's Mass in early 2019, it came with a significant twist that drew in a slice of the population that often feels left out. The production by Lawrence's Opera Theatre Ensemble, led by Copeland Woodruff, incorporated a Deaf character played by a professional Deaf actor. The students in the production spent considerable time learning American Sign Language (ASL) and Pidgin Signed English (PSE), used throughout the live performances.
— — —
18 … Rockiest tradition that endures
The Rock has been part of Lawrence since the class of 1895 first hauled the big boulder to campus and carved their signature into it 124 years ago. While the traditions and squabbles that have been part of that history haven't always been embraced by school administrators, that history was finally recognized with signage that went up this summer. With it came this rock-solid history lesson.
— — —
19 … Most buzz-worthy research on campus
Biology professor Israel Del Toro ramped up Lawrence's efforts in bee advocacy, securing a bee-friendly campus designation via the Bee City USA initiative. His research work includes assists from students and outreach to the Fox Cities community.
Bonus: We've connected with a lot of fascinating alumni over the past year. Here are eight who caught our attention.
Lawrence's top 10 most-read stories of 2019
Ed Berthiaume is director of public information at Lawrence University. Email: ed.c.berthiaume@lawrence.edu