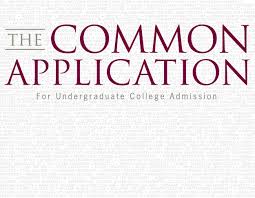 Today is the big day, launch day of the brand-new Common Application for 2014. It's a launch that promises to create a better user experience for students applying to the more than 500 member colleges (including Lawrence) that use it.
Like so many product launches before it—including the infamous live-TV event where Bill Gates experienced the blue screen of death during his own presentation—today's launch of the new Common App has been going less smoothly than I suspect our friends at Common App (or their hundreds of clients and thousands of college applicants) would like.
For example, if you search for "Lawrence" on the home screen, Lawrence University does not return in the results (even though our fellow Lawrences, Sarah and Saint, do).
Keep in mind that this is day one of a new way of applying to colleges using the Common Application.
Day two will be better.
And day seven will be even better than that.
Until then, we will Keep Calm and Avoid Employing Overused Internet Memes.