By Jonathan Hogan
For many (especially the social media inclined), working as a social media specialist—that is, someone who designs content for and represents the company on social media platforms—can seem like a dream job. Yet, just like any professional position, there is a lot more to working as a social media specialist than meets the eye…
Posting
As already mentioned, social media specialists primarily create content and interact with companies' customers/fans; however, most content posted by a social media specialists has been reviewed by multiple supervisors and has been patiently waiting in an automated calendar for months before it is released. Considering that social media specialists often create posts that are viewed by thousands of potential customers, such caution is to be expected. Yet, there is another reason for such a regimented timeframe: most posts are designed with a specific strategy and objective in mind and subsequently analyzed with the help of data analytics software. Just as any marketing department's content, social media content receives considerable time and attention before and after the release of the content to ensure that the individual or team is working as efficiently as possible to meet broader company objectives.
Customer Services and Engaging with Fans
Contrasting with the lack of spontaneity in a social media specialists' content creation process is the second most important element of a social media specialists' job: responding to customers online. Most social media specialists pride themselves on their ability to make real, human connections with individuals engaging with their company. To accomplish this successfully, social media specialists are called to respond to queries or complaints with authenticity and promptness. Many social media specialists find this to be the most exciting part of their job; however, they also add that it comes with the stress of representing an entire brand in a public and unregulated fashion. For many, it takes months to work spontaneously without frequent emails to supervisors to ensure that responses are appropriate for the brand's image.
Daily Schedule
Outside of creating and scheduling content for release and responding to customers, social media specialists engage with a wide variety of activities throughout their workdays. Brian Peters, a social media specialist at Buffer neatly presented his schedule on Buffer's website:
| | | |
| --- | --- | --- |
| Morning | Afternoon | Evening |
| 7-7:30am: Breakfast & coffee | 12-12:30pm: Lunch | 5:30-6:45pm: Gym |
| 7:30-8:30am: Email & voicemail | 12:30-1pm: Emails and voicemails | 6:45-8pm: Dinner with my wife |
| 8:30-9am: Check-in on all social media platforms | 1-1:30pm: Respond and engage with community | 8-9pm: Learn (programming, video making, etc.) |
| 9-9:30am: Measure social results and add to spreadsheets | 1:30-2:00pm: Curate content | 9-10pm: Relax and watch TV |
| 9:30-10am: Respond and engage with community | 2-2:30pm: Read and learn | 10-10:30pm: Read |
| 10-10:30am: Schedule new content to Buffer | 2:30-2:45: Break | 10:30pm: Sleep and repeat! |
| 10:30-10:45am: Break & more coffee (much needed!) | 2:45-3pm: Schedule content to Buffer | |
| 10:45-11am: Read and learn | 3-4:30pm: Content creation (video, graphics) | |
| 11am-12pm: Content creation (podcast, writing) | 4:30-5pm: Emails and voicemails | |
| | 5-5:30pm: Check Buffer queue | |
As is evident in Brian Peter's schedule, working as a social media specialist is a demanding job, which often requires constant availability and the agility to address urgent issues, trending content, and algorithmic changes to social media platforms at the drop of a hat. Because of this intensity, many social media specialists have mentioned having difficulty separating work from down-time, and social media from work.
For those dedicated individuals with a penchant for social media, design, community engagement, and strategizing, social media PR may be a field for you. But be aware, the field is rigorous and often demands much more than a typical 8 eight-hour workday.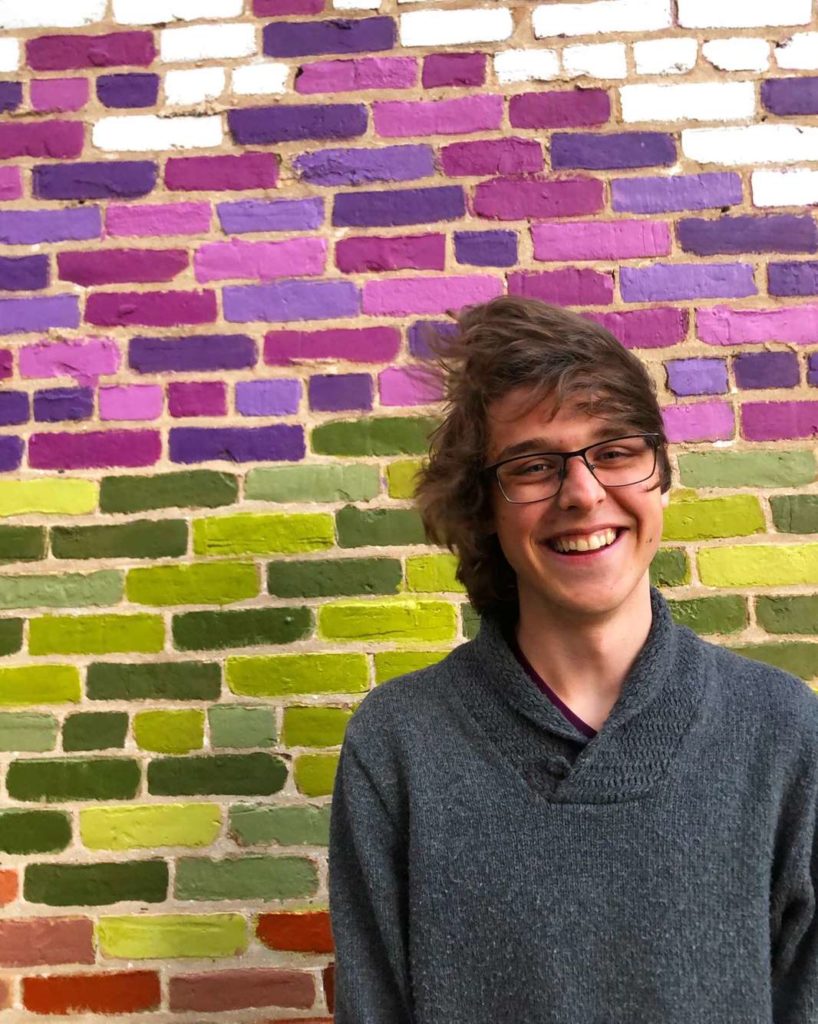 Jonathan is a Second Year German and Government major. He works as a Career Peer Educator to assist students in the CJW and GLI career communities. In addition to professional development, Jonathan is interested in the cultural construction of the modern nation-state, normative constraints on rational behavior, and all things German. You can schedule an appointment with him here to improve your resume, learn more about the CJW and GLI career opportunities, and work on anything else professional development-related.
Works Cited
Booz, Nicole. "What It Is Really Like to Work in Social Media." GenTwenty, 4 Oct. 2015, gentwenty.com/what-it-is-really-like-to-work-in-social-media/.
Doyle, Alison. "Best Social Media Career Options to Consider." The Balance Careers, 17 Sept. 2020, www.thebalancecareers.com/social-media-job-titles-2061507.
Kearl, Mary. Noodle, 17 Oct. 2019, www.noodle.com/articles/the-pros-and-cons-of-becoming-a-social-media-manager.
Morgan, Brittney. "7 Social Media Pros On What They Love (and Hate) About Their Jobs." Business News Daily, 9 Sept. 2015, www.businessnewsdaily.com/8359-social-media-career-pros-cons.html.
Peters, Brian. "A Day in the Life of a Social Media Manager: How to Maximize Your Time on Social Media in 2017." Buffer Library, Buffer Library, 30 June 2020, buffer.com/library/social-media-manager-checklist/.
Samuels, Rachael. "9 Skills Every Social Media Manager Must Have." Sprout Social, 7 May 2020, sproutsocial.com/insights/social-media-skills/.