By Jonathan Hogan
If you are interested in working in government but you're not quite ready to commit to a career, or if you are simply looking for something to do between Lawrence and a career and have a background in government, you might want to consider a government gap year. In the following paragraphs, then, I will outline the most prominent programs and what they broadly entail.
Pathways Recent Graduate Program
The broadest program for government gap years is the Pathways Recent Graduate Program. Most broadly, the Pathways program is designed to "provide students [and recent graduates]… with a wide variety of educational institutions, from high school to graduate level, with opportunities to work in agencies and explore Federal careers while still in school and while getting paid for the work performed" ("Students & Recent Graduates"). The Recent Graduates Program, as the name implies, is generally open to students who have graduated in the last two years. An important caveat, as with many government programs, is U.S. citizenship. Interns must have U.S. citizenship by the end of their one-year program. What sets the Pathways program apart is the fact that it is administered by nearly every federal agency. This means that students with interests as differentiated as agricultural and diplomacy could both find Pathways internships working with the State Department and the USDA respectively. Such a variety of programs, nonetheless, makes it difficult to talk about specifics. Most broadly, recent graduate interns are expected to work full-time for a year, for pay, while learning the ins and outs of their agency. Excitingly, one of the benefits of the program includes the possibility of being offered a full-time position at the end of the internship, thus making Pathways an interesting program even for those more certain about a career path with the federal government. To learn more about Pathways programs, it's best to go to the website of an agency of interest to learn more about their specific practices.
Peace Corps
One of the most prominent gap year programs is the Peace Corps. Broadly, Peace Corps members are deployed to countries around the world where they learn the local language, typically live with a host family, and volunteer their time working on projects ranging from education to community economic development. While experience in the Peace Corps is not an internship with a government agency per se, its challenges of working abroad, fostering cultural and linguistic competencies, and working to support development overlap significantly with many positions in the State Department and USAID. The benefits of the Peace Corps include a stipend of $10,000 upon completion of the 2.5-year program, tuition assistance to a broad list of graduate school programs under Paul D. Coverdell Fellowship, and a higher likelihood of getting a job within the federal government. To learn more, check out the Peace Corps website and get in touch with a local representative.
State Government Gap-Years
State governments generally have fewer gap year opportunities than the federal government for recent grads, that being said, many states do offer some form of an internship. In Wisconsin, there appears to be only one opportunity for recent grads, namely the Department of Transportation Internship Program. This program can see interns working in a wide variety of areas while "networking with other interns, state government employees, and management" ("Division of Personnel Management Student Internships"). State internships are likely to vary greatly, so it is wise to investigate the programs offered in your state when considering gap years.
AmeriCorps
AmeriCorps, much like the Peace Corps, is a service-based experience in which recent grads can gain experience working to help communities in areas ranging from disaster recovery to education. As the name implies, however, this program sees volunteers help communities in America. It is important to note that AmeriCorps workers work through an NGO partnered with AmeriCorps rather than AmeriCorps itself, thus, volunteering doesn't constitute government work. Nonetheless, volunteers, who dedicate between a summer and a year of their time to the program are granted not only a reasonable living stipend and student loan repayment assistance but also professional development resources that can help kickstart careers in non-profit and governmental industries. Additionally, dedicating a year of your life/resume to government-sponsored service certainly helps one stand out to potential government employers. To learn more about AmeriCorps, visit their website!
Works Cited
"Division of Personnel Management Student Internships." Wisconsin.Gov, https://dpm.wi.gov/Pages/Job_Seekers/StudentInternships.aspx. Accessed 18 May 2022.
Home | AmeriCorps. https://americorps.gov/. Accessed 18 May 2022.
"Meet the Moment." Peace Corps, https://www.peacecorps.gov/. Accessed 18 May 2022.
"Students & Recent Graduates." U.S. Office of Personnel Management, https://www.opm.gov/policy-data-oversight/hiring-information/students-recent-graduates/. Accessed 18 May 2022.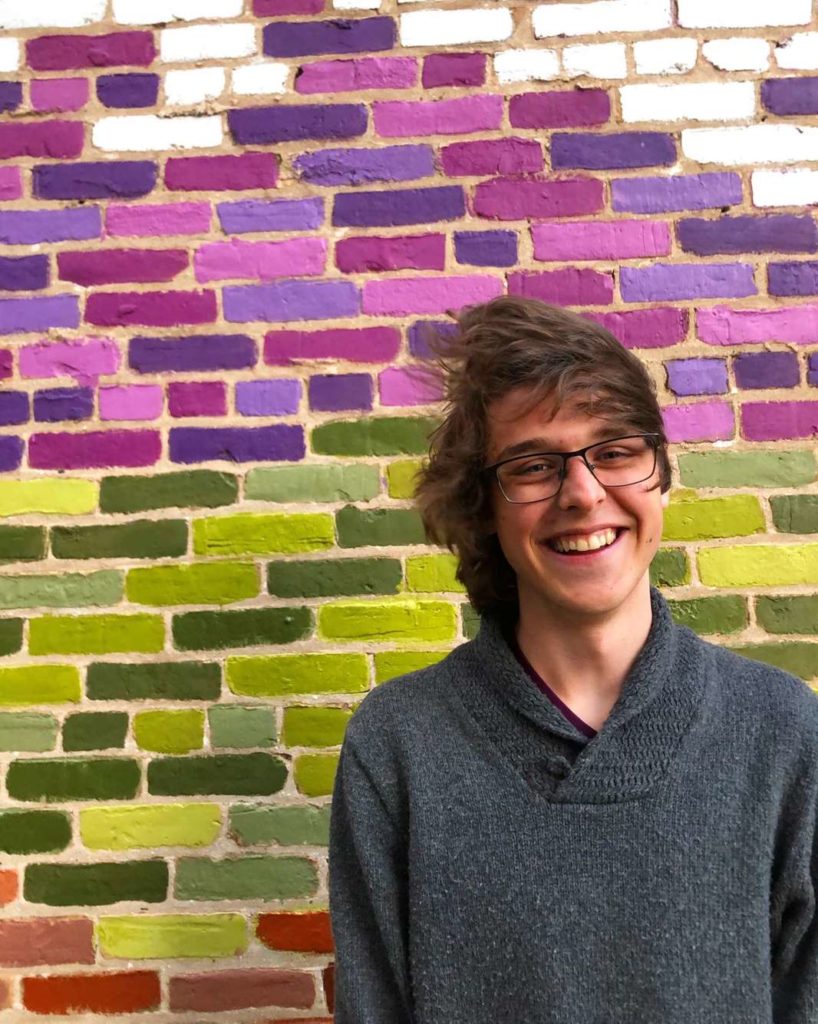 Jonathan is a Third Year German and Government major. He works as a Peer Educator to assist students in the CJW and GLI career communities. In addition to professional development, Jonathan is interested in the cultural construction of the modern nation-state, normative constraints on rational behavior, and all things German. You can schedule an appointment with him here to improve your resume, learn more about the CJW and GLI career opportunities, and work on anything else professional development-related.