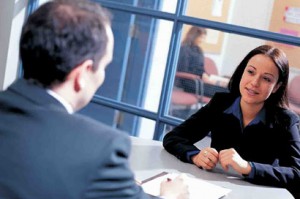 Conducting informational interviews can be a helpful step for students to take when they want to learn more about a career area of interest or to increase their contacts within a field.
How do you arrange an informational interview?
There are lots of places to look for people who are willing to talk with you. Lawrence alumni are very willing to participate in an informational interview. The LU Career Center can connect students with alums through the Alumni database. They can help you search for alums by major, geographic location or employer. You can also ask professors if they have contacts in their discipline or you can try contacting organizations that employ people with similar career interests.
There are basically three ways of making contact with people: telephoning, writing a letter or email, or by referral. Whichever method you choose, make sure to explain the purpose of requesting an interview and remember this is not an opportunity to ask for a job or internship. Rather, it should be considered an opportunity to gather information and to speak to a professional in a field of interest to you for 20 to 30 minutes (but don't be surprised if the interview lasts longer). Continue reading Informational Interviews