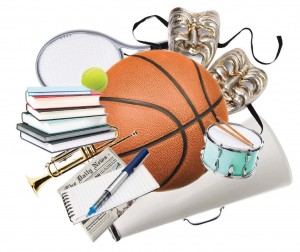 Summer is coming, and students are searching and applying for internships and jobs. This is also the time that many students realize they need a resume! Drafting a resume for the first time can be frustrating if, like a lot of students, you do not have much related job experience. Do not despair! Here is a little known fact: the skills you gain outside of class can often be included on your resume.
When you're thinking about what you have to offer a company, keep in mind what you have done in your extracurricular activities. Here are some skills that you may not have realized you have or didn't think were worth mentioning:
Leadership:
One quality that employers are always looking for is leadership potential.
Clubs and organizations on campus are wonderful opportunities to gain leadership experience before you graduate.
If you have held an officer or manager position in student government, Greek life, sports teams, or any organization on campus, you have experience leading a group of your peers.
You can offer them not just leadership potential but leadership experience.
Teamwork:
Being a part of a sports team or other student group requires that you learn to work with the people around you.
Whether you are planning a fundraising event, strategizing for the game next Friday, or designing the set for a performance, you have to be able to communicate effectively and know when to compromise.
Being able to successfully work as part of a team is invaluable in the work place.