As Lawrence University's successful More Light! campaign draws to a close, one of its latest initiatives is coming to life in Northeast Wisconsin.
*****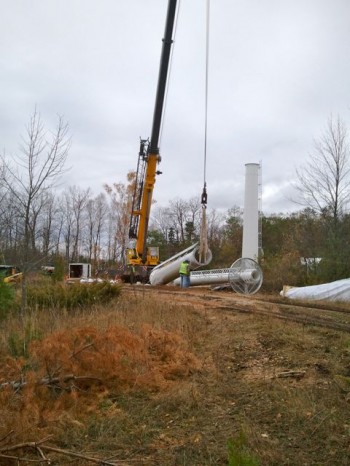 With its vast assortment of cedars, pines, firs and spruce, Lawrence University's 425-acre northern campus at Björklunden in Door County has never had a problem being green.
In a few days it will be even greener, thanks to college's first venture into wind energy. A 120-foot tall, 50-kilowatt turbine is being assembled and erected on the estate just south of Baileys Harbor and will be generating electricity by mid-November.
In the next 20 years, the turbine project is expected to convert Door peninsula breezes into enough electricity to cover a third of the electrical needs of the 37,000-square-foot lodge that is home to Björklunden's summer adult seminar series and student immersion weekends during the academic year. The nearly $370,000 project was funded by private donations and grants from Focus on Energy and Wisconsin Public Service.
"This project is a powerful symbol of our long-term commitment to environmental sustainability, and it will have a substantial impact on our energy use and carbon emissions," said Jason Brozek, assistant professor of government and current chair of Lawrence's Green Roots initiative.
The wind turbine at Björklunden is only the latest Lawrence effort to harness alternative energy sources. In August, the college installed its second solar panel, a 20-kilowatt array on the roof of Hiett Hall. Utility company and Focus on Energy grants, along with a manufacturer's rebate, reduced the panel's cost by more than $65,000 and reducing the college's investment payback to six years on a panel with an estimated life span of more than 30 years.
The Hiett Hall panel complements Lawrence's first solar panel, a 2.92-kilowatt unit on the roof of Youngchild Hall. Installed appropriately on Earth Day, 2010, that panel already has generated more than 4,700 kilowatt hours of electricity while reducing the college's carbon dioxide production by nearly five tons.
Since launching its Green Roots initiative in 2008, Lawrence has twice been named to the Princeton Review's list of America's greenest colleges and was ranked 44th nationally on the 2011 Sierra Club's cool school rankings of the country's top green colleges.
Among Lawrence's sustainability efforts: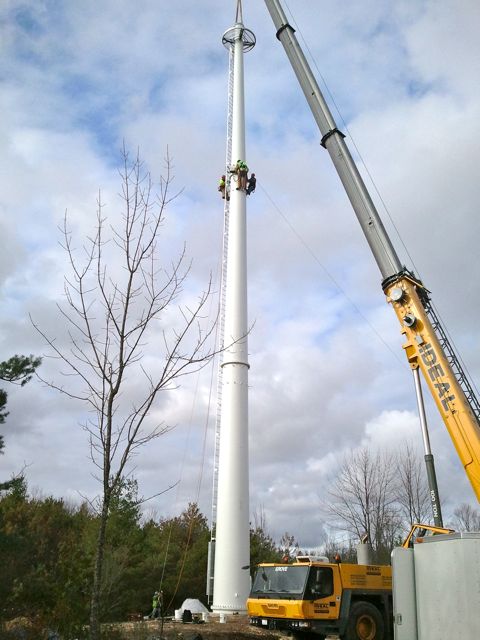 A five percent reduction in greenhouse gas emissions in the past year — and a 41 percent reduction since 2002 — through energy efficiency changes.
100 percent use of recycled paper on campus for photocopying and letterhead.
15 percent commitment of campus food is sourced and produced locally (within 100 miles)
The diversion of 30 tons of kitchen waste to the student-run sustainable garden on campus for composting.
A total of 12,000 pounds of electronic waste collected and recycled in the campus' first "e-sweep" last May.
First-place in the 2011 Upper Midwest Association for Campus Sustainability's Campus Energy Challenge with an overall energy reduction of 12.86 percent.
10th place in the 2011 Recyclemania national recycling competition (per capita category) with an average of 39.15 pounds per person.
"From students and faculty to staff, administration and alumni, we've pulled together as a community to make environmental sustainability a priority across the entire campus," said Brozek.