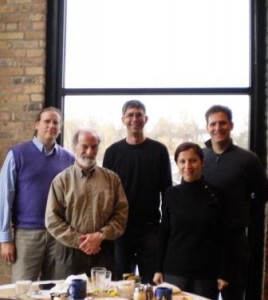 We will hold the Economics TeaBAs this term on Mondays at 4:30 p.m. in Briggs 217.
The EconTBA is a great opportunity for you to take a break from your studies to come and chat with your favorite economics professors and students. Last year we had a vibrant guest list, ranging from professors in other departments to visiting speakers to emeritus faculty. And even if you don't like us, there are always the "free" tea and cookies for you to enjoy.
This was formerly called "Economics Tea," but we decided it was too risky to lock in to one beverage, given potential for changes in prices and income. Hence, Economics TeaBA.
See you Mondays.