Lawrence alum Elijah Brewer will address the above question in the next Economics Colloquium.  It will take place next Monday, October 8th, in Steitz Hall 102 at 4:30.  We encourage all to attend.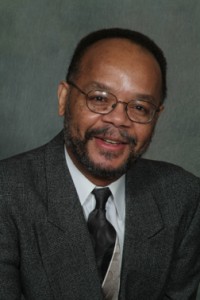 Brewer characterizes what he will argue as follows:
The causes of the financial crisis of 2007-09 are many and varied. Indeed, the crisis may be viewed as the product of a perfect storm. This address will discuss many of the popular causes of the U.S. crisis and enumerate their more important sins. It then presents the traditional way we like to think about commercial banks, and how that had changed leading up to the financial crisis. Indicators of stress in the financial system, and commercial banks in particular, are presented. What you will see is that many of these indicators were flashing red well before regulators got their hands around the problem. I will argue that it was not the lack of regulation, but a lack of will by regulators to enforce the rules that were already on the books.  Thus, the government's and Congress's desire to regulate Wall Street is mis-placed. The banking industry does not need more regulation for the regulators to ignore when it's convenient for them to do so, but we need a greater will by regulators to enforce the regulations that they do have. I will conclude by offering an assessment of the Dodd-Frank Act.