The last Economics Colloquium of the year, at 4:30 on Wednesday, May 27th, Steitz 102:
Data Science for Humans
Shilad W. Sen Macalester College,Associate Professor, Mathematics and Computer Science
Data scientists mine massive datasets to help software understand our t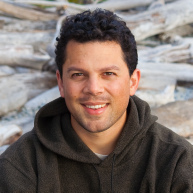 astes, needs, and routines. Want to become a data scientist? Many new data science degrees incorporate coursework in statistics and computation. However, most programs focus shallowly on data, without deeply connecting to existing domain knowledge in the fields in the social science, humanities, marketing, etc. 
This talk will show through case studies why data scientists should heed existing knowledge about human behavior. We will measure gender bias in Wikipedia, see why natural language processing stinks for psychologists, see "how local" Wikipedia information is, and discuss how the one million dollar Netflix recommender algorithms challenge hurt the field of recommender systems.
This talk assumes no prior background in data science.