Lawrence University will host an artist, a poet, two photographers and an alumna author in conjunction with the 8th annual Fox Cities Book Festival April 20-26. All events are free and open to the public.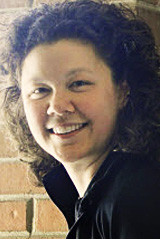 Crystal Chan, a 2002 Lawrence graduate, is one of this year's festival's featured authors. On the heels of her critically acclaimed 2014 debut novel "Bird," Chan presents "Beyond Being 'Unique': a Mixed-Race Author in a Monoracial World" Thursday, April 23 at 6 p.m. in the Appleton Public Library.
Lawrence, one of the sponsors of the book festival, will host a meet-and-greet with Chan Friday, April 24 from noon to 1:30 p.m. in the Milwaukee-Downer room of the Seeley G. Mudd Library.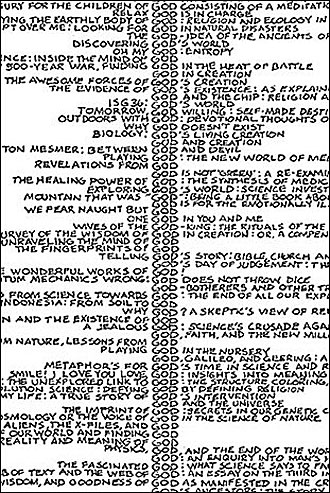 Beth Zinsli, director and curator of Lawrence's Wriston Art Center Galleries, will lead a tour of Martin Brief's art exhibition "Amazon God," Wednesday, April 22 at 1 p.m. in the Wriston Art Center. The exhibit explores the difficulty of describing God using language. Brief, known for his focus on language, almost to the point of obsessiveness, creates artworks that dig deep into the meaning of words until he has reached the very limits of expression.
Brief was the recipient of a 2013 Howard Fellowship and a 2014 MacDowell Colony Fellowship. The "Amazon God" exhibition runs until May 3.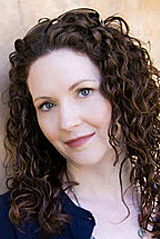 Madison-based poet Cynthia Marie Hoffman reads selections from her 2014 book "Paper Doll Fetus," Thursday, April 23 at 4:30 p.m. in the Wriston Art Center. The work, which explores pregnancy and childbirth, was praised by the Library Journal as "sometimes dark, sometimes tender, always surprisingly imaginative."
Hoffman also is the author of "Sightseer," which won the Lexi Rudnitsky First Book Prize in Poetry, and the chapbook "Her Human Costume."
Photographers Travis Dewitz and Kevin Miyazaki discuss their recent projects in a talk on art photography Friday, April 24 at 5 p.m. in the Warch Campus Center Cinema.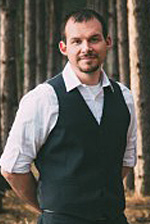 Dewitz's book "Blaze Orange: Whitetail Deer Hunting in Wisconsin" explores Wisconsin heritage through the sport of deer hunting. Jeff Davis, editor of Whitetails Unlimited Magazine, says Dewitz "presents the deer hunt in a way that is unvarnished and yet poetic, graceful and subtle." Describing his work as "conceptual, emotive and expressive," Dewitz has provided photography for publications ranging from National Geographic and Trains Magazine to Vogue Italia and Child Model Magazine.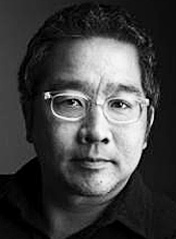 Miyazaki's 2014 book, "Perimeter: a Contemporary Portrait of Lake Michigan," reflects on the importance of freshwater in the communities surrounding it. The work came from Miyazaki's 1,800-mile drive around Lake Michigan. It was commissioned by Marquette University's Haggerty Museum of Art.
His photography has appeared in Martha Stewart Living, Midwest Living and The New York Times Magazine, among others.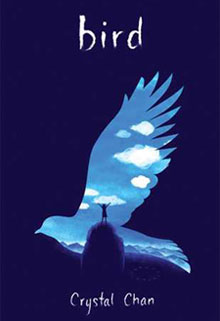 Chan's "Bird" tells the story of 12-year-old Jewel and her family's struggle with loss, secrets, silence and racial identity. Chan drew on her own experience growing up mixed-race in Wisconsin, which she describes as both rich and daunting. "Bird" has been published in nine countries and was recently announced as a finalist in the Society of Midland Authors' 2014 best books by Midwest authors, children's fiction competition.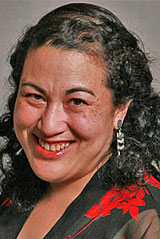 Monica Rico, associate professor of history at Lawrence, presents "British Aristocrats & the American Frontier" Monday, April 20 at 7 p.m. at Menasha's Elisha D. Smith Public Library as part of the book festival.
Rico is the author of 2013's "Nature's Noblemen: Transatlantic Masculinities and the Nineteenth-century American West," which examines how the 19th century American West was mythologized as the place for men to assert their masculinity. Rico explores how this mythology played out in a transatlantic context.
Also as part of the book festival, the Lawrence University Students Poets Invitational will be held Monday, April 20 at 7 p.m. at the Copper Rock Coffee Company. As part of the Wisconsin Fellowship Poets Series, the event will conclude with an open mic and the public is invited to participate.
About Lawrence University
Founded in 1847, Lawrence University uniquely integrates a college of liberal arts and sciences with a nationally recognized conservatory of music, both devoted exclusively to undergraduate education. It was selected for inclusion in the Fiske Guide to Colleges 2015 and the book "Colleges That Change Lives: 40 Schools That Will Change the Way You Think About College." Engaged learning, the development of multiple interests and community outreach are central to the Lawrence experience. Lawrence draws its 1,500 students from nearly every state and more than 50 countries.