We may not know for several years, but there is a chance the next Alejandro González Iñárritu or Kathryn Bigelow will be on the Lawrence University campus the first weekend in April.

The work of aspiring filmmakers from nine members of the Associated Colleges of the Midwest will be showcased Saturday, April 2 in the first ACM Film Conference and Festival.  Selected from more than 150 submissions, nearly 70 of the best films will be screened in the Warch Campus Center cinema and the Wriston Art Center auditorium throughout the day beginning at 9 a.m.  All festival events are free and open to the public.
Kicking off the festival Friday at 7 p.m. in the Warch Campus Center will be a discussion led by a panel of distinguished film and media studies scholars, artists and industry professionals serving as guest judges for the festival: Alan Berger, Phyllis Berger and Garrett Brown. Award-winning filmmaker Louis Massiah joins the jury on Saturday.
On Saturday, Brown (noon,), Massiah (2 p.m.) and Alan Berger (4 p.m.) will each conduction a special presentation in Room 221 of the Wriston Art Center.




In addition to the film screenings, the festival also will showcase student research as student scholars present papers on Saturday on topics from a variety of theoretical, cultural and historical approaches to film studies and visual culture.
A live reading of the winning film script selected from among several submissions for review as part of the festival will be conducted Sunday, April 3 at 9 a.m. in the Cloak Theatre of the Music-Drama Center. An awards ceremony, recognizing student efforts for "Best of the Midwest," social impact, production value and original concept, as well as an "Audience Choice" award, wraps up the festival Sunday (4/3) at noon in the Warch Campus Center cinema.
The films to be shown span genres ranging from documentaries and short narratives to animation and experimental, as well as music videos and public service announcements.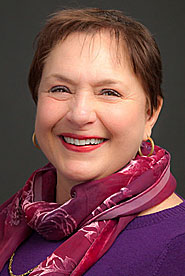 The festival is the brainchild of Lawrence artist-in-residence Catherine Tatge, an award-winning documentary filmmaker, who, for the past five years, has served as a consultant to the college's budding film studies program.
"When I first started at Lawrence, I traveled to the best small liberal arts schools in the country, especially many in the Midwest and on the East Coast, to learn as much as I could about their film production programs," said Tatge, a 1972 Lawrence graduate. "In the process, I learned about the Ivy Film Festival held at Brown University and I thought, 'why doesn't Lawrence host a festival for the ACM schools?' It took some time to make it happen, but now that we have a beautiful state of the art film studies facility and talented new film studies faculty, we were able to organize a festival."
While Tatge planted the seed, much of the festival's cultivation has been done by Amy Ongiri, Jill Beck Director of Film Studies and associate professor of film studies, who was instrumental in securing a grant of more than $38,000 from the ACM office to help support the festival, Anne Haydock, visiting assistant professor of film studies and 2015 Lawrence graduate Alex Babbitt.
"Thanks to the invaluable help of Amy, Anne and Alex, what was just an idea has been transformed into an exciting reality," said Tatge.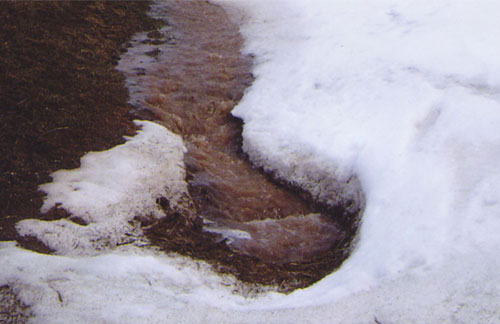 Lawrence senior Zach Ben-Amots, who had two films — "Drowned" and "Poem" — accepted for screening at the festival, says he's "ecstatic" Tatge's vision of a film festival has come to fruition.
"This is an exciting moment for us as students, but it's also a great moment for the film departments at each of the participating schools," said Ben-Amots, whose documentary film, "Forgotten History," about the experiences of African-American students at Lawrence, was shown at the Appleton Public Library last summer.  "I think audience members will be really impressed with the quality of the student work at the festival."
As with many first-time ventures, like the Civic Life Project Tatge brought to Lawrence in 2013, she wasn't quite sure what to expect when the call went out months ago for students to submit their work. She and her film studies faculty colleagues were more than pleasantly surprised by the response.
"We were shocked by the number of submissions we received and the quality of the films. It was fantastic," said Tatge, whose own documentary films include "Joseph Campbell and the Power of Myth" as well as portraits of Martha Graham, John Muir and Tennessee Williams. "It was beyond our expectations and truly energized everyone associated with the festival."
Tatge sees the festival as both an ideal platform for student expression and for the community to connect with issues young people find important.
"These students are our future and through their films, we can learn a lot about their concerns, interest and what the next generation is giving their time to," said Tatge. "This is an opportunity to hear their creative voices."
Ben-Amots' two films will be among 18 films by Lawrence students that will be screened. "Drowned," a short experimental video shot on Super-8 film stock made in collaboration with Aj Williams, explores the experience of drowning in an abstract sense, focusing on the muted colors and sounds of Wisconsin winters.  His second film, "Poem," is a documentary that explores his complicated relationship with the piano.
"These students are our future and through their films, we can learn a lot about their concerns, interest and what the next generation is giving their time to. This is an opportunity to hear their creative voices."


   — Catherine Tatge '72
"Film is an incredible medium for storytelling and artistic expression," said Ben-Amots. "This festival should motivate all of the participating colleges to continue investing in film."
Other accepted films scheduled for screening examine topics ranging from life in Mexico and rodeo riding to censorship of the arts in Burma and stereotypes of Latino women.
Besides Lawrence, other schools with films that will be screened include Carleton College (2) Coe College (1), Colorado College (37), Cornell College (1), Grinnell College (3), Luther College (3), Macalester College (2) and St. Olaf College (1).
About Lawrence University
Founded in 1847, Lawrence University uniquely integrates a college of liberal arts and sciences with a nationally recognized conservatory of music, both devoted exclusively to undergraduate education. It was selected for inclusion in the book "Colleges That Change Lives: 40 Schools That Will Change the Way You Think About College" and Fiske's Guide to Colleges 2016. Engaged learning, the development of multiple interests and community outreach are central to the Lawrence experience. Lawrence draws its 1,500 students from nearly every state and more than 50 countries.