Lawrence University's Center for Academic Success, a reorganized effort to help students realize their full potential will be led by an alumna with more than 20 years of experience working with undergraduates, especially those from non-traditional student populations.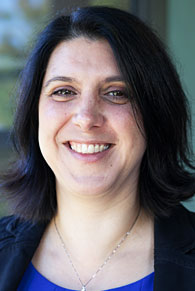 Lawrence Provost and Dean of the Faculty David Burrows has named Monita Mohammadian Gray as the college's dean of student academic success. She begins her new duties Sept. 1.
It will be a homecoming on two fronts for Gray, who graduated from Lawrence in 1992 and later spent nine years (1996-2005) working in the Lawrence admissions office.
As dean, Gray will serve as a liaison between the Center for Academic Success and students, faculty, staff and other various offices that focus on student success during college as well as after graduation, including career and counseling services, residence life, multicultural affairs and academic advising.
The Center for Academic Success was created earlier this year by merging the Office of Student Academic Support with the Center for Teaching and Learning. The Center uses a "success" approach that regards each student as having the ability to take complete advantage of the Lawrence educational experience. It is based on the idea that many success characteristics are related and become integrated as each person develops as an individual with intellectual, creative and emotional abilities.
"I am extremely excited that Monita Mohammadian Gray is coming to Lawrence as our first dean of academic success," said Burrows. "Her enthusiasm, background and commitment to student success will enrich our efforts to help all students get the full benefit of their Lawrence experience. Her focus on success as the driving force behind student support services will serve us all well."
"Monita knows us inside and out, understands what it means to succeed as a Lawrentian…Throughout the years, she has led the charge on multiple initiatives targeting student retention and she has worked tirelessly to enhance the academic performance and college experience of key populations."
— Rosa Tapia, search committee member

Gray said it was Lawrence's philosophy toward student success that attracted her to the position.
"Lawrence is taking a more holistic approach to thinking about how students are performing in the classroom, how students are experiencing the university, how they are able to take advantage of opportunities," said Gray, a native of Oshkosh. "The foundation of the position and the institutional support behind this work is what I found attractive."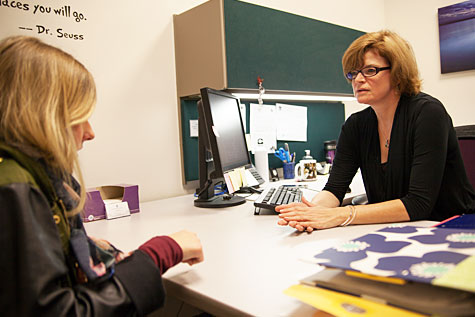 "I think there is tremendous opportunity to collaborate with faculty, student affairs, athletics, diversity and inclusion, admissions, and all of the other units on campus to learn how we can support students and remove barriers to their success," she added. "I see this position as a shift from a model where we tried to solve the problem of only those students who need the most help to one of helping all students, even high-achieving students, reach their maximum potential."
Since 2005, Gray has held a variety of student-focused positions at Hamline University in St. Paul, Minn. For the past two years, she has served as Hamline's assistant dean of students, providing strategic leadership of programs and processes related to the experience and success of transfer students, students with disabilities, veterans and first-generation students. She also spent six years directing Hamline's Center for Student Success & Transition, working with students in difficult academic, social, emotional or personal situations to ensure their success.
Alan Sickbert, dean of students at Hamline, called Gray "a kind, bright, passionate and innovative leader who puts students first in her work."
"She has been an innovator for better serving students who are often overlooked within the campus community, including first generation students, transfer students, veterans and commuter students," said Sickbert. "She leads by example and she creates community and teams as part of her style of supervision and student development efforts. She will be greatly missed at Hamline, but we are happy that she is returning home to her alma mater to continue her career."
Scott Corry, associate professor of mathematics who served on the search committee, cited Gray's "wealth of experience in many areas crucial to academic success."
"She is perfectly suited to help us transition toward a more holistic approach to student success," said Corry. "Monita's previous experience as both a student and staff member at Lawrence give her special insight into Lawrence's culture, although she fully recognizes that Lawrence has changed over the years."
In her new role, Gray will focus on all things that impact students and help them maximize their academic success.
"Students face many challenges that impact their ability to focus on fully engaging their college experiences," said Gray. "They may have mental or physical health concerns, financial stress, family issues, or feelings of being overwhelmed by the academic expectations of their courses. I want to build on the strong programs, services and support that already exist to help students reach their full potential."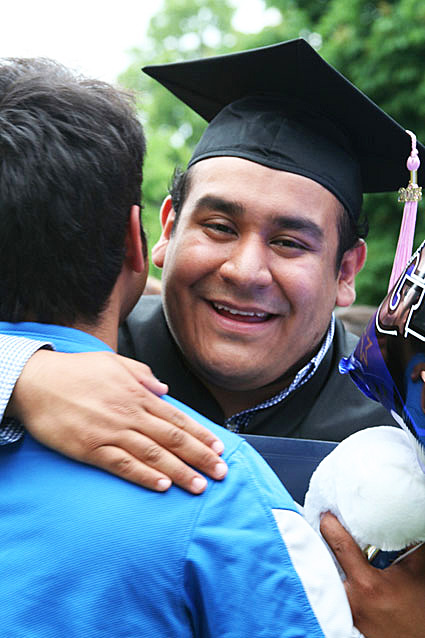 Because of her past affiliations with Lawrence, Rosa Tapia, associate professor of Spanish and a member of the search committee, said Gray "will hit the ground running."
"Monita knows us inside and out, understands what it means to succeed as a Lawrentian and already has strong connections and allies in our community," said Tapia. "Throughout the years, she has led the charge on multiple initiatives targeting student retention and she has worked tirelessly to enhance the academic performance and college experience of key populations. I am thrilled to have Monita as a colleague and can not wait to start working together to strengthen Lawrence and our commitment to an engaged, transformational college experience for all students."
Since 2011, Gray has served on Lawrence's alumni board of directors, including the past two years as a member of the board's executive committee.
After earning a bachelor's degree in psychology from Lawrence, Gray earned both a master's degree in educational policy and administration with an emphasis in higher education and a Ph.D. in organizational leadership and policy development from the University of Minnesota.
Gray and her husband, Jim, are the parents of two boys, Robert, 6, and Wyatt, 4.
About Lawrence University
Founded in 1847, Lawrence University uniquely integrates a college of liberal arts and sciences with a nationally recognized conservatory of music, both devoted exclusively to undergraduate education. It was selected for inclusion in the book "Colleges That Change Lives: 40 Schools That Will Change the Way You Think About College."  Engaged learning, the development of multiple interests and community outreach are central to the Lawrence experience. Lawrence draws its 1,500 students from nearly every state and more than 50 countries.