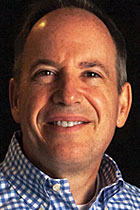 President Mark Burstein delivered his fourth matriculation convocation Thursday, Sept. 15, officially opening Lawrence University's 168th academic year and the college's annual convocation series.
The address, "Together, Against the Current," was given at 11:10 a.m. in the Lawrence Memorial Chapel.
Burstein spent nine years as executive vice president at Princeton University and 10 years at Columbia University as a vice president working in human resources, student services and facilities management before being named Lawrence 16th president in December 2012.
Joining him on Lawrence's 2016-17 convocation series will be: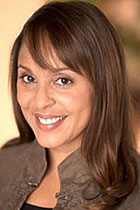 • Nov. 1 Pulitzer Prize-winning poet Natasha Trethewey presents "The Muse of History: On Poetry and Social Justice." The Robert W. Woodruff Professor of English and Creative Writing at Emory University, Trethewey was awarded the Pulitzer Prize in poetry in 2007 for her third book, "Native Guard," one of the works on the 2016-17 Freshman Studies reading list. Other works include 2012's "Thrall," a poetry collection that examines representations of mixed-race families, and 2010's creative non-fiction "Beyond Katrina: A Meditation on the Mississippi Gulf Coast."
Trethewey has been recognized with numerous awards, including being named U.S. Poet Laureate in 2012, induction in the Georgia Writers Hall of Fame and Mississippi's Governor's Award for Excellence in the Arts.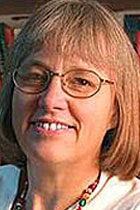 • Jan. 6, 2017 Cellist Janet Anthony, the George and Marjorie Olsen Chandler Professor of Music at Lawrence, presents "Adventures in Music Making: 20 years of Cross-cultural Exchange in Haiti" in a rare evening convocation. A member of the Lawrence faculty since 1984, Anthony will provide a global perspective on music education in a celebration of her 20 years as a performer, teacher and mentor working with musicians and educators in Haiti.
In the wake of the devastating 2010 earthquake that rocked the island nation, Anthony helped organized a benefit concert and collected needed supplies for the survivors, including gently used instruments. Since the quake, she has performed in four memorial concerts in Haiti.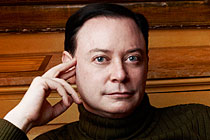 • Feb. 2, 2017 Andrew Solomon, award-winning author, is a frequent lecturer/media commentator on politics, the arts, mental health issues and LGBT rights. His 2012 book, "Far From the Tree: Parents, Children and the Search for Identity," earned Solomon nearly a dozen literary awards, including a National Book Critics Circle Award for Nonfiction. His 2001 book, "The Noonday Demon: An Atlas of Depression," also won the National Book Critics Circle Award for Nonfiction and was a finalist for the Pulitzer Prize. He is a professor of clinical psychology at Columbia University Medical Center as well as a lecturer in psychiatry at Weill-Cornell Medical College. He was elected President of PEN American Center in March 2015.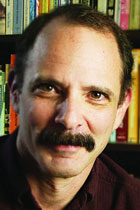 • May 23, 2017 Paul Cohen, Patricia Hamar Boldt Professor of Liberal Studies and professor of history at Lawrence, presents "Presidential Manhood: Masculinity and American Politics in the age of Mass Media" for the college's eighth annual Faculty Convocation. Cohen's scholarship interests include masculinity and film in postwar Hollywood, history and film, intellectual history and modern France. Since joining the faculty in 1985, Cohen has been recognized with Lawrence's Freshman Studies Teaching Award in 1999 and the University Award for Excellence in Teaching in 2008. He is the author of the book "Freedom's Moment: An Essay on the French Idea of Liberty from Rousseau to Foucault."
About Lawrence University
Founded in 1847, Lawrence University uniquely integrates a college of liberal arts and sciences with a nationally recognized conservatory of music, both devoted exclusively to undergraduate education. It was selected for inclusion in the book "Colleges That Change Lives: 40 Schools That Will Change the Way You Think About College."  Engaged learning, the development of multiple interests and community outreach are central to the Lawrence experience. Lawrence draws its 1,500 students from nearly every state and more than 50 countries.