One man's struggles with temptation, friendship and disapproval are explored in the Lawrence University Theatre Arts department's production of the musical
"A Man of No Importance."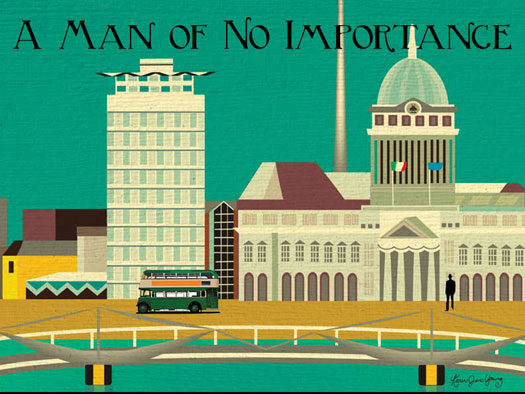 Four performances will be staged in Stansbury Theatre Oct. 27-29 with an 8 p.m. show each night and an additional 3 p.m. matinee on Saturday, Oct. 29. Tickets, at $15 for adults, $8 for students/seniors, are available through the Lawrence Box Office, 920-832-6749.
Winner of the 2003 Outer Critics Circle Award for best musical, "A Man of No Importance" is based on the 2002 book of the same name by Terrence McNally, with music by Stephen Flaherty and lyrics by Lynne Ahrens, the songwriting team behind the musicals "Ragtime," "My Favorite Year," and "Seussical," among others.
Music Theatre International hailed "A Man of No Importance" as "a rare gem in the canon of musical theater, one which combines the depth and drama of a play with the lyricism and comedy of a musical. A tender and beautifully woven tale of love, friendship and coming to terms with who we are."
Set in Dublin, Ireland in 1964, the story centers around gay bus driver Alfie Byrne, who saves his deepest secrets for his imagined confidante: playwright Oscar Wilde. Alfie's efforts to stage an amateur production of Wilde's "Salome" in the local church hall force him to confront forces of bigotry and shame over a love "that dare not speak its name." His life is changed, though, by the redemptive power of the theater.
Sprinkled with gentle humor, the musical explores serious themes, including how can a gay character navigate a traditional culture, while trying to contribute to the cultural dialogue of community and can the exploration of art teach us to break free of our prejudices?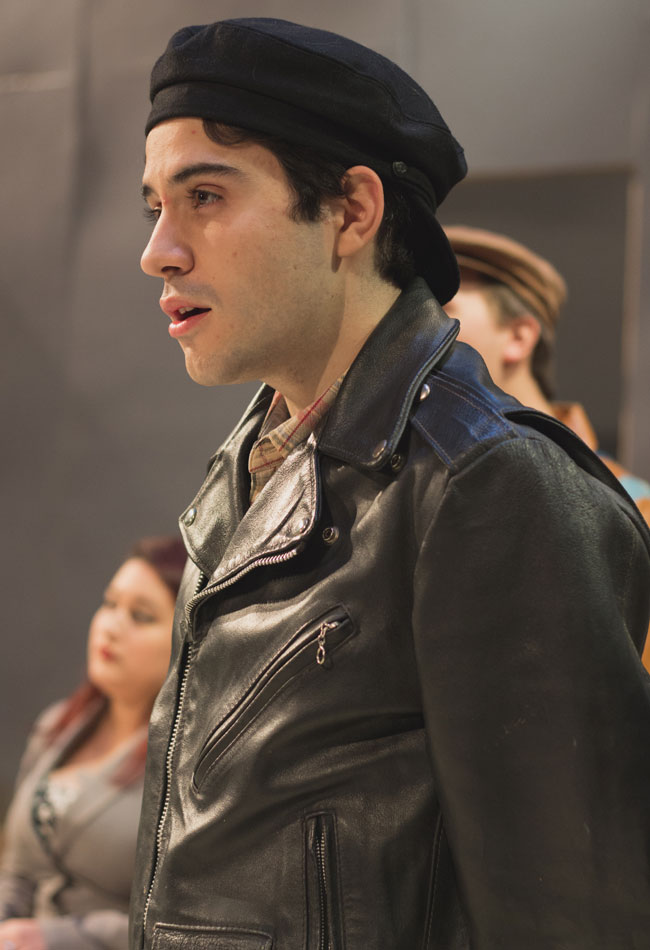 "The takeaway message may be that while we can't change everyone's mind, perhaps by working together in common cause, especially the collaborative act of making theatre art, we can make progress toward warming our hearts to those around us," said Timothy X. Troy, J. Thomas and Julie Esch Hurvis Professor of Theatre and Drama and professor of theatre arts, who is directing the production.
Like Flaherty's and Ahrens' other musicals, "A Man of No Importance" features nuanced charters and a rich musical score.
"They created new songs in the manner of traditional Irish music," said Troy, "somehow making you feel that you already know a song, even when you listen for the first time."
Troy, who spent 2005 as a visiting professor at Dublin's Trinity College, is enjoying the chance to revisit Ireland's capital.
"It's been a real joy to explore the various accents, place names and cultural vocabulary of Dublin with our cast," said Troy. "Having spent time there, I'm very familiar with the physical and human landscape of Dublin itself. Since the play takes place in 1964, we get to explore the similarities and differences in from our time and the time in the play."
Senior Matt Kierzek, who portrays Alfie Byrne, describes the musical's central character "as a man who loves poetry and theatre and is motivated by his friends and through creating art. Through his story, we learn that family and friendship help us realize that it is important to 'love who you love.'
"The music is simple, yet beautiful with bits of comedy thrown in throughout the production," Kierzek added. "I think the story will captivate many."
About Lawrence University
Founded in 1847, Lawrence University uniquely integrates a college of liberal arts and sciences with a nationally recognized conservatory of music, both devoted exclusively to undergraduate education. It was selected for inclusion in the book "Colleges That Change Lives: 40 Schools That Will Change the Way You Think About College."  Engaged learning, the development of multiple interests and community outreach are central to the Lawrence experience. Lawrence draws its 1,500 students from nearly every state and more than 50 countries.