Foreign film fans are in for a treat. Lawrence University's 6th annual Latin American and Spanish Film Festival April 26-29 features eight films from seven countries in four days.
Each film, shown in Spanish with English subtitles in the Warch Campus Center cinema, is free and open to the public. All the films are rated R, for mature audiences only.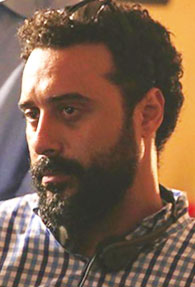 In addition to screening some of the best international films from the 2015-2016 season, including several regional premieres, the festival features a visit by award-winning Puerto Rican director Arí Maniel Cruz.
"Since launching the Latin American and Spanish Film Festival in 2011, it has gotten better and more popular every year," said Rosa Tapia, associate professor of Spanish and one of the festival's organizers. "We're thrilled to be able to bring these terrific films to the Fox Cities and expose movie lovers to some of the best cinema outside of the United States."
Cecilia Herrera, instructor of Spanish at Lawrence, says the festival offers a perfect opportunity to see world through the eyes of other cultures.
"While the directors and actors in these films may not be well-known here, they are among the world's most talented people in the business. It's an honor to showcase their work and perspective on universal issues," said Herrera, co-organizer of the festival. "We're especially excited to have director Ari Maniel Cruz join us this year to share insights on his approach to film-making."
Cruz will participate in an audience question-and-answer on Friday, April 28 following a screening of his 2016 film "Before the Rooster Crows," which won the Yellow Robin Award at the Curaçao International Film Festival Rotterdam, which supports the careers of talented beginning filmmakers from the Caribbean region.
His 2011 film, "Under my Nails," opened the San Juan International Film Festival in Puerto Rico, winning the Special Jury Award and the Best Actress Award. It went on to be shown at film festivals in Chicago, Los Angeles, San Francisco, Marseille, France, Brussels and Geneva, among others. It received the Best U.S. Picture Award at the HBO New York International Latino Film Festival.
The festival also features a pair of free receptions at 7 p.m.: an opening reception Wednesday, April 26 and a closing reception Saturday, April 29. Both will be held in the Mead-Witter Room of the Warch Campus Center.
This year's festival schedule:
Wednesday, April 26, 5 p.m. "The Bride" (Spain, 2015, 96 min.)
Two lovers carried away by their passion, defy all moral and social rules while challenging their own judgment in this drama about a love triangle between two men and a woman. When the bride runs off with her escape on her wedding day, their decision leads to devastating consequences.
It received Goya Awards — Spain's version of the Academy Awards — for supporting actress and cinematography and six Premios Feroz awards, Spain's equivalent of the Golden Globes, including best drama, best director and best actress.
Wednesday, April 26, 8:30 p.m. "The Clan" (Argentina, 2015, 108 min.)
The "disappearances" that marked the regime of President Jorge Rafael Videla in Argentina continued after the dictator's fall in 1981, but the motive changed from politics to money. Crime family member Arquimedes Puccio kidnaps wealthy men and women, holding them for ransom in his home. He exercises domineering control over his family and, for a time, the tacit protection of police to pull it off.
It won the 2016 Goya Award for best Spanish language foreign film.
Thursday, April 27, 5 p.m. "Alias Maria" (Colombia, 2015, 92 min.)
Maria, a 13-year-old guerrilla soldier, must take the commander's newborn baby to safety in a neighboring town while hiding the fact she is pregnant. Having a child is forbidden in the guerrilla, but when her secret is revealed, she flees to avoid being forced to abort and finds the strength to seek a new life.
Thursday, April 27, 8:30 p.m. "The Companion" (Cuba, 2015, min.)
Set in 1988 Cuba during the AIDS epidemic, a government established sanatorium houses all HIV patients under military watch. Each patient is assigned a "companion," who monitors the patient's activities. A friendship develops between a former Olympic boxing champion and a soldier infected by an African prostitute while on an international mission. First-time director Lorenzo Vigas won the Venice Film Festival's Golden Lion Prize for Best Picture.
Friday, April 28, 5 p.m. "Before the Rooster Crows" (Puerto Rico, 2016, 98 min.)
Carmín's dreams of moving to San Juan vanishes when her mother leaves for the U.S. with her new husband, but her sadness is eased by the arrival of her father after many years in prison. Carmín's relationship with him forces her to learn to live between abandonment and carefulness.
Friday, April 28, 8:30 p.m. "Desierto" (Mexico, 2016, 90 min.)
A hopeful journey to seek a better life becomes a harrowing and primal fight for survival when a deranged, rifle-toting vigilante chases a group of unarmed men and women through the treacherous U.S.-Mexican border. In the unforgiving desert terrain, the odds are stacked firmly against them as they continuously discover there's nowhere to hide from the unrelenting, merciless killer.
Saturday, April 29, 5 p.m. "Neruda" (Chile, 2016, 107 min.)
Nobel Prize-winning poet and Senator Pablo Neruda denounces the brutal, anti-communist repression of Chilean President Gabriel González Videla in a 1948 speech in the National Congress. Threatened with government arrest, Neruda goes underground, but instead of living the life of a fugitive, he taunts the authorities by appearing in public venues or leaving evidence of his movements.
Winner of numerous film festival awards, including best foreign film (Woodstock Film Festival), best screenplay (Lima Latin American Film Festival) and best actor (Palm Springs International Film Festival).
Saturday, April 29, 8:30 p.m., "Julieta," (Spain, 2016, 96 min.)
Julieta and her daughter Antía suffer in silence over the loss of their husband and father, respectively. When Antía turns 18, she leaves her mother without explanation. While Julieta searches for her, she discovers how little she knows about her daughter. Against Julieta's struggles to survive uncertainty, the film examines guilt complexes and that unfathomable mystery that leads us to abandon the people we love, erasing them from our lives as if they never existed.
Emma Suaréz was recognized as best actress as the title character with a Goya Award, a Sant Jordi Award and a Cinema Writers Circle Award while the National Board of Review, USA named it one of the top five foreign language films of 2016.
The festival is made possible by the generous support of Bemis Company Inc., Kimberly-Clark Corp., 91.1 The Avenue and La Vida Hispana magazine.
About Lawrence University
Founded in 1847, Lawrence University uniquely integrates a college of liberal arts and sciences with a nationally recognized conservatory of music, both devoted exclusively to undergraduate education. It was selected for inclusion in the book "Colleges That Change Lives: 40 Schools That Will Change the Way You Think About College."  Engaged learning, the development of multiple interests and community outreach are central to the Lawrence experience. Lawrence draws its 1,500 students from nearly every state and more than 50 countries.