Some challenging, and eye-opening, conversations with students two years ago led Lawrence University choral director Stephen Sieck to some more introspection regarding his approach to teaching and concert program selections.
That self-reflection resulted in a recently released book, "Teaching with Respect: Inclusive Pedagogy for Choral Directors" (Hal Leonard, 2017), which examines deep questions about the language we use, systems of power and our heritage and inheritance.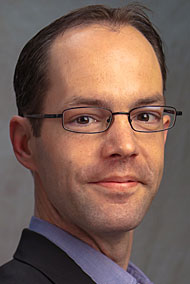 "This book comes out of a lifetime of well-intentioned but harmful experiences that singers have had in my and other peoples' choirs," said Sieck, who joined the Lawrence conservatory of music faculty in 2010. "The specific spark for my personal change in pedagogical approach was a series of difficult conversations in the fall of 2015. Students raised concerns we had not previously thought much about, such as the role of the African-American slave spiritual as a form of concert entertainment. Once I began looking at the kinds of repertoire and pedagogical techniques I had learned and lived as a choral director from my students' eyes, I saw the need for a conversation to start in our field."
In "Teaching with Respect," Sieck looks closely at teaching strategies and how everything from instruction to repertoire choices intersect with singers' identities, their learning abilities, gender, sexuality, religion, ethnicity and race. He advocates an ethical approach to teaching choral music that is centered on respecting the singers each singer as a human with a distinct set of experiences.
With some form found in every culture in the world, Sieck calls choral singing "the most natural way to build community and share an artistic or spiritual experience in any culture around the world," which underscores the importance of how it is taught.
"When students find a negative or harmful experience in choir, we have to see that we have strayed very far from such communal power," said Sieck. "This book asks us to consider the ways in which our teaching either builds that community or fractures it."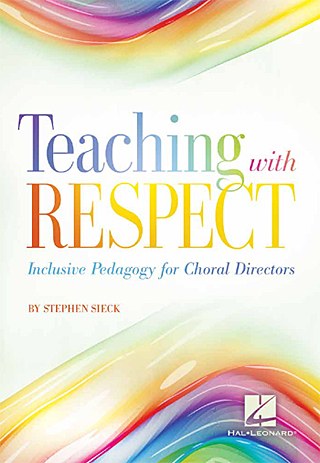 Despite its subtitle, Sieck says the book's lessons apply broadly to all educators.
"Choral music provides a very specific set of challenges, especially around texts and religions, but the principles discussed in the book are universal," said Sieck, who was honored with Lawrence's Young Teacher Award in 2014. "Treat other people the way you would want to be treated if you were in their shoes. Learn to acknowledge the tilt of the playing field and work to make it level. Don't treat someone who is not part of the 'majority' identity as a marked 'other' category. These principles would be just as appropriate in a calculus class. It's just that in choir we have so many of these challenges woven into long-held traditions like programming a Christmas concert in a public school."
Sieck is co-director of Lawrence's Concert Choir and Cantala women's choir, both of which performed at the 2014 American Choral Director's Association North Central convention. He also directs the Viking Chorale, which performed at the 2015 Wisconsin Choral Director's Association convention.
A former professional singer in Los Angeles, Sieck earned a bachelor's degree in music from the University of Chicago. He also holds a master's degree and doctor of musical arts degree in choral conducting from the University of Illinois.
He recently finished a second, yet-unpublished, book that profiles eight of the best university choral programs in America. Through case studies, he examines what makes them so consistently successful and offers applications for teachers everywhere.
About Lawrence University
Founded in 1847, Lawrence University uniquely integrates a college of liberal arts and sciences with a nationally recognized conservatory of music, both devoted exclusively to undergraduate education. It was selected for inclusion in the book "Colleges That Change Lives: 40 Schools That Will Change the Way You Think About College." Engaged learning, the development of multiple interests and community outreach are central to the Lawrence experience. Lawrence draws its 1,500 students from nearly every state and more than 50 countries.