President Mark Burstein officially opens Lawrence University's 169th academic year and the university's 2017-18 convocation series Thursday, Sept. 14 with his annual matriculation address.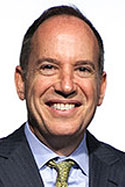 At a time of national conflict and divisiveness, Burstein shares his thoughts on enduring values that could provide a community framework in the address "What Do We Stand For," at 11:10 a.m. in the Lawrence Memorial Chapel. The event is free and open to the public. It also will be available via a live webcast.
Now in his fifth year as Lawrence's 16th president, Burstein has focused on creating learning communities in which all members can reach their full potential during a career in higher education spanning nearly 25 years.
Prior to Lawrence, he spent nine years as executive vice president at Princeton University and 10 years at Columbia University as a vice president working in human resources, student services and facilities management.
Joining Burstein as convocation series speakers will be: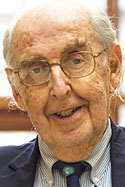 • Oct. 31 Award-winning journalist, educator and long-time peace activist, Colman McCarthy presents "Is Peace Possible?" The director of the Center for Teaching Peace in Washington, D.C., which he founded in 1985, McCarthy spent nearly 30 years as a columnist for the Washington Post. Since 1999, he has written a weekly column for The National Catholic Reporter.
As an educator who believes if we don't teach children peace, someone else will teach them violence, McCarthy has taught courses on nonviolence and peace literature for more than 30 years.
He is the author of 14 books, including 2002's "I'd Rather Teach Peace" in which he chronicles his experiences introducing the theory and practice of creative peacemaking to classrooms ranging from a suburban Washington, D.C. high school to a prison for juveniles to Georgetown University Law Center.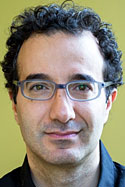 • Feb. 1, 2018 Jad Abumrad, the creator and host of public radio's popular "Radiolab" program, explores what it means to "innovate" and how it feels to create something new in the address "Gut Churn."
Abumrad was named a MacArthur Fellow, an honor commonly known as a "genius grant," in 2011 and "Radiolab" show has been recognized twice—2010 and 2015—with the prestigious George Foster Peabody Award.
In 2016, he premiered a spinoff of "Radiolab" entitled "More Perfect," which explores untold stories about the Supreme Court.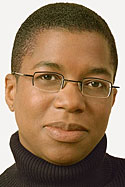 • April 3, 2018.  Author and science "evangelist Ainissa Ramirez, who spreads her "gospel" through books, TED Talks, online videos and the podcast "Science Underground," presents "Technology's Unexpected Consequences."
Named one of the world's 100 Top Young Innovators by Technology Review for her contributions to transforming technology, Ramirez spent eight years teaching mechanical engineering & materials science at Yale University and also has been a visiting professor at MIT.
She has written or co-written three books, including 2013's "Newton's Football: The Science Behind America's Game," an entertaining and enlightening look at the big ideas underlying the science of football.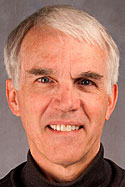 • May 22, 2018 Voice teacher Kenneth Bozeman, the Frank C. Shattuck Professor of Music at Lawrence, presents "Voice, the Muscle of the Soul: Finding Yourself Through Finding Your Voice" at Lawrence's annual Honors Convocation.
A member of the conservatory of music faculty since 1977, Bozeman is the author of the 2017 book "Practical Vocal Acoustics: Pedagogic Applications for Teachers and Singers." He is frequently invited to speak at seminars and master classes on acoustic pedagogy at universities and interdisciplinary conferences.
Bozeman is one of only 11 faculty members in the history of the university to be recognized with both Lawrence's Young Teacher Award (1980) and Excellence in Teaching Award (1996). He also was honored by the Voice Foundation with its Van Lawrence Fellowship in 1994 for his interest in voice science and pedagogy.