International attorney Nancy Hendry, who is spending part of the spring term at Lawrence University as the 2017-2018 Distinguished Visiting Scarff Professor, examines the issues of sexual exploitation in a Scarff lecture series address.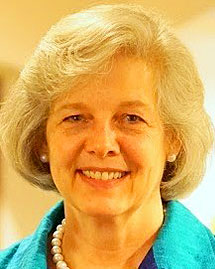 Hendry presents "When the Bribe Isn't Money: Gender, Corruption and Sextortion" Wednesday, April 18 at 7 p.m. in the Wriston Art Center auditorium. The event is free and open to the public.
The senior advisor for the International Association of Women Judges (IAWJ), Hendry works to address gender inequality, improve access to justice and promote global leadership of women within the judiciary. She has specific interest in abuse of power for purposes of sexual exploitation and the relationship between gender inequality and corruption.
The IAWJ is credited with coining the term "sextortion" to describe a pervasive, but often ignored, form of sexual exploitation and corruption that occurs when people in positions of authority – government officials, judges, educators, law enforcement personnel or employers – seek to extort sexual favors in exchange for something within their power to grant or withhold.  It is essentially a form of corruption in which sex, rather than money, is the currency of the bribe.
According to Henry, sextortion is a global problem with far-reaching implications for gender equity, democratic governance, economic development, peace and security. Women around the world confront sextortion in virtually all aspects of life, hindering their access to government services, education, employment, justice, and the marketplace. Because sextortion receives scant attention, this gendered aspect of corruption masks its disproportionate impact on women's lives and the attendant human and social costs.
Hendry has extensive international experience, managing programs on sextortion in the Philippines, Tanzania, Bosnia-Herzegovina and Morocco. On behalf of IAWJ, she has developed a sextortion toolkit; led sextortion training workshops for judges and anti-corruption stakeholders; and spoken about sextortion in forums around the world, including International Anti-corruption Conferences in Malaysia and Panama, the World Bank Law, Justice and Development Week and UN Commission on the Status of Women annual meeting.
The Scarff Visiting Professorship was established in 1989. It brings public servants, professional leaders and scholars to campus to provide broad perspectives on the central issues of the day through classroom courses and public lectures.
About Lawrence University
Founded in 1847, Lawrence University uniquely integrates a college of liberal arts and sciences with a nationally recognized conservatory of music, both devoted exclusively to undergraduate education. It was selected for inclusion in the book "Colleges That Change Lives: 40 Schools That Will Change the Way You Think About College."  Engaged learning, the development of multiple interests and community outreach are central to the Lawrence experience. Lawrence draws its 1,500 students from nearly every state and more than 50 countries.