Lawrence University is set to begin a new chapter by hiring a full-time director of athletics, university administrators announced today.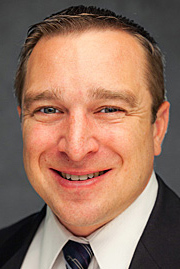 Current Director of Athletics and Head Hockey Coach Mike Szkodzinski said he is ready to return his focus solely to leading the hockey program. Despite splitting time between the roles of administrator and coach, Szkodzinski has put together a record of significant achievements during his nearly six years as athletic director.
"It has been a pleasure working with Coach Szkodzinski during my tenure here. Even with Mike's high energy and strategic approach to leading our athletic and hockey programs, it is evident that a full-time director of athletics is something Lawrence needs to reach our aspirations," Lawrence President Mark Burstein said. "Traditionally, the model at the University has been to have one of the coaches also serve as the director of athletics but bearing that sort of workload has become simply too much even for Mike."
Lawrence will conduct a national search for a new director of athletics, said Burstein, who praised the work done by Szkodzinski on a variety of fronts.
"Intercollegiate athletics are an integral component of our liberal arts mission and Mike has been a strong leader for our coaches and student-athletes," Burstein said. "With our growing investment in the athletic program, we want to be certain we continue the positive momentum Mike has started in the department of athletics. Having a full-time director of athletics is a crucial part of that formula for success."
Burstein added that Szkodzinski will remain at the head of the department of athletics, which consists of 20 full-time coaches and staff overseeing hundreds of student-athletes, until a successor is named.
"Mike has done outstanding work in leading our department of athletics, but I know, in his heart, he is first and foremost a hockey coach," Provost Dave Burrows said. "I know he wants the hockey team to have greater success in the best conference in the nation. To do that, he needs to devote all his energies to that team."
Szkodzinski was named the director of athletics in July 2009 and has coached the Lawrence hockey team for nine seasons. He has balanced that workload with family commitments to his wife, Tori, and three young children.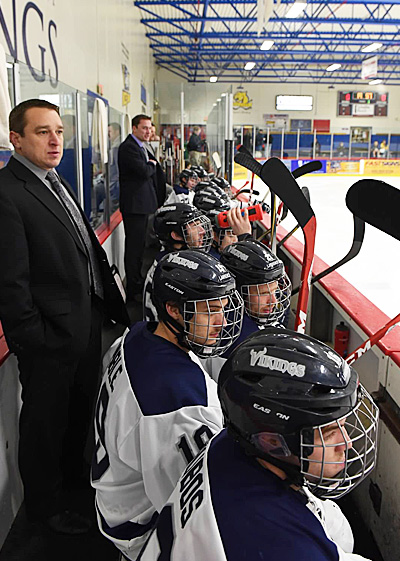 "This is something I've been thinking about for some time and the support of President Burstein and Provost Burrows made it possible for me to hand over the reins of the department of athletics with the confidence that we are moving in the right direction," Szkodzinski said.
The department of athletics has seen a number of changes during Szkodzinski's tenure. Szkodzinski worked to increase the number of full-time staff members and was responsible for the hiring of standout coaches like Jason Fast (men's and women's cross country, track), Lisa Sammons (women's soccer), Steve Francour (men's and women's tennis), Ashley Wellman (women's basketball) as well as Rob McCarthy, Lawrence's new football coach.
In addition, Szkodzinski has played a leading role in the renovation of the Banta Bowl, which is underway. Szkodzinski's leadership, in partnership with Lawrence's development office, has spearheaded efforts to raise more than $4 million for the renovation of the venerable stadium. A renovated Banta Bowl will debut in fall 2015 to celebrate its 50th birthday and serve as the home of Lawrence football as well as men's and women's soccer.
Under Szkodzinski's leadership, the Lawrence tennis courts were recently resurfaced and had lights installed. Other facilities upgrades include a new track surface for Whiting Field and improvements to Alexander Gymnasium as well as both the baseball and softball fields.
"I am so proud and pleased with what we have been able to accomplish over the past six years," said Szkodzinski, who has won more hockey games than any coach in Lawrence history. "I believe we are positioned to succeed in the Midwest Conference and the Northern Collegiate Hockey Association. I'm excited about the prospect of returning my primary focus to our hockey team, but I'm ready to assist the new director of athletics as well."
About Lawrence University
Founded in 1847, Lawrence University uniquely integrates a college of liberal arts and sciences with a nationally recognized conservatory of music, both devoted exclusively to undergraduate education. It was selected for inclusion in the Fiske Guide to Colleges 2015 and the book "Colleges That Change Lives: 40 Schools That Will Change the Way You Think About College." Engaged learning, the development of multiple interests and community outreach are central to the Lawrence experience. Lawrence draws its 1,500 students from nearly every state and more than 50 countries.