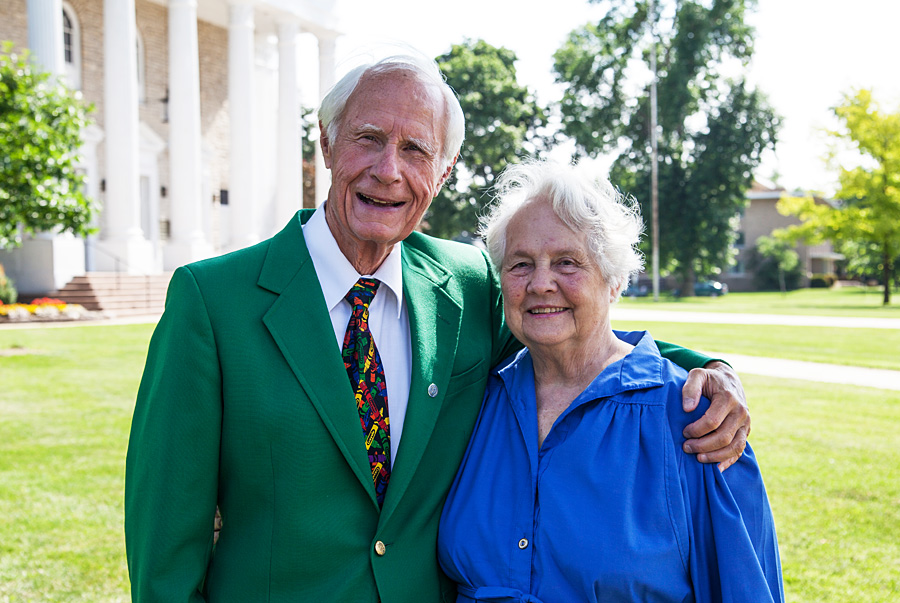 The Mielke family's dedication to improving education in the Fox Cities is legendary.
Three generations of Mielkes have contributed time, talent, passion, vision and philanthropy to growing and sustaining educational programs and organizations that are almost too numerous to count.
Mielkes have taught — and still do — in public schools, trained future nurses and led education policy through extensive school board service. Dr. John and Sally Mielke helped create the Brain to Five initiative, an education series focused on early childhood development, and are among the driving forces behind the collaborative Community Early Learning Center that will launch later this year.
Their legacy grows with a $2.5 million gift from the Mielke Family Foundation in partnership with John, Sally and the Mielke family, to expand Lawrence University's current teacher education program to include elementary teacher education beginning in the fall of 2015.
In honor of the family's extraordinary investment in education studies and teacher training, the education program at Lawrence will be named the Mielke Family Department of Education.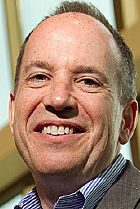 "Lawrence is honored to join the Mielke Family Foundation in this venture," said Lawrence University president Mark Burstein. "This extraordinary investment will create an innovative educational path for excellent elementary teachers, open new doors for Lawrence students, and underscore the Fox Cities' reputation as a family-friendly community where education is a shared priority. We are deeply thankful for the Mielke's continued support of Lawrence."
"Our family is privileged to call Appleton our hometown, where children are treasured and education is valued, starting at birth," said John Mielke. "We thank Lawrence for what it adds to the educational community in Appleton."
Lawrence's education program currently offers teacher certification in grades 5-12 in computer science, English, math, social studies, and theatre arts and K-12 certification in art, music, foreign language and English as a Second Language. Approximately 10-12 percent of Lawrence graduates complete teacher certification. The teacher education program also is open to graduates of other colleges and universities.
"This extraordinary investment will create an innovative educational path for excellent elementary teachers, open new doors for Lawrence students, and underscore the Fox Cities' reputation as a family-friendly community where education is a shared priority."



   — President Mark Burstein
The new offerings in elementary education will increase the reach of Lawrence's existing teacher education program, whose graduates are highly regarded by the principals in whose schools they work and by the parents of the students they teach. The expansion will feature a distinctive apprenticeship-based program of pre-K-6 teacher preparation.
Based on an emerging best-practice model, students pursuing teacher certification for pre-K-through grade 6 will spend an entire academic year in a local host school under the guidance of a cooperating teacher. As apprentice teachers, the Lawrence students will receive weekly, on-site, subject-specific methods instruction from master teachers.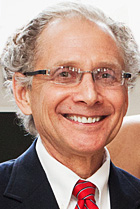 "We believe this will become not only a signature program for Lawrence, but also a lighthouse program for Wisconsin," said Stewart Purkey, the Bee Connell Mielke Professor of Education at Lawrence. "We are exceptionally pleased and proud that the Appleton Area School District has agreed to work with us as a partner in establishing it and we look forward to working closely with the district elementary teachers who will guide and shepherd our students.
"Not only is this wonderful news for Lawrence and our students, many of whom have expressed great interest in teaching elementary school but were not able to do so through our current program, but we think this is also good news for the elementary schools in which our graduates will teach," Purkey added. "We believe Lawrence's liberal arts based approach to teacher education is exactly the sort of background that will produce outstanding and effective elementary school teachers."
Graduates of Lawrence's present teacher education program have an in-depth major in an academic discipline, the breadth of knowledge gained from taking courses across the liberal arts and sciences and the focused professional knowledge in the art and craft of teaching. This will also be the case for Lawrence students in the elementary education program.
The Mielke Family Department of Education is the latest of numerous educational collaborations between Lawrence and the Mielke Family Foundation. Previously, the foundation has supported:
• the establishment of the Bee Connell Mielke Professor of Education in 1996, the first endowed professorship in the college's education department.
• the establishment of the Edward F. Mielke Professorship in Ethics, Medicine Science and Society in 1987.
• the Mielke Summer Institute in the Liberal Arts, an initiative launched in 1996 that brings 25 area teachers to Bjorkunden, Lawrence's northern campus in Door County, for a week-long, for-credit professional development program.
The Mielke Family Foundation was established in 1963 by the late Dr. Edward Mielke and Bee Mielke and later supplemented through bequests from his sisters, Ruth Mielke and Sarah Mielke, 1914 and 1916 Lawrence graduates, respectively.
The foundation received the inaugural Lawrence University Collaboration in Action award in 2010.
About Lawrence University
Founded in 1847, Lawrence University uniquely integrates a college of liberal arts and sciences with a nationally recognized conservatory of music, both devoted exclusively to undergraduate education. It was selected for inclusion in the Fiske Guide to Colleges 2015 and the book "Colleges That Change Lives: 40 Schools That Will Change the Way You Think About College." Individualized learning, the development of multiple interests and community engagement are central to the Lawrence experience. Lawrence draws its 1,500 students from nearly every state and more than 50 countries.